Tenerife, the largest and the most renowned destination in the Canary Islands of Spain, has a long time been a firm favorite for us Brits and holidaymakers across the globe, attracting over 5 million tourists each year.
Personally I'll take any excuse to get back to the Canary Islands, especially Tenerife.
From a temperate climate that makes it a great destination all year round, to a diverse landscape with loads of fun activities both on and off the Atlantic Ocean, this beautiful island has something to offer everyone.
You can visit on its nearly 250 miles of sandy coastline, immerse yourself in the unrivalled food scene, explore the volcanic terrain or enjoy the island's captivating history. We'll be covering all three.
It's also a popular stopping point for cruise lovers, and if you didn't already know why, let me tell you.
Here is a comprehensive guide on P&O Cruises shore experiences (or excursions) and Tenerife tours for when you make that quick stop on the island;
The Canary Islands with P&O Cruises and Fly-Canaries Cruises
This trip was again in partnership with P&O Cruises, who I regularly travel with and can whole-heartedly recommend and have travelled with many times.
P&O Cruises often stop at Tenerife, and our trip is to promote their new Fly-Canaries cruises starting in October 2022 onboard Azura. These cruises are a new offering and have an overnight stop in Tenerife, something new and exciting for P&O Cruises.
Click here to learn more about the Fly-Canaries Cruises by P&O Cruises!
Catamaran Adventure & Whale Watching
Whale watching is one of the most popular activities and one of the best things to do in Tenerife.
Not only do the waters here have optimal conditions to sustain a variety of marine life, but also the whale-watching season lasts throughout the year because the island is set along the migratory route of whales and dolphins in the Atlantic Ocean.
For this reason, Tenerife is one of the most famed destinations in Europe for whale watching. Regardless of the part of the island, you decide to visit, it's possible to spot over 20 different whale species!
Some of the most common species you can expect to see in this rich biodiversity include beaked whales, fin whales, pilot whales, and orcas.
We saw a pod of Pilot Whales, just metres from the catamaran ensuring we followed local guidelines for whale watching. What an epic wildlife experience. Oh and the paella lunch wasn't bad either!
Mount Teide National Park
With its otherworldly terrain and astounding views from the summit, it's no wonder that Mount Teide is the most visited National Park in the country and the whole of Europe. Breathtaking.
It towers 3,718 meters above sea level, so it's the tallest mountain in Spain and an incredible place to visit if you want to take a glimpse at the island's landscape especially when you're time-pressed.
There are various Mount Teide tours and excursions that can pick you up at the dock and direct you to highlights of this national park including the top attraction in the park which is the 44-passenger cable car.
If the weather is conducive, the cable car will whisk you 1,199 meters up on the mountain with comfort and speed. Mount Teide can be seen as part of the half day tour or cable car experience. Or the Stargazing detailed below.
Stargazing at Mount Teide
Tenerife was crowned as a starlight destination in 2014, and that alone proves that stargazing at the Teide National Park is an unmissable experience.
Luckily, with Fly-Canaries cruises docking overnight in the Port of Santa Cruz, you'll be able to enjoy Tenerife's skyline at night and have one of the most phenomenal trips of your lifetime.
High altitude, coupled with low light pollution plus low humidity make Tenerife the best destination in Europe for astrophotography and stargazing.
In this tour, you'll have an expert astronomy guide that will share a wealth of knowledge as you observe the Milkyway, planets, stars, and even the constellations.
In fact, out of the 88 constellations, you'll be able to see 84 in the skyline of Tenerife and this will transport you back to ancient times when constellations were used as a compass by travellers, as well as to develop agricultural and religious calendars.
This blew my mind, thank you to London Viewpoints for the insane photo below, check him out on Instagram.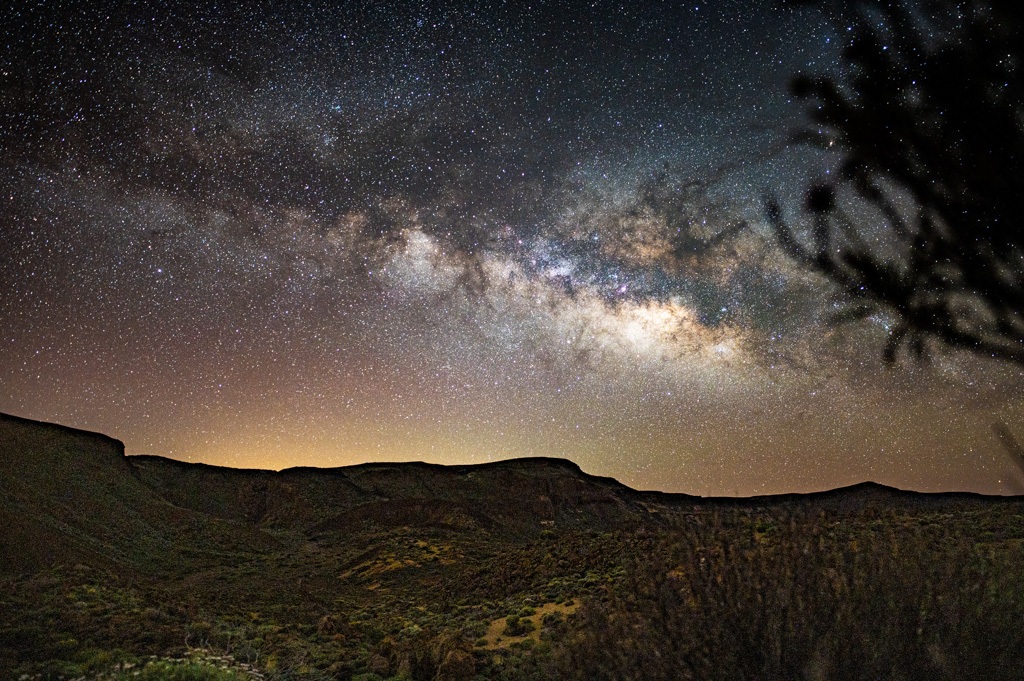 Jet Ski Safari
If you're an adrenaline junkie, ski safari is one of the best Shore experiences Tenerife tours you should try. And I personally LOVE riding jet skis.
Jet Ski safari gives you a chance to explore Tenerife's gorgeous blue open waters, taking you miles and miles across the turquoise waters of the Atlantic Ocean.
You can opt for a double jet ski where you'll be accompanied by a well-experienced guide to ensure your safety or just buddy up with a friend.
You might also spot a dolphin or two! The jet skis were part of the Jet Ski Safari and Beach time shore excursion.
The tour lasts for approximately two hours which means you can easily pair a Jet Ski safari with another excursion such as kayaking, or whale watching.
Abaco Mansion lunch & San Pedro Walk
I could have separated these, but seeing as it's a P&O Cruises shore experience, I kept them together.
Abaco Mansion, an 18th– century structure set on the outskirts of Puerto de la Cruz takes you back in time as you stroll around its stately rooms and stunningly landscaped grounds.
Although it's evidently an old Spanish-style mansion it's very well maintained and opens up to a scenic garden.
Sip on a cocktail drink as you enjoy the history of the building; learn about the previous owners and the different kinds of purposes the mansion has served over the years.
After enjoying your meal, you can head to Rambla de Castro also known as San Pedro walk. The trailhead is at Los Realejos and leads to San Pedro Mirador boasting awe-inspiring views of the coastline.
It offers a smooth walk probably the reason why it's the most popular hiking trail in the city.
Sea kayaking at Los Gigantes cliffs
Boasting amazing weather throughout the year makes Tenerife a hotspot as far as watersports go.
While fly-boarding, jet skiing, and windsurfing are all possible here, nothing beats sea kayaking and the possibility of marine life encounters.
But what's even more captivating is kayaking to the majestic Los Gigantes cliffs. Rising approximately 600 meters from the sea, these cliffs are Tenerife's most iconic landmark.
Found on the west coast of Tenerife, this wonder of nature stretches from the Punta de Teno to the Port of Los Gigantes offering a jaw-dropping panorama.
Kayaking gives you an opportunity to marvel at this huge spectacle, as you paddle towards the cliffs where you can fully see their height from the sea.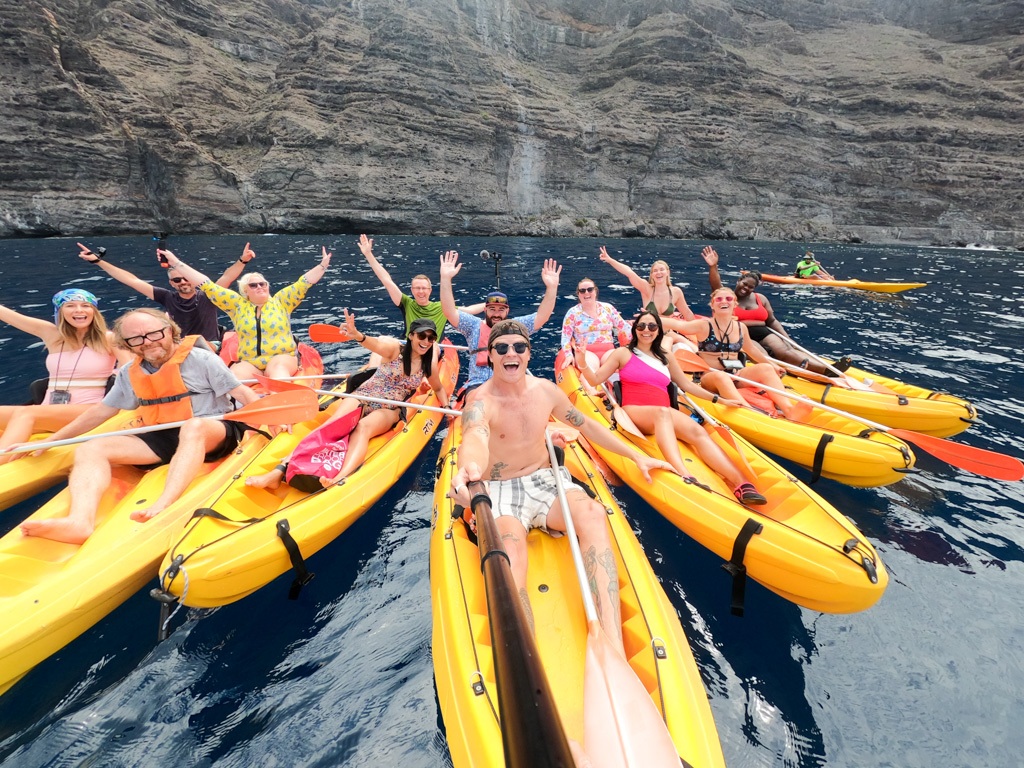 Wine & Food experience 'Canary style'
To truly experience the rich culture that Tenerife has to offer, you must add a food and wine tour to your itinerary. This is hand down one of my top experiences on the island.
The Canarian cuisine offers loads of flavors passed down from the original inhabitants of the island, as well as the 20th-century immigrants who travelled between Latin America and the rest of the Canary Islands.
While the typical Canary Island food tends to be simple dishes of seafood and meat the traditional ingredients and flavor combination are worth exploring.
Tenerife is also the largest wine producer in the Canary Islands, so you can combine your gastronomic adventure with wine tasting.
The food part of the adventure is with renowned chef Mario Torres and his brother Fabian at El Calderito de la Abuela. They talk about the recipes that have been passed down for generations and show you first hand how to make one of the recipes. And what a stunning location to eat our fresh Canarian lunch after.
The wine-tasting element was at a family-run winery Bodegas Monje, another beautiful and historic venue. We had a fantastic tour of the building which went deep underground, before enjoying the wine after. It doesn't get much better than this.
La Laguna UNESCO World Heritage town
La Laguna may not be on the maps when it comes to the popular tourist attraction in Europe, but that's the main reason it should be on the list of your Tenerife tours. It is stunning.
This charming and historic city nestled in the north part of Tenerife might not look like much from a distance and may have zero appeal to lure you in.
But at the heart of the town, you'll find the most captivating old quarter and a Unesco World Heritage site, with its immaculate network of well-preserved street walkways weaving through colonial architecture.
From colonial mansions and cottages, the streets display a huge array of buildings of what used to be the capital of Tenerife up until the 18th century.
Once you're done exploring the laidback town, head to Anaga Rural Park where you can enjoy the beauty of rolling hills, laurel forest, and wonderful views of the woods. This makes is part of the UNESCO Forest Walk & La Laguna World Heritage shore experience.
The park is under an hour's drive from the stunning La Laguna so you can squeeze the two on a half-day excursion.
Dinner & a Show at Hard Rock Café
Located in the southern part of Tenerife, this is a must-visit for a nightlife experience on the island. It's perched close to the popular Golden Mile so you can expect an upbeat ambiance and a fun crowd.
And because the Fly-Canaries cruises stop overnight, you can party into the night should you wish!
It's one of those few places you can go for a great combination of delicious meals, an amazing vibe, live music, and a luxurious bar experience. Boasting two huge exterior terraces, this place allows you to enjoy the weather in a beautiful setting.
In addition to the party atmosphere, Hard Rock café offers the freshest produce that the island has to offer.
Although the menu might be different depending on the package, you can expect the best, whether you're looking forward to trying American classics, their legendary hamburger, local delicacies, or just a refreshing glass of cocktail.
Yoga at Las Teresitas beach
Followed by a mojito… Yes you read that right.
There are many ways to enjoy one of the best beaches in the Canary Islands, so beach yoga would be a perfect choice. Available on the 'Beach Yoga and Mojito' shore experience.
Surrounded by deep blue waters and lush vegetation, not only does beach yoga sound idyllic but it also has a myriad of health benefits and you can keep up with your fitness goals even while cruising through Europe.
Located in the quaint village of San Andrés, Playa de las Teresitas is one of the most popular locales for beach yoga that attracts both the tourist and the locals of Santa Cruz.
Thanks to the water breaks built to calm down the waves, this beach is calm, offering the most tranquil environment for yoga.
The beach has all the amenities including eateries and showers, so after an hour of fun, you can relax on the beach with a glass of mojito.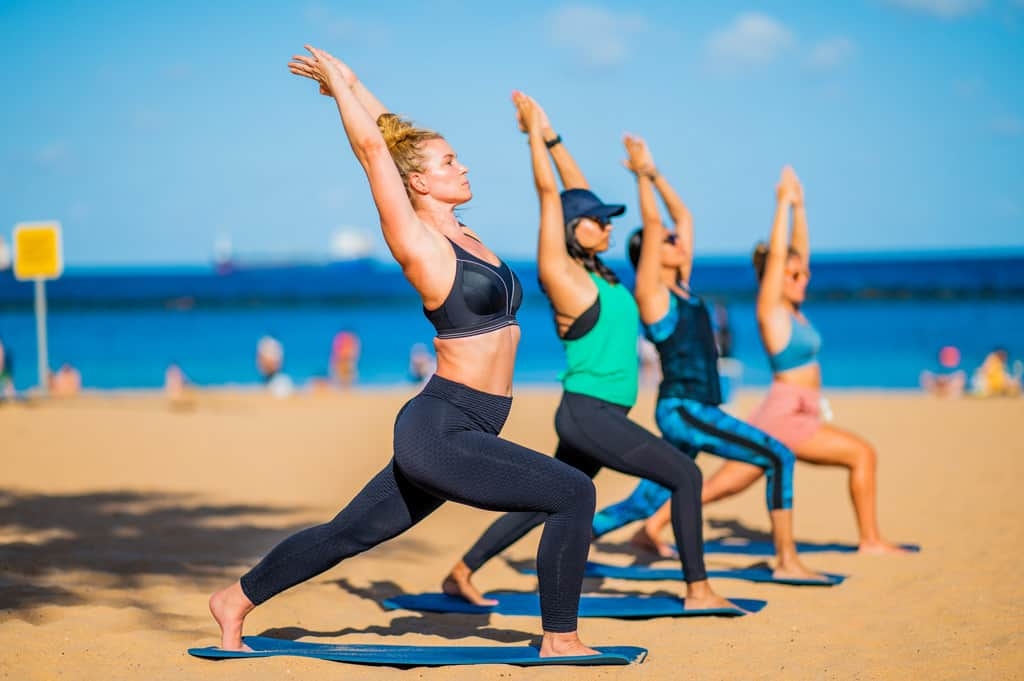 That concludes my list of the best things to do in Tenerife, I hoping you'll agree when I say it's an island that has so much more to it than beaches. Check out all of my P&O Cruises posts here.
Please be sure to check out the video too, and let me know if there is anything else you'd add to the list in the comments below.
This article was supported by P&O Cruises but as always, the opinions and photos in the article are all my own, and I think it's clear to see I loved every minute of my time in Tenerife.