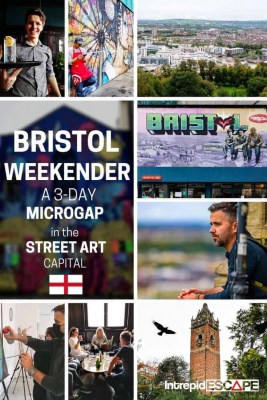 Bristol is easily one of my favourite cities in England. I've been there over 10 times, mostly for nights out I must admit. I was at University up the road in Cheltenham and a lot of bands would pass through Bristol. Despite this, I still find more to Bristol on every visit. Different layers, new popups, micro-breweries or graffiti to explore. I found communities and regeneration projects that weren't there before. And every time I find the pride and sense of community blows me away, and that's why I keep coming back.
For that reason, when Visit England invited me to join their "Microgap" campaign (explanation below) I jumped at the chance. On this visit I plan to write a short "Weekender" style guide. Like previous Barcelona or Helsinki weekenders. My focus is on showing you some things to do if you simply had one weekend. I'll focus on the daytime, evening, and some night life tips. Let's go Bristol.
The Microgap
Let's start with the definition of a "Microgap". It's a bunch of things to do that you might find or do in your gap year. But for those who haven't done one or want to do another it's the idea that you can squeeze these into a smaller version. For example, a weekend in Bristol. Or even a day.
The idea is simple, show people what can be achieved in a short space of time. You don't have to take a sabbatical or quit your job these days to go on an adventure. I said this recently in my road trip to Birling Gap, but often the best things to do are on our doorstep.
This might just be the start of me writing so much more about England and the UK. I love seeing my own country. I've seen my fair share, but I don't feel like I have even got started. From my "Weekenders guides", "UK Road Trips" to my soon to be launched "Uncovered" series. I'll be doing it all. Watch this space.
Graffiti & Street Art Tour
Kicking things off in Bristol we started with a Graffiti tour. You can't come to Bristol without seeing some of the amazing graffiti available. It is, so they say, the graffiti capital of Europe.
Graffiti here comes from humble beginnings. Firstly, most graffiti artists had no intention of doing anything more than some secret artwork when they started out. It amazes me that the world's most sought after artists usually started out showcasing their work in secret. Graffiti in Bristol, like most other places worldwide was largely illegal.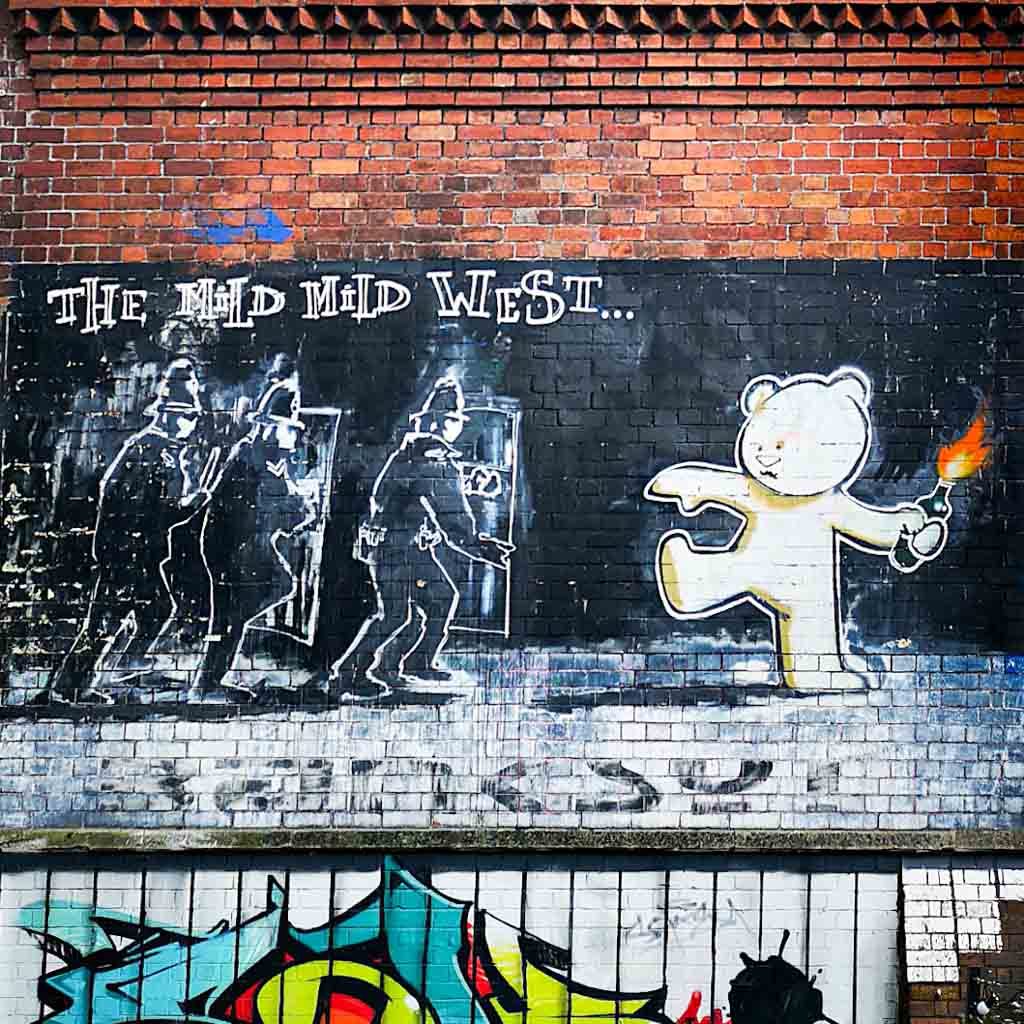 It's exactly how Banksy started out, and to some extent the reason he has managed to stay anonymous his entire career. During our tour with Where the Wall we discovered how and why Bristol has become so famous for street art. I won't give too much away but we go back to the 1980s and how this unique and proud artistic culture came about. And why it's so important to Bristol today.
If you still want to see more street art, head to North Street in Southville. It will lead you on nicely to some of my other tips below, starting with the Tobacco Factory.
Top tip: Head to the Canteen for a delicious and sustainable lunch, followed by a chance to pick up a spray can and create your own masterpiece.
Gin Tasting experience
Right in the centre of city is the not so secret speakeasy of The Milk Thistle. I say that as the plaque on the main road is a giveaway, I want a secret password at least! It does have that speakeasy vibe to it. A classy décor mixed with a small and traditional mixing bar.
In the evenings the Milk Thistle is an intimate cocktail venue. But we were here for one of their gin masterclasses. We were greeted with a G&T and our gin master talked us through gin's beginnings (in Netherlands did you know?) before talking us through the variations. This is however for the more hardened gin-lover. I say this as most of the gin is served neat. Personally, I want to try a variety of gin and tonics. Tasting a variety of combinations with tonics and garnishes selected one, to your taste, and two to compliment the gin.
Nonetheless we did come away with a couple of new gins to look out for. The first was Bols Genever Amsterdam, and the second (my favourite) was Four Pillars from Australia. For gin tasting or a cocktail, The Milk Thistle is well worth the visit.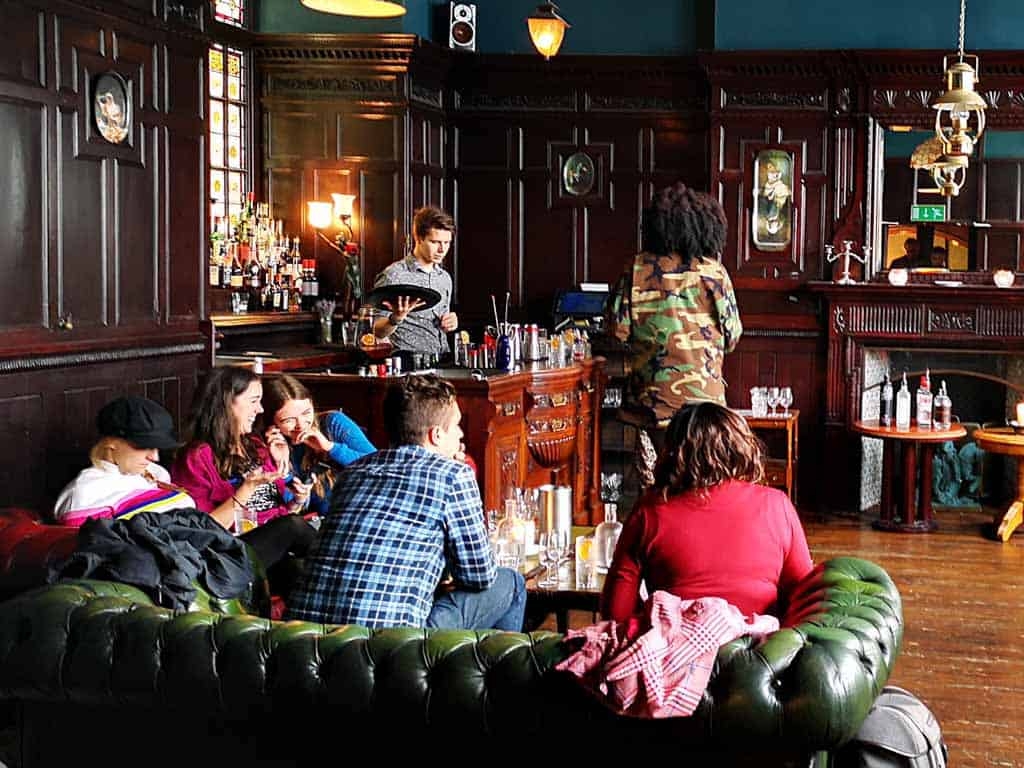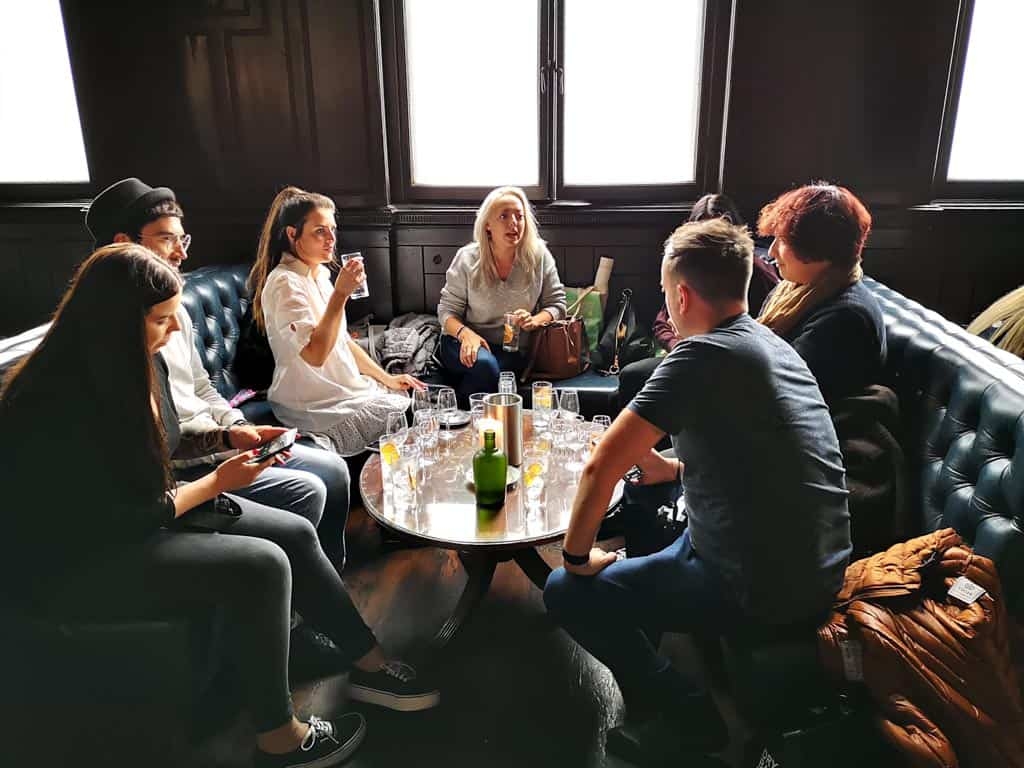 Viewpoints
I won't generally visit any city without looking for a viewpoint or rooftop bar. Most people highly recommend two places. Firstly, the Clifton Suspension Bridge and Avon Gorge area are simply stunning. If you can get there at sunset or even better at the balloon festival, you'll be in for a treat. You can walk across the bridge and on the weekend there's a free tour at 3pm.
The second is right in the centre of Bristol in a picturesque park on Brandon Hill, and the best bit? It's totally free! Cabot Tower is 105 feet (32 metres) tall and built in the 1890s. Although it's not the highest, it offers spectacular 360-degree views over Bristol. Just be warned, the fact that it's free does mean it can be rather busy. And for some the narrow spiral staircase to the top might be too much.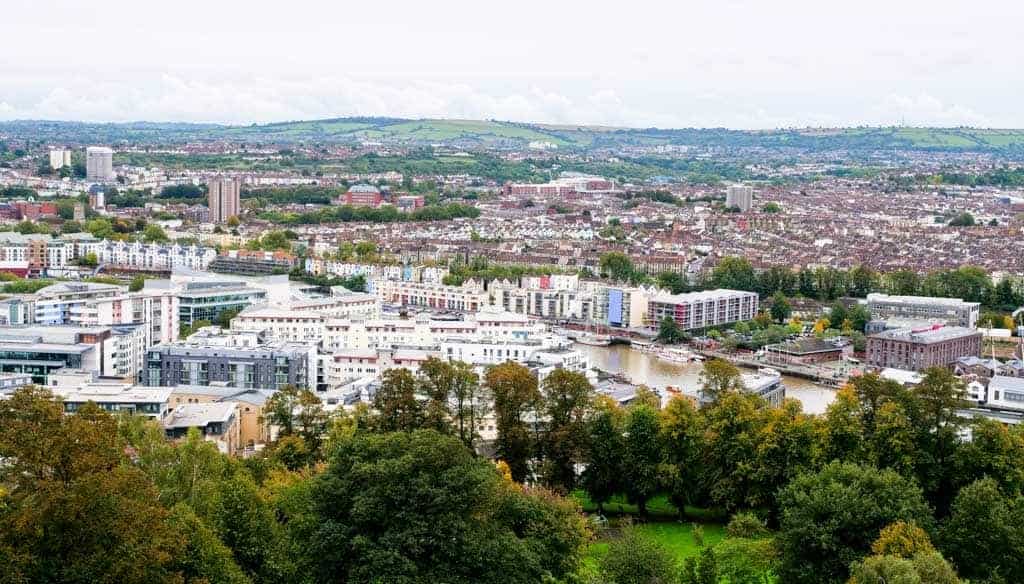 Nightlife
Where to even start? Bristol has one of the most thriving nightlife scenes of any UK city I've been. It's a student city, meaning there's usually something going on every night. Your first stop; see what's happening at the Tobacco Factory. They have live music, arts, food and even a market on a Sunday. You'll find even more Graffiti around here too.
Local tip: find the Greta Thunberg mural by the Tobacco Factory
Stokes Croft is the next place to look. Dubbed as Bristol's "cultural and artistic hub" it's certainly an area with its own identity! You'll find more about it in the 'Go Local' section below. We were told a story of the last riot here because of a local Tesco opening in the area (it actually started off as a peaceful sit-in).
Nightlife-wise you won't go far wrong starting and finishing your night in Stokes Croft with no real plan, there are plenty of bars and clubs too keep you occupied. If clubbing is your thing lookout for the huge Lakota Club which rose to fame in the 90s as the rave scene grew popular, but today it's still just as edgy.
For me I prefer a music venue and loved the Crofters Rights which also has an insane selection of craft beer! Live music plus craft beer is heaven for me. And on the subject of Craft Beer, also try to stop by Zero Degrees Microbrewery on Colston Street. It's not far from Cabot Tower so it could be a nice refreshment after your climb to the top!
Finally, two more recommendations if you like your cider head to The Coronation Tap in Clifton (combine with the Clifton Suspension Bridge?). And if you like ten-pin Bowling then The Lanes on Nelson Street also has craft beer, a live DJ some nights and even karaoke. Brilliant.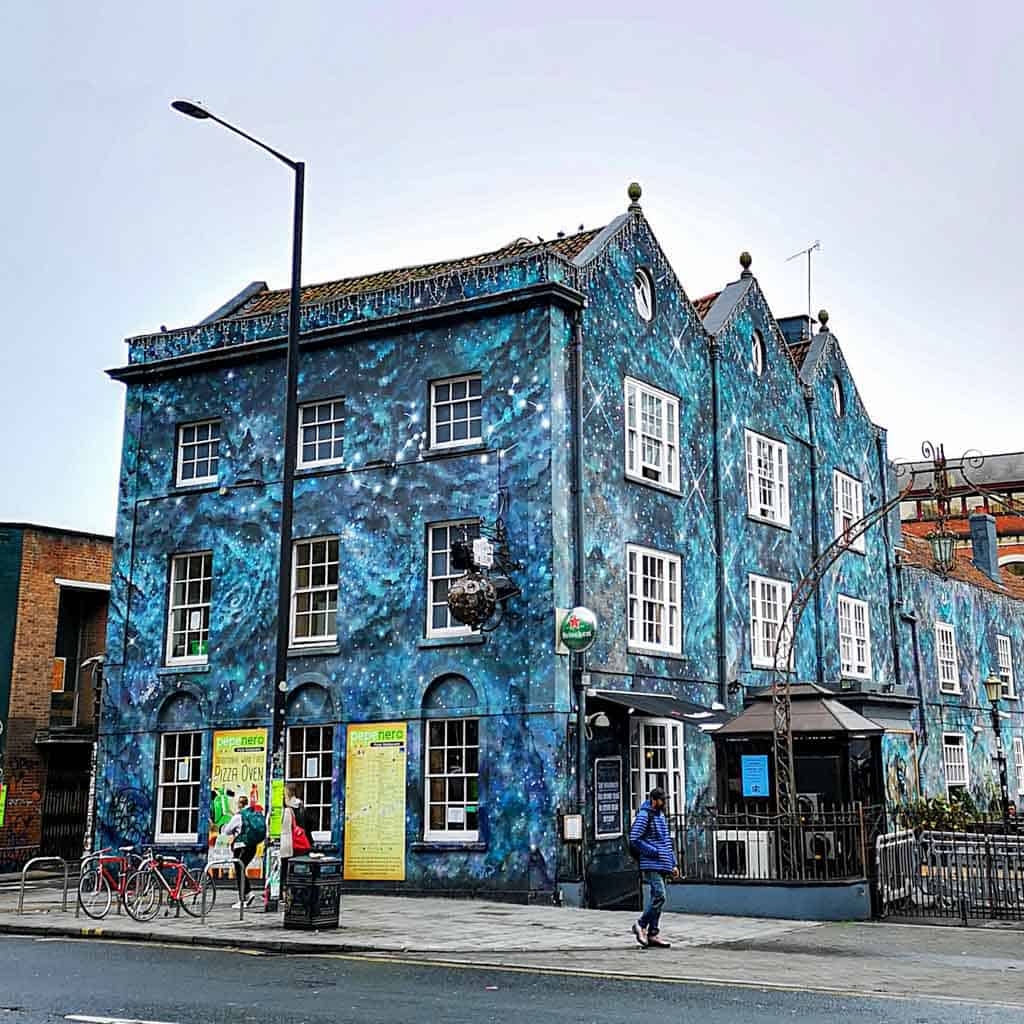 Go Local
One of my favourite things about Bristol is that sense of community. They support local produce, projects and regeneration schemes more than any other city I've seen. If you want to support some of the local business, try these gems for starters. The first few are located in the Bedminster / Southville area, close to the Tobacco Factory.
Casper Bristol – a design gallery and pop-up space supporting independent designers and artists
Mark's Bread – an award-winning artisan bakery and café in Bedminster
Tincan Coffee Co – speciality coffee sourced ethically.
The next suggestions fall into the Stokes Croft area, where some of our Graffiti Tour covered. It's without doubt an area worth visiting and I could have dedicated a whole section to it. One of the most impressive reasons is that 10 years ago Nelson Street at the heart of Stokes Croft, was a run-down street. Now it's a cherished part of the community. Here are some recommendations for Stokes Croft.
The Arts House Cinema – an independent cinema showing cult classics and foreign films
See No Evil Gallery – a collection of artworks by multiple graffiti artists.
If you like your art, then you can't miss dropping by Bristol's first art gallery the RWA Bristol. The 167th Annual Exhibition has just opened and runs from 29th September to 1st December 2019. Go and check it out! Finally, for the Aviation enthusiasts! The Aerospace Bristol give you the chance to walk on board the amazing, Concorde, along with over 100 years of aviation history.
Getting there
Bristol is in a well-located spot for travel by road, rail or even plane. There's an international airport just south of the city, the motorways heading North, South, East and West. It's surprisingly easy to get there from London, with high-speed intercity direct trains with Great Western Rail. It makes a day trip to Bristol easy if you don't have time to stay overnight.
There you have my Microgap or Weekender recommendations. Sometimes when I write these articles, I know I am missing somewhere or an experience. Therefore, please feel free to drop your suggestions in the comments below. I am always looking to update my articles or for an excuse to head back to Bristol!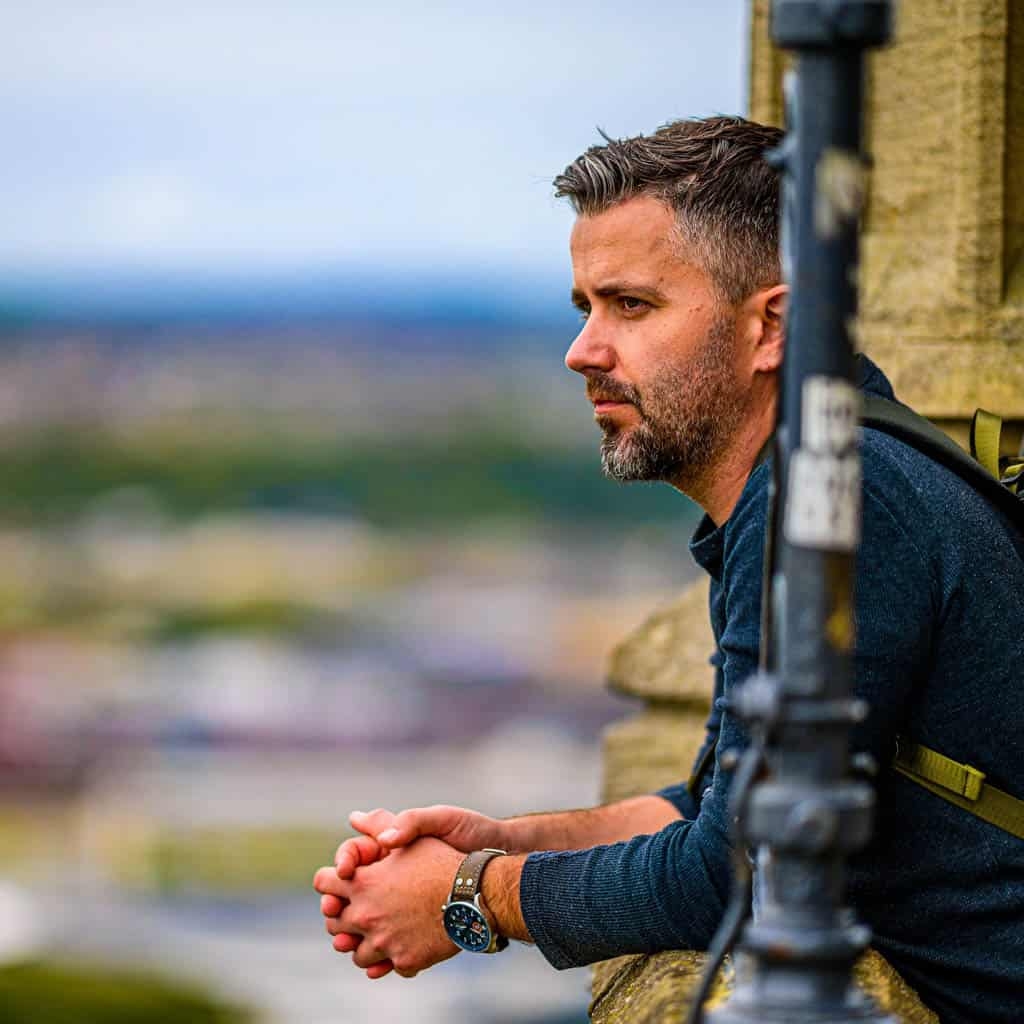 Photo above: London Viewpoints
My trip to Bristol was sponsored by Visit England. Nonetheless, the photos and opinions are all my own (as always).