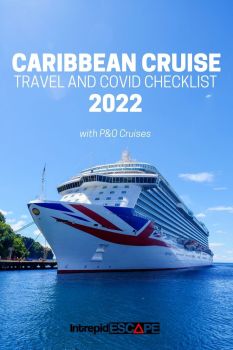 Please note this guidance is for UK cruise guests only.
It's fair to say the Cruise industry has had a challenging time over the past couple of years. It has been stop/start since summer of 2021 and that has led to a lot of uncertainty for guests. I have a feeling things will pick up in a big way in 2022.
At the end of 2021 we all felt like we were back into the swing of things and had a system, then a new variant comes along and throws a spanner in the works. Nonetheless, in the UK (particularly England) we seem to have ridden out that storm without another lockdown (fingers crossed). If you can get organised and get your head around the rules and your Covid tests, you can have that holiday of a lifetime.
That's where I can help, and there may not be a better time to book than now. You can also read my full review of the Caribbean Cruise on Britannia.
Is 2022 the best time to cruise the Caribbean?
My personal opinion is there is not a better time than right now to book that once in a lifetime cruise to the Caribbean. Here me out.
The Price. Firstly due to the current climate, you can get some amazing deals on Caribbean cruises, starting at £999 for two weeks or £899 for 12 nights. This price covers an inside cabin, full board, your flights to and from Barbados and is based on two people sharing.
Few or no children. Yes, that's right, cruises are only offered to fully vaccinated passengers which therefore discounts most children. For families this may be a reason not to travel, but for those without, it's a blessing!
Ships are not at full capacity. On sea days or at popular times at the buffet, cruise ships can feel a little busy. However right now most cruises are not operating at full capacity. This means dinner is easier to reserve, the buffet is quieter, shore experiences are not fully booked, and you can get into all the shows.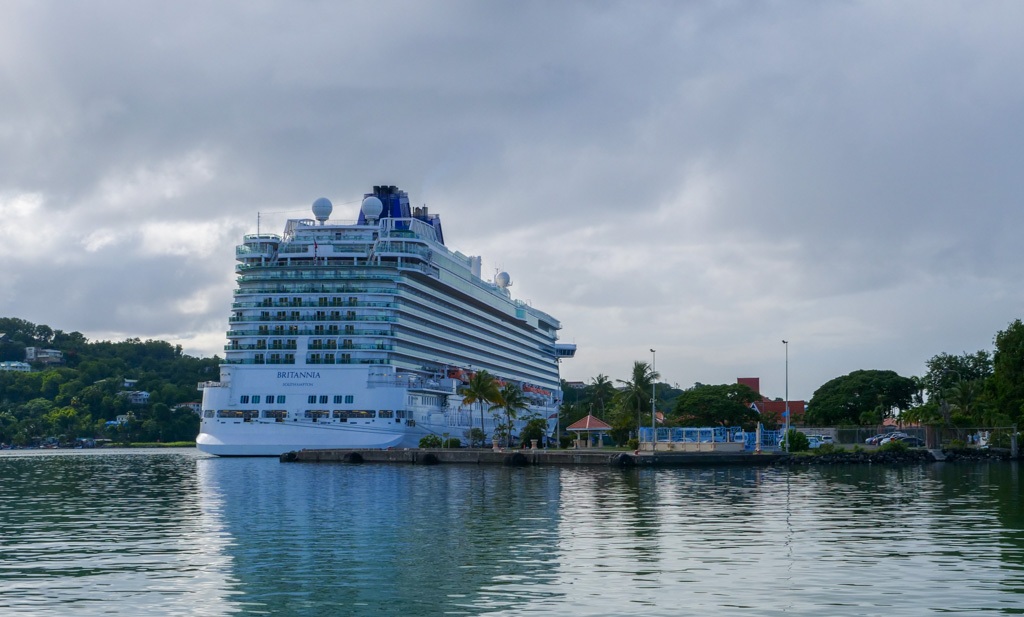 What you need to prepare for your Caribbean Cruise in 2022
This is the important part, but please note things can change rapidly and this information is true at the time of writing. Below you'll find a checklist of everything that you need to consider and what you will have to prepare. I will endeavour to keep this article updated as things change.
It is also important to note that this is relevant to P&O Cruise, travelling in and out of Barbados, for UK customers. Currently P&O Cruise only serves guests with a UK passport. I flew out of London and some requirements differ between the UK nations for returning home, so please check on the government website for England, Scotland, Wales and Northern Ireland.
Before your departure to Barbados:
Have your Covid vaccination pass ready. You must be fully vaccinated with your second dose no less than 14-days before departure (there are currently no requirements to have had the booster). You can get your Covid pass from the NHS App.
Book your pre-departure PCR test. You will need a Fit to Fly PCR test to be taken with a medical professional within 72 hours of your departure flight. This is a rule set by many countries and is a requirement for Barbados immigration. I do not see this one changing soon.
Complete the Barbados immigration forms and upload your details to the BIMsafe App. Another requirement for entry into Barbados, you will upload all your details including your vaccination status to the App.
Book your day 2 Covid test. Update! From 11th February 2022 fully vaccinated travellers will no longer need to take a Covid test when returning home. Until then, when you return home, you need to take a day two test, and you must book this in advance. This is currently an antigen test, and you do not need to isolate whilst you wait for the results.
Complete your details in My P&O Cruises. Once you have booked a cruise, you have access to your dedicated login page. Here you need to make sure your details are up to date and complete the Health Declaration. This must be submitted within 72-hours of the trip. You can also check-in online and print your luggage labels, speeding things up at the airport.
Airport Antigen Covid test. The final test before you board is a complimentary test organised by P&O Cruises, all information about this will be sent to you after booking. This is a drive through test just 5 minutes from Gatwick Airport, with a free shuttle bus for those not driving. It takes around 30-minutes but please allow more time in case it is busy.
Travel Insurance. Make sure you have Covid cover and medical cover for a minimum of £2 million. Also ensure cruise cover is included in your travel insurance.
Before returning home from Barbados:
Covid tests – Recent update: As stated above from 11th February fully vaccinated travellers do not need a Covid test. Until then you need to have your Day-2 test booked in advance, which can now be an Antigen test. You will only isolate if this test is positive, you do not need to isolate whilst you wait for the result.
Complete the Passenger Locator Form. This is a requirement for travel from anywhere from the UK government, to be completed withing 48-hours of returning to the UK. This form will ask you for the reference number for your day-2 test, hence booking it in advance.
You can start your Passenger Locator form from the UK if you wish, however logging back into the form at sea can be a challenge, so I recommend doing the entire form from the start onboard. P&O Cruises provided free access to the gov.uk pages, and a handy guide with all the details you need for the form. There were also plenty of staff on hand to help answer any questions.
What to expect during your Caribbean Cruise in 2022
You can expect beautiful sunshine, a tan to make your friends jealous, fantastic Caribbean culture, rum punch, and crystal-clear waters. OK, that was obvious. In terms of travelling during Covid times in 2022, I will split this down into two sections, onboard and going ashore to the islands.
Onboard:
Face Coverings & social distancing. The most notable change is it is still a requirement to wear a face covering as you are moving around the ship, and all staff will always be wearing one. It is in place for peace of mind and was voted by cruisers as something they preferred. When you are outside or sat with a drink or meal, you can remove your mask. There are also social distancing guidelines all around the ship.
Hand Hygiene. There are so many hand sanitising stations all around the ship. The buffet is still mostly self-service; however, you are asked to wash your hands before entry.
Going ashore:
Island Rules. Each Caribbean Island sets its own rules when it comes to Covid, and please keep in mind they are protecting their population as many of these islands have low vaccination rates. Some islands are open as usual, and some you can only leave the port on an organised excursion.
Face Coverings. Again, depends on the island. Some require you to wear this when going into shops, getting in a taxi, walking around the port, and some do not.
Covid Tests. Finally on my cruise just one island required you to take a Covid test, this was very quick and easy and done onboard however at extra cost.
Please note your Horizon daily newsletter will keep you informed about the rules for each port, along with the daily announcements. You can also get the latest Destination Entry Requirements on the Cruise with Confidence page on the P&O Cruises website.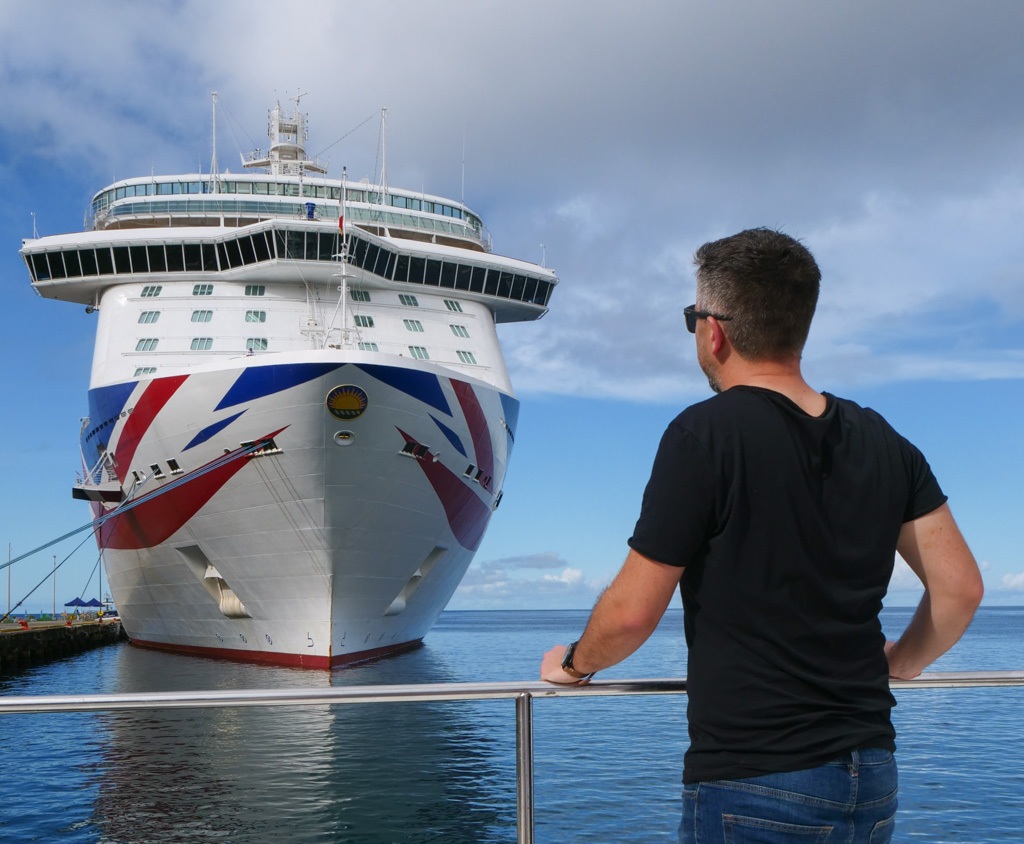 Bonus Tip: most cruises charge for WiFi as the ship uses a Satellite connection. However, if you have an e-SIM enabled phone you can get a $10 SIM that covers the whole of the Caribbean. It lasts a week or when your 1GB of data runs out. That's enough to last as long as you're not streaming or watching endless Instagram Reels.
The App is called Airalo and I can give you $3 free using the code SCOTT801 or signing up from this link.
What if I get Covid on my Caribbean Cruise?
Let us start with if you get it before your cruise or on one of the pre-departure tests. This means you will not be able to board the flight, but you can simply transfer your booking to another cruise using your Future Cruise Credit issued by P&O. Any tour experiences booked will be refunded. The credit is valid for 2 years from the dates its issued.
If you get Covid onboard you will be moved to one of the dedicated isolation cabins. This is either for the duration of the cruise or at the next port of call. In the situation where you need to disembark, P&O Cruises works with local authorities and the guest's insurance to secure the most appropriate accommodation. This is all supported by P&O Cruises dedicated CARE team.
Please take some time to read the Cruise with Confidence page on the P&O Cruises website, which has a hand FAQ section.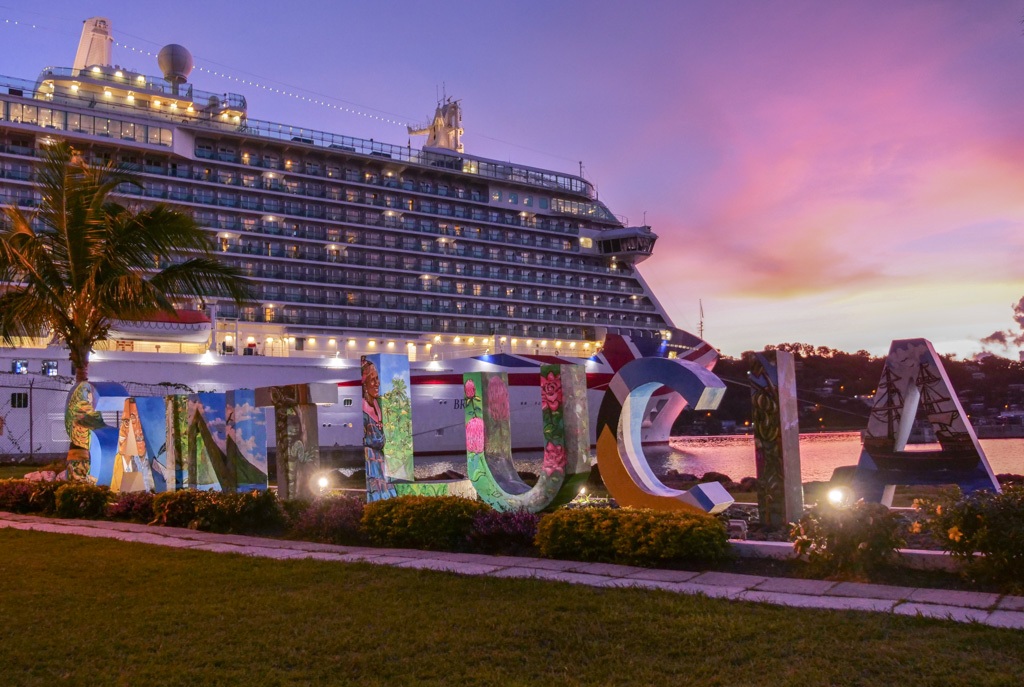 Last thoughts on my Caribbean Cruise
It is hard to put into words the holiday feeling after nearly two years without it. I first felt that buzz on the flight over, people getting to know each other, talking about how excited they were. Top that off with a few moments, where you stop and take in the moment.
It is in those moments where you feel most grateful that you can travel again. It could be enjoying the sail away sunset from the balcony or seeing the Pitons in St Lucia for the first time. Either way keep these moments in mind when you look through these lists, because trust me when I say the hassle to get there is all worth it in the end.
Don't forget to read my full review of the Caribbean Cruise on Britannia.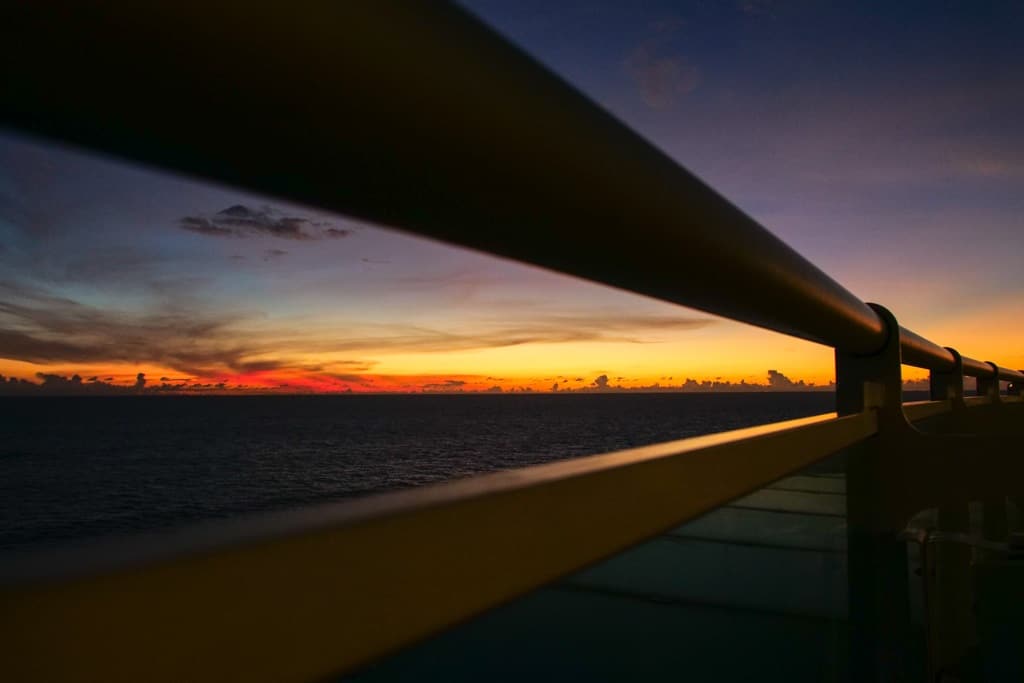 This article was supported by P&O Cruises but as always, the opinions and photos in the article are all my own, and I think it's clear to see I loved every minute of my time in the Caribbean!