Boomtown Fair, one of the UK's biggest immersive theatrical and music events, has gained a reputation over the years for its unique approach to providing festival-goers with an experience like no other.
It's a festival I put in my diary every year. I hate to miss it. It's one of the most immersive and unique festivals in the world.
On August 10th, it will open its doors once more to tens of thousands of attendees, all ready to jump into everything Boomtown has to offer. For anyone wondering what it's all about, here are 10 reasons to visit Boomtown and how to get the most out of it.
All photos courtesy of Boomtown Fair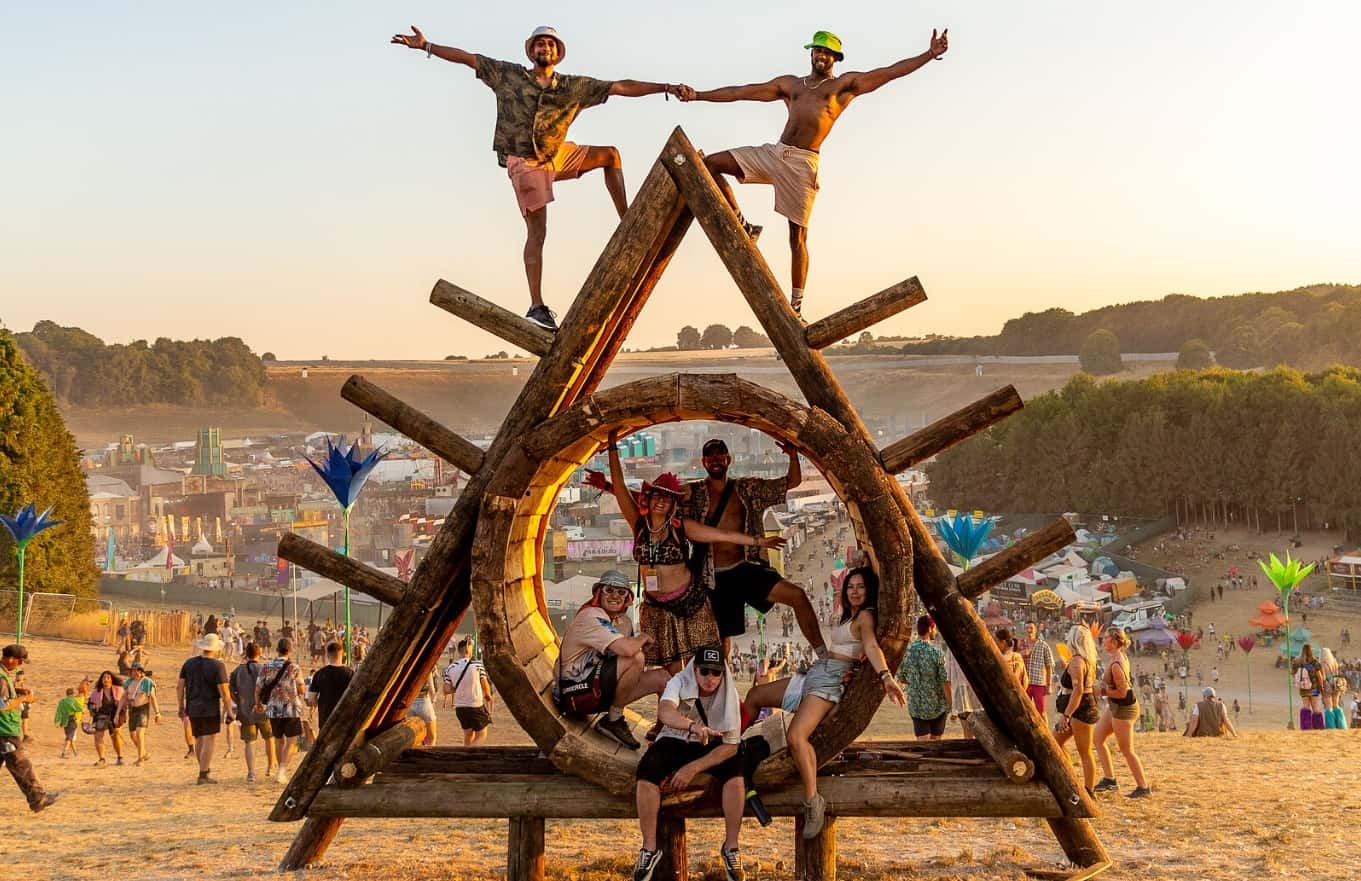 It's a Different World
Boomtown Fair is set up as a city, and the hollywood-like sets really make you feel like you're in a whole new world. With all the usual city amenities like a job centre, police station (the Boomtown Bobbies), Inconvenience store and more, you can settle into life as a Boomtown resident.
People go ALL OUT on Dress-Up
This years' dress-up theme is celebration, so expect to see people dressed to the nines in bright, outrageous outfits. People really push the boat out and with a focus on sustainability, you'll see lots of creative ways to reuse items to make an outfit.
The Stages!
The stages at Boomtown are colossal and are designed and built to the theme of the city. Expect fire, waterfalls, real life plants growing and boundary-pushing technology. This year, the brand new main stage, Origin, is a huge stone monolith that is sure to impress.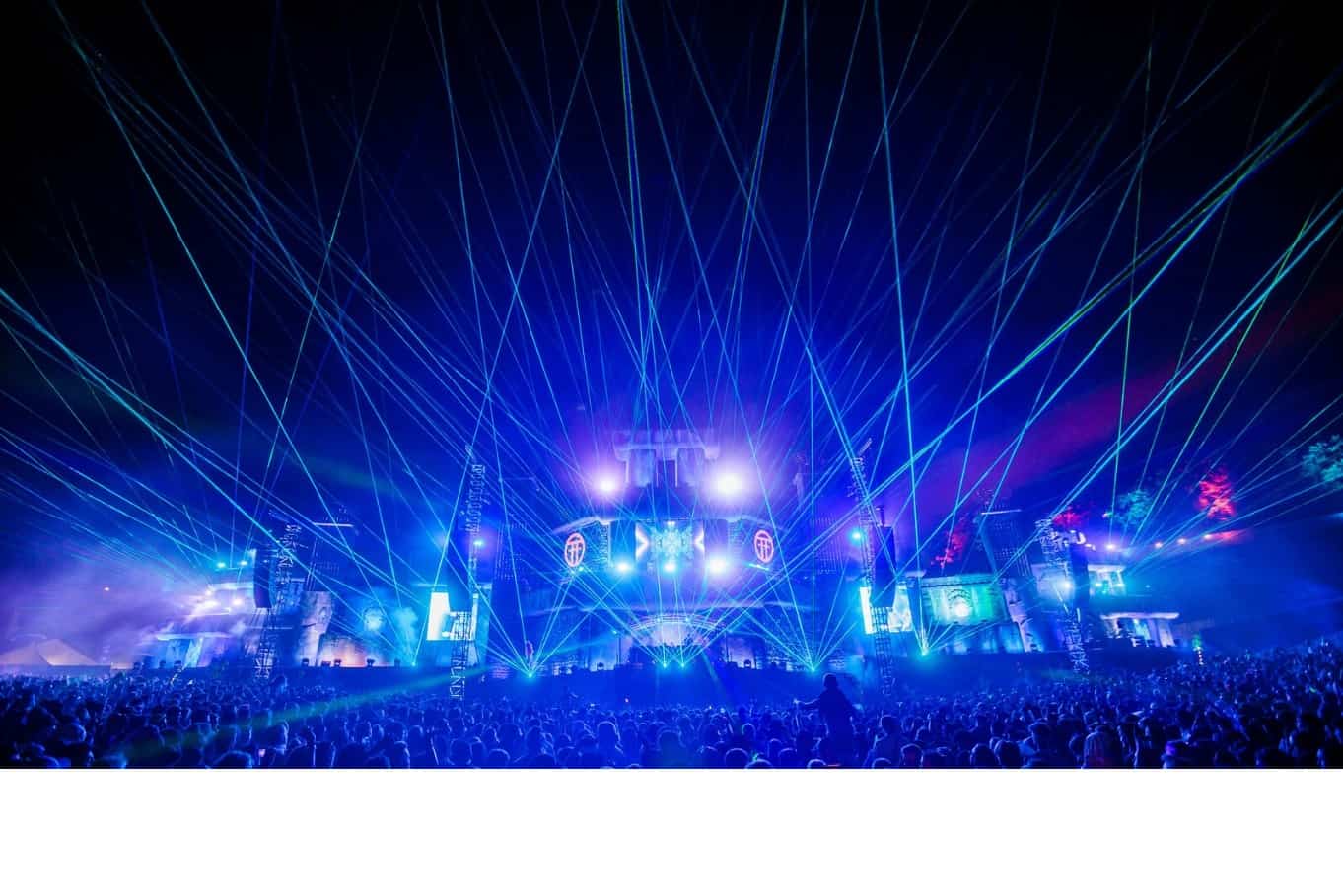 Campsite Villages
If you need some time away from the hustle and bustle of the main city then the campsite villages, new for 2022, will have spaces to chill with speakers, healers and workshops. The perfect environment to relax and take it all in.
There's Music for Everyone
Although the lineup for 2022 has been kept under wraps, Boomtown plays host to some of the best world-renowned and underground artists from across the spectrum in live music and DJ's. Whatever genre you're into, you'll be able to get your fix at Boomtown.
The Immersive Theatre
Alongside the music, Boomtown is a fully immersive theatre experience, with actors around every corner ready to bring you into the Boomtown world. Go with an open mind and be ready to be taken on adventures!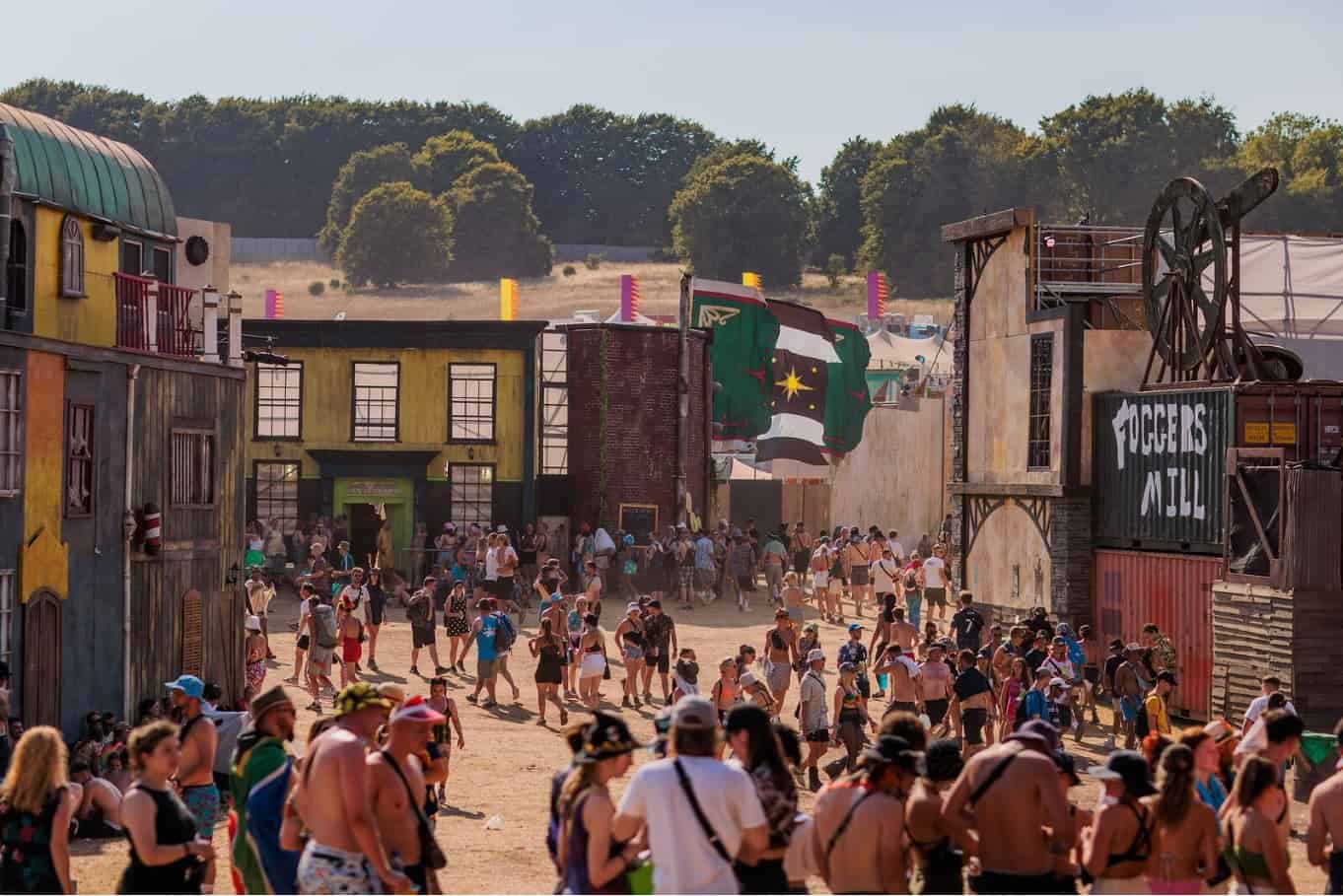 The Eco-Warriors
Sustainability is at the heart of everything at Boomtown, and every day during the festival the Eco-Warriors will march through the site with their sound systems, for everyone to join in the Big Boomtown Tidy. There will even be prizes up for grabs for the tidiest camps, including tickets for 2023!
The Forest Parties
In the depths of the forest, nestled amongst the trees lie Boomtown's magical forest parties. If you prefer a more intimate affair, head into Tangled Roots, Hidden Woods or Tribe of Frog, where the forest is decorated with tree top walks, beachfront bars and an array of colour. Celebrating soundsystem culture, you'll be able to explore new music in reggae, dancehall, or psy music.
The Storylines
Boomtown has an ever-evolving storyline that citizens can follow, each year developing further. After reaching Chapter 11, the story has now been reset to Chapter One, with many storylines that will grow and develop through audience participation.
The Vibes!
Everyone at Boomtown is there to have a good time, there will always be opportunities to hang out with your friends, make new ones, or even explore further on your own. Boomtown is one big family all are there to have a great time and respect eachother for four days.
As you'll see from my previous posts, I will be there next year. So put 9 -13th August 2023 in your diary, you don't want to miss it.