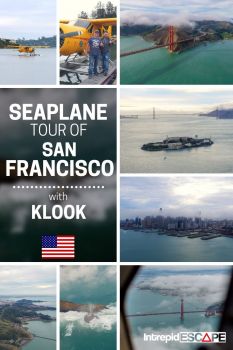 It's one of the United States' most popular cities, and a gem on the California coast. It was my second visit to San Francisco, so I wanted to see it in style. First time around was somewhat rushed. I only had a day or two to run around and see the sights. This time I was here to bring in 2020, over New Years. I knew I needed to plan something big, a sightseeing tour with a difference. On a Seaplane!
I've been doing my research into spectacular ways to see the city. It became obvious that if there's one way to see the incredible sights in San Francisco it was from the air. The Golden Gate Bridge, Alcatraz, Downtown San Francisco, Oakland and the entire Bay Area simply have to be seen from the air. So I decided to book my tour for New Year's Day, what a way to kick off 2020.
Booking the Seaplane Tour with Klook
Klook is a sightseeing, tour and activity booking company that offers a simple way to discover things to do when you travel. Their App made life so easy when booking this tour. I decided I wanted to see San Francisco from the air, which left a Seaplane or Helicopter tour. Never having been on a seaplane, the decision was easy.
Download the Klook App: Google Play / iTunes
Once the decision had been made, I checked the price and availability, a few taps later on the App I had paid and my confirmation followed shortly after. It took minutes. They also offer a variety of handy options for your travels, not just tours. From train tickets, SIM cards, transfers and hotels. Make sure you have the App ready for your next trip!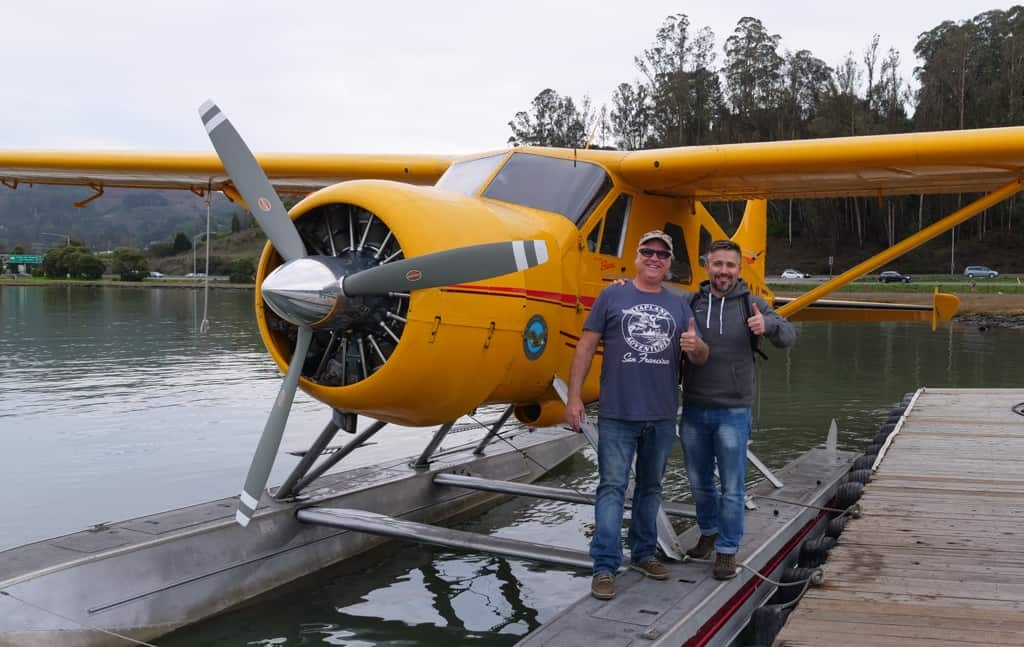 My Review of the Seaplane Tour
I've been on some tiny planes over the years, but never on a seaplane. I mean, it takes off and lands, on water!! I feel like that's something seen in the movies. So inevitably, this is pretty exciting. There were certainly a few nerves right before take-off.
Click here to take a look at the Seaplane tour!
Once we had signed the waiver it was time to head over to the plane, a DHC-2 Beaver, to meet our pilot Fred. He helped us to our seats, 6 in total; 5 passengers and the pilot. Sometimes travelling alone has it's perks, as being the odd one out meant I got the co-pilot spot, right up front. You might think I'm joking, but I genuinely had all the controls Fred had. Let's hope I don't have to use them!
Our tour started around 3:30pm, which I picked for 2 reasons. Firstly as it was New Year's Day I didn't fancy an early start that morning! And secondly, I knew there was a strong chance the light and fog would look just right. I recommend you choose the same, they even have a sunset Champagne Tour, if you want to get romantic!
All day the weather didn't look that great. I wasn't hopeful it would clear in time, with "Karl the Fog" (as the fog is affectionately named locally) making a big appearance. On the previous days we had bright blue skies, which whilst being a little boring, would mean we would see everything. Then it did clear, enough that we had breaks in the cloud, but not enough for sun. To be honest, this was almost perfect. Having a mixture of clouds and low lying fog over Downtown and covering the land was absolutely stunning. At the start of the day I was rueing the weather, by the end I was celebrating it. Don't write off your flight due to the ever-changing San Francisco weather. It's unpredictable to say the least.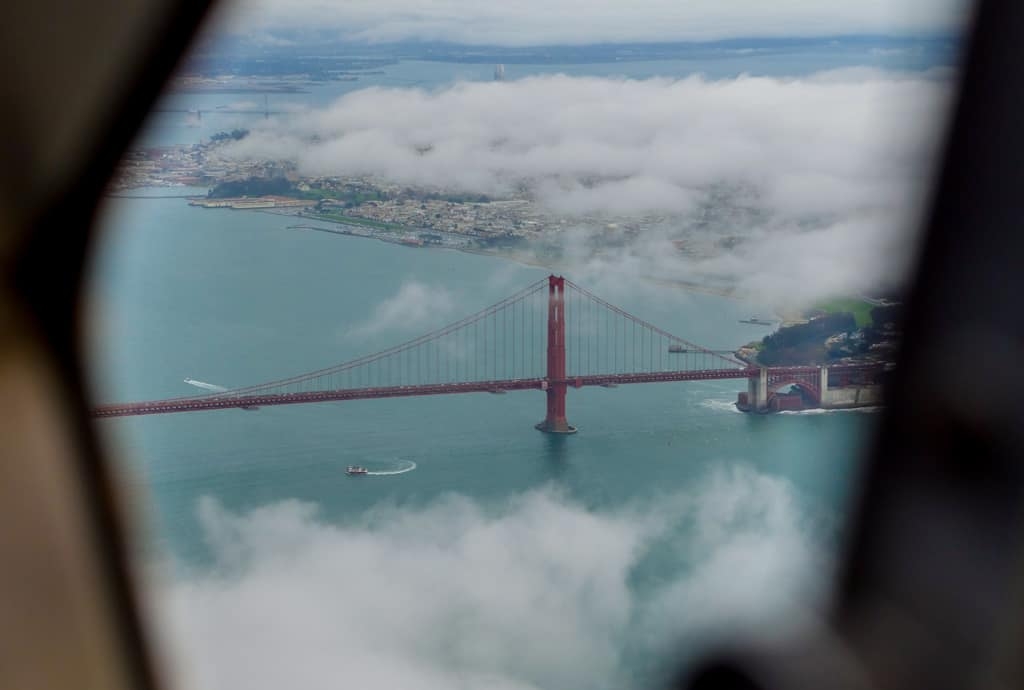 Once we were airborne it's only from above you realise how many stunning bridges there are in the Bay Area. OK the Golden Gate Bridge is the show-stopper with all the fantastic history, but the Oakland Bay Bridge and the Richmond Bridge would be show-stoppers anywhere else. Fred would talk us through the history and facts of pretty much every landmark, with impressive detail whilst keeping the plane in the right spot.
Our pilot Fred carefully swooped past Pt. Bonita Lighthouse, Alcatraz and Angel Island. Giving a really interesting insight and history behind each place. I wasn't expecting that. I thought we'd see the sights and he'd point them out, but he had endless knowledge and answered all of our questions. We even passed Downtown lower than usual, due to the low-lying fog. It was a beautiful sight, there's no better way to see San Francisco than this.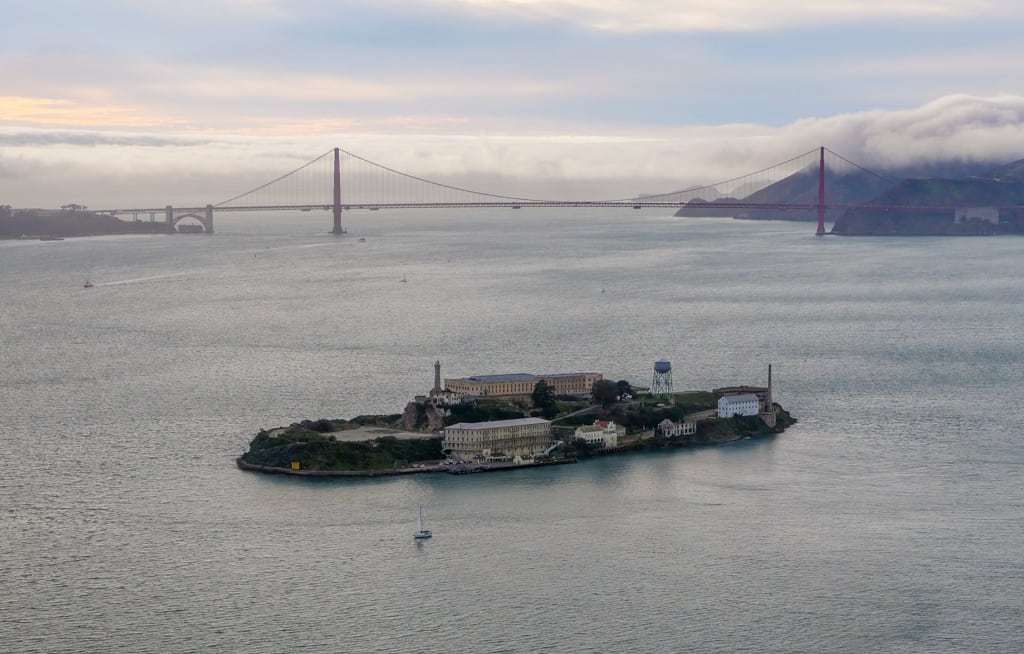 And then there was the landing. I forgot to mention how smooth take-off was. Well, landing was even smoother. As we flew past the millionaire mansions of Belvedere, we gently glided onto the calm waters of Richardson Bay. It was the smoothest plane landing I've ever experienced, and I've been on a lot of flights. What an experience.
Seaplane Sightseeing Tour Options
All the options start from the bayside village of Sausalito, which is worth the visit alone (you could hire bikes and cycle across the Golden Gate Bridge to your Seaplane?). After take-off the tours head to the main attraction, the Golden Gate Bridge – simply one of the most stunning bridges in the world.
Both the 20 and 30 minute options cover Crissy Field, Downtown San Francisco and the infamous prison island of Alcatraz. With the 30 minute options also passing Pt. Bonita Lighthouse and Angel Island. But for me, if you're going to do it, take the longer tours for more time in the air.
Greater Bay Area Tour (45 minutes) – This is the tour I took, hence why I'm focusing most of this section on that. As well as all the sights listed, this tour brings in the dramatic Bay Area coastline. Having driven a fair bit in the area, it was simply stunning to see the entire San Francisco Bay and San Pablo Bay from above. I didn't quite appreciate how big it was. The tour also took us to Stinson Beach and over the redwoods of Muir Forest. You really appreciate the geology of the area, being one of the most active seismic zones in the world.
Finally the Norcal Coastal Tour (60 minutes) includes all of the above in addition to Marin Country and over to Tomales Bay. It's a popular tour in Whale Watching season as they cover Pt Reyes National Seashore, a popular spot for porpoise and whales. It's certainly one I would have loved to do, and I fully recommend the 60 minute or 45 minute options. Both tours won't seem like enough time in the air. Read more about my experience and thoughts in the paragraph above.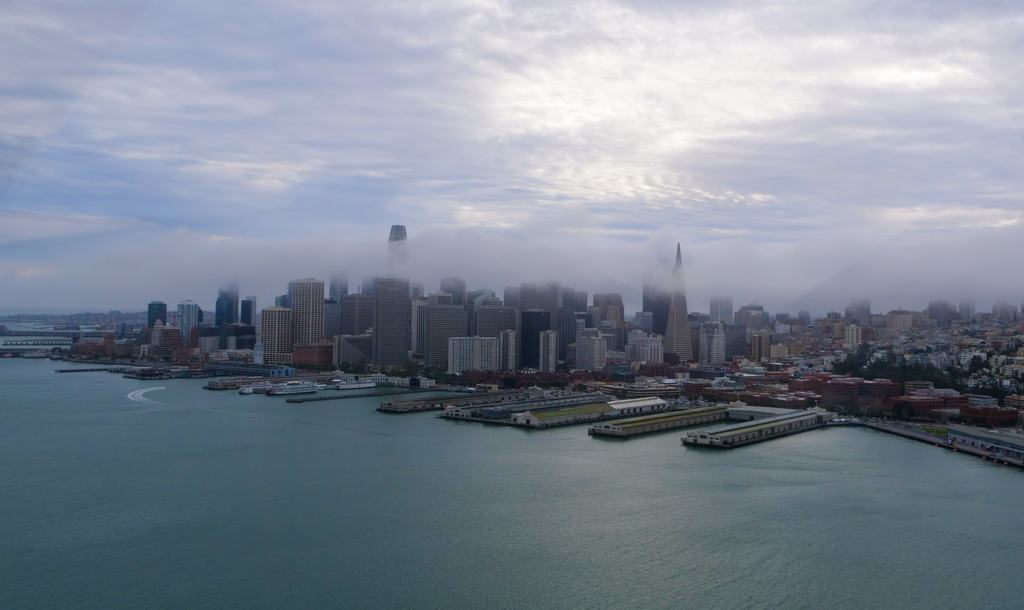 Where to stay in San Francisco
I had a fantastic stay at the Cova Hotel, right in the heart of San Francisco. The hotel has a complimentary breakfast (rare in San Fran!) and amazing views over the city. But the best part is the free local wine served between 5-7pm for happy hour. Perfect for sipping on whilst taking in the San Francisco skyline views from the roof. There is a free shuttle to Fisherman's Wharf and Union Square. The area of Tenderloin does have some characters walking the streets, but I had no trouble at all personally. However I recommend taking a taxi if you're alone at night, for this area and all of San Francisco.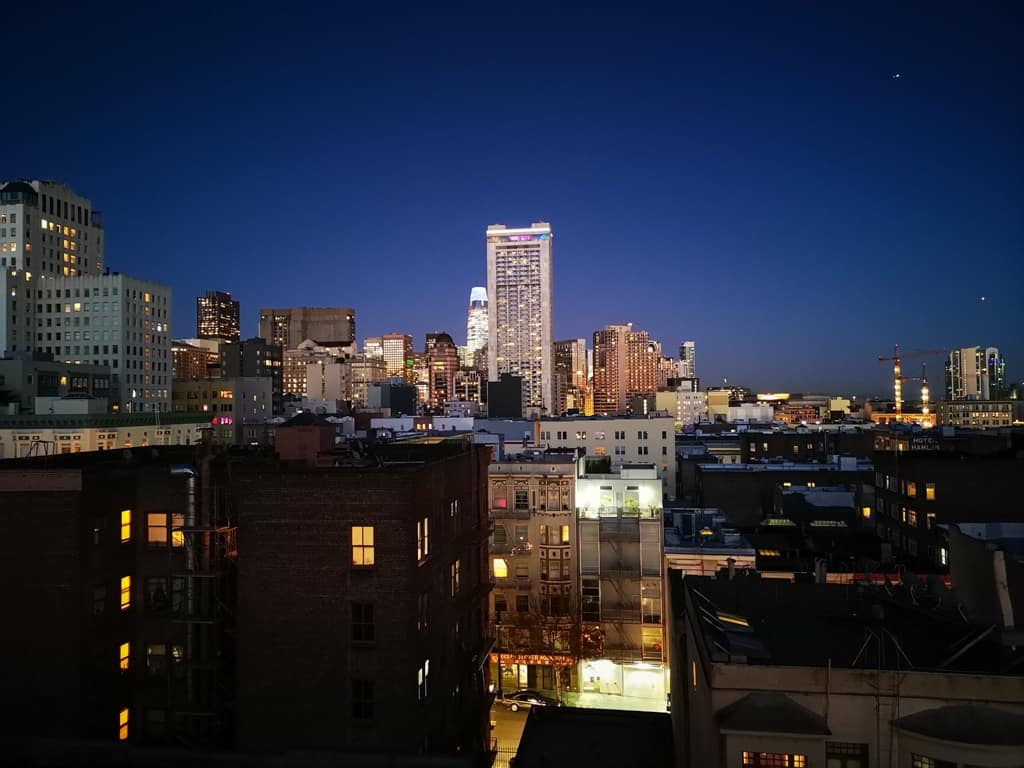 Have you ever been on a Seaplane? Or even a tiny plane? I'd love to hear about it in the comments below.