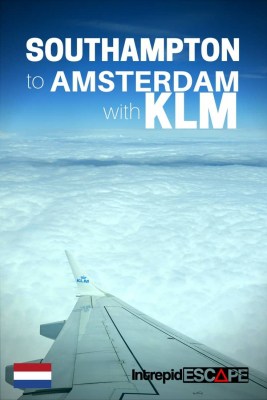 It now couldn't be easier to get to Amsterdam from Hampshire. Southampton Airport is one of the emerging, up and coming airports on the South Coast, and my local one. I used to live less than 2 miles from it. It's easy to underestimate the difference it makes to your journey when you fly in and out of a local airport, it just makes life so much easier.
KLM recently launched flights from Southampton to Amsterdam Schiphol (KLM's hub). So it pretty much connects the South Coast to the world, which for me was hugely exciting news! From Southampton you can get to over 140 worldwide destinations. And in total, KLM fly from 17 airports across the UK – who knew?! I've transferred through Schiphol numerous times, and if there is ever an airport packed with things to do, then it's Schiphol. Just check out the video (coming soon). And even if you're only going as far as Amsterdam, what a great city to have right on your doorstep.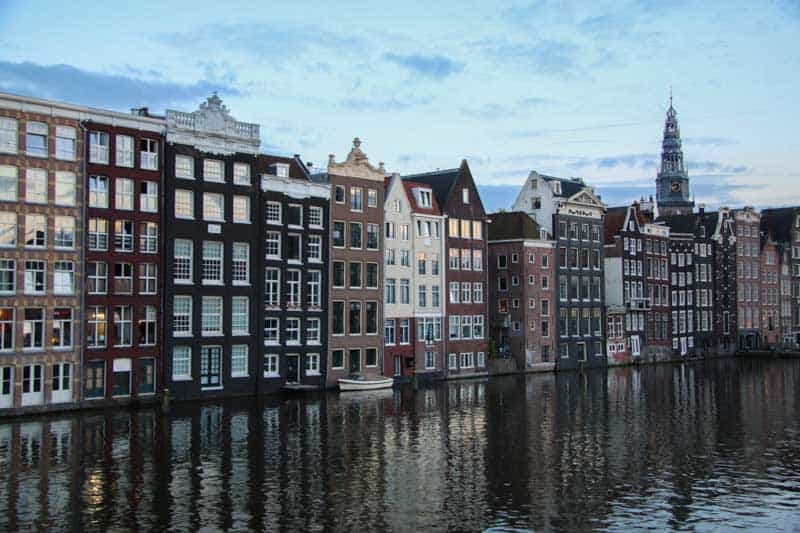 Things to do in Amsterdam
I'm going to leave the obvious for you to find yourselves, like the Red Light District or the Anne Frank Huis or Van Gogh Museum, and instead focus on the lesser known areas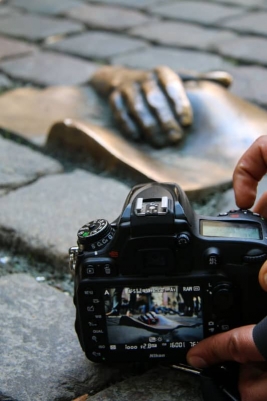 Photo walk
If you love your photography and want to see the city from a local's perspective, then what better way to improve your skills and find out about the history of this great city. I had a one-to-one photography tour with Bambos from Unmask Photography, we walked around some of the side streets in the centre, mostly talking ISO, Aperture and Shutter Speed! But I must admit this was by far one of the most enjoyable, informative and spontaneous afternoons I've had in any city, and I'd highly recommend it.
A couple of recommendations from the tour, the Trompettersteeg (the narrowest street in Amsterdam) and the hand sculpture in Oudekertsplein (Old Church Square) in the heart of the Red Light District. I'll leave it to you to find out what it means ?. It was also Bambos that suggested checking out the Horseboarding World Cup in Ijmuiden, now THAT is worth a read!
De Pipj
When I first visited Amsterdam, De Pipj was very much an 'up and coming' trendy area, where mostly locals hang out. It's now a vibrant, cosmopolitan area of the city with a mixture of students, locals and tourists sipping coffee in chic coffee shops. The famous Albert Cuypmarkt is also well worth a visit, with over 300 stalls selling a real variety of items.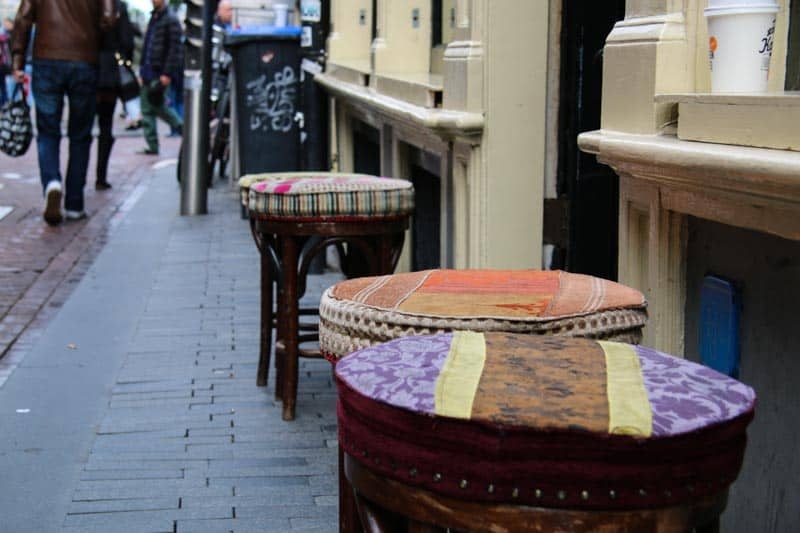 Vondelpark
So apparently there are 30 parks in Amsterdam! Did you know that? I didn't, but I did know there are a few. Vondelpark is the biggest and most famous, and the only one I've visited (check back for updates on the other parks soon!). You can walk, jog or bike around the park, and it even has an open air theatre popular for free summer concerts.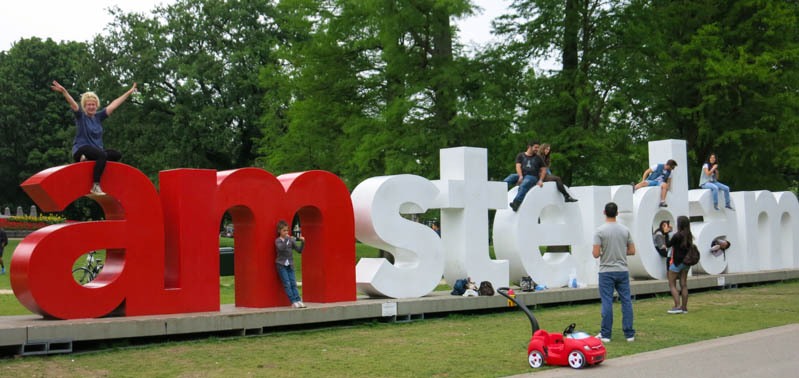 Amsterdam Noord
Amsterdam is in a constant struggle for space, so Amsterdam Noord (Dutch for North) is very much the up-and-coming area, with huge promises of investment, super clubs and hotels. But it already has a lot of things to do here. Why not try a brewery with a difference like Oedipus Brewing? On my most recent visit, the A'DAM lookout has now opened, with Europe's highest swing! It also has great views of the city that rival the Hilton rooftop bar near Amsterdam Centraal. And finally, you can just cycle around the parks and embrace the areas old industrial past. You can get there for free using the regular ferries from Amsterdam Central.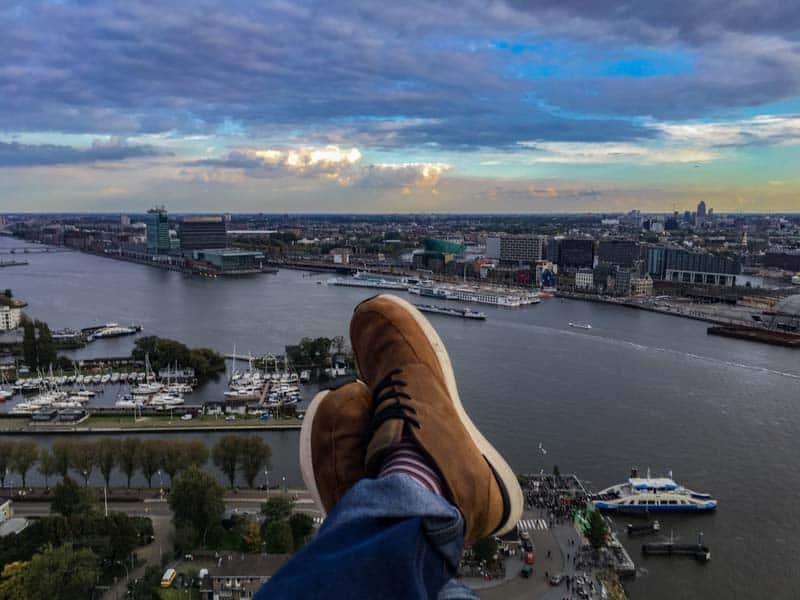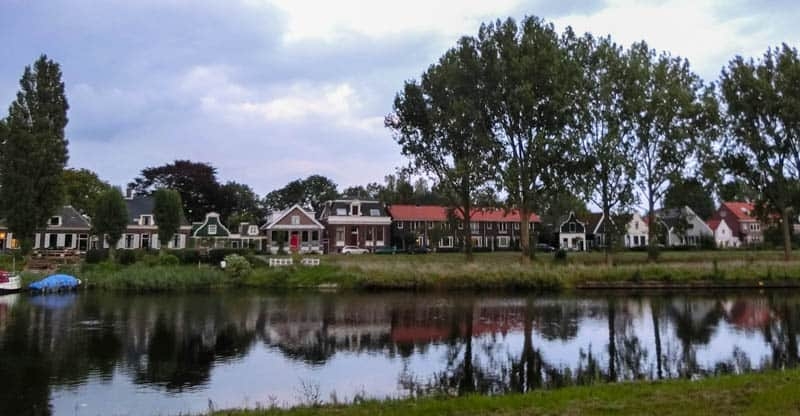 Where to sleep
Luxury and location: If you want to be in the heart of the action then I recommend the NH Grand Hotel Krasnapolsky. My room overlooked a busy street leading on the Damn Square, and when I left the hotel I was right in the heart of the city, so the location was perfect. Click here to book or find out more.
Amsterdam Noord: One of the newest Clink Hostels, with a variety of rooms and a very lively and friendly atmosphere. I really love staying in Clink Hostels, so you can't go wrong. I chose a private room with a shared bathroom, which was a decent price but still means I had my privacy. Click here to book or find out more.
Party: If you want to meet people and be in the heart of the action then I'd recommend The Flying Pig Downtown. It's within walking distance from the train station and has an atmosphere which makes it easy to meet people. Also, you might want to check out their Uptown Hostel. Click here to book or find out more.
Didn't find what you're looking for?
There are always deals coming and going in Amsterdam, so check out the deals below from my preferred booking site
I flew to Amsterdam as a guest of KLM. My flights were complementary as part of a campaign, however all of the content, opinions and photography are my own. Please take time to visit KLM UK's websites to support me on more adventures like this one!
Share Me
Sharing this article with your family and friends on Facebook, Pinterest or Twitter really helps keep Intrepid Escape going, thank you!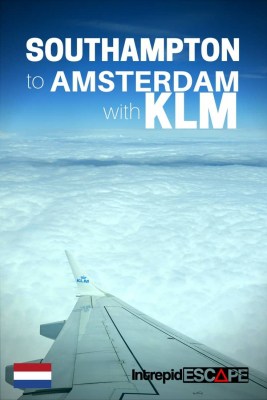 The view from the Hilton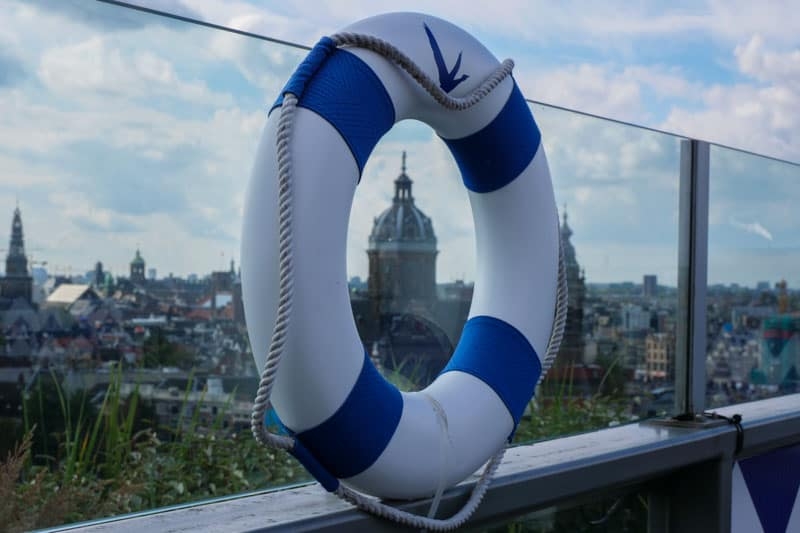 A'DAM Lookout at night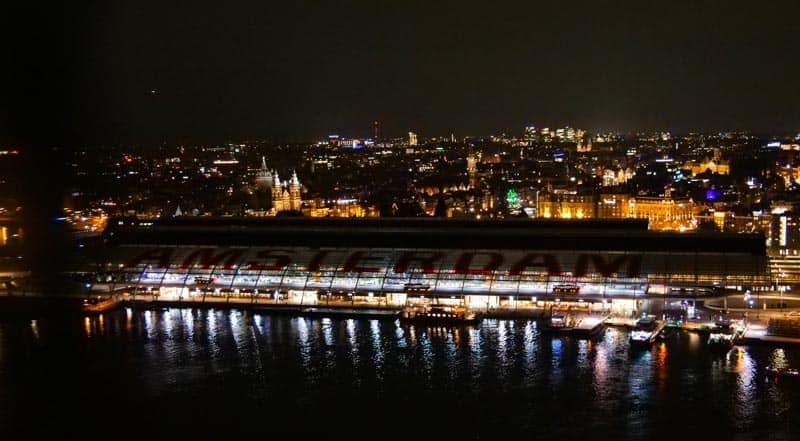 Amsterdam Centraal