Typical holidaymakers go away to escape from the real world and take a break from their reality. And so they should. As a person who is constantly engaged in the digital world, I like nothing more than disconnecting. In fact, I plan to take a digital detox in the very near future. One of those hippy-style retreats where you discuss spiritual awareness and "find" yourself; can you tell I'm excited?
For all other times, I need my phone and I'm not ashamed to admit it. Phones are getting a bad reputation. You don't have to be addicted to it to need it. Or to be that ignorant person at a dinner party who's checking Instagram instead of engaging in human interaction. It's not because I'm playing ridiculous games or watching Apps like TikTok endlessly. The last game I was hooked on was snake on my Nokia 8210. I was 15.
The reason I always have my phone is it keeps me connected. It allows me to work and it allows me to create. Some people find their creative outlet in other ways, mine is producing inspiring travel content. Writing, photography and video. Not always in that order. With the latest technology I can do all three of those simultaneously, plus so much more. So, I've broken it down for you, a little insight into what's important for me when I'm away. Feedback is more than welcome, stick it in the comments.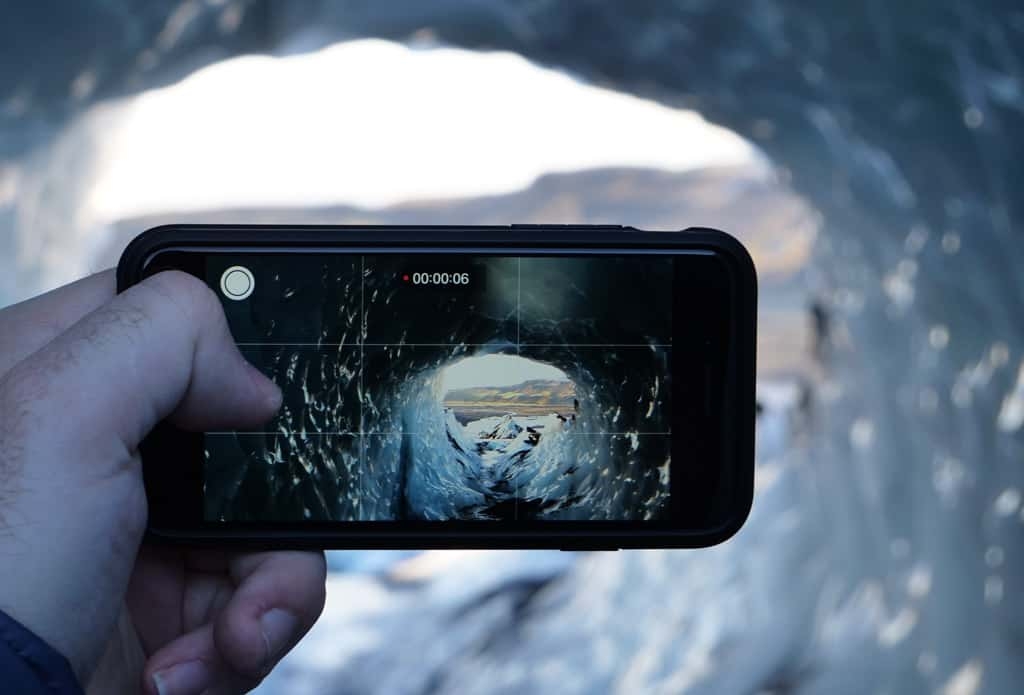 Staying connected whilst travelling
We live in an age where there is quite literally no excuse for not keeping in touch with the people we care about. We are constantly online, and the internet is available almost everywhere. We all know someone who always has an excuse for not keeping in touch. Ask yourself, do they have a phone? Then there's no excuse.
For me personally, knowing that I can be contacted, in an emergency or otherwise, is imperative. Generally, when I'm away I'm working. Okay I do get to mix business with pleasure. Lucky me, but still. I want to be reachable. I want to wish someone happy birthday or send a good luck message for a job interview. The same as I would if I was at home. With a good data package abroad, you can use WhatApp voice notes, Skype someone or even send video messages. I watch my sister's Instagram Story of my nephews playing football at the weekend. With a good network you don't need to miss anything.
Since I joined the phone network Three over 3 years ago, I've had exactly that. Their Go Roam packages have taken any hassle out of most of the countries I visit. Yes, it really is most of the countries I've visited. This year I went to 20 countries, and Go Roam covered 16 of them. The list of destinations is staggering. When I get to a Go Roam country, I don't pay any extra fees and I don't need to look for a local SIM card. The plane lands, and I connect. It's that simple. I can't stress enough how stress-free that is.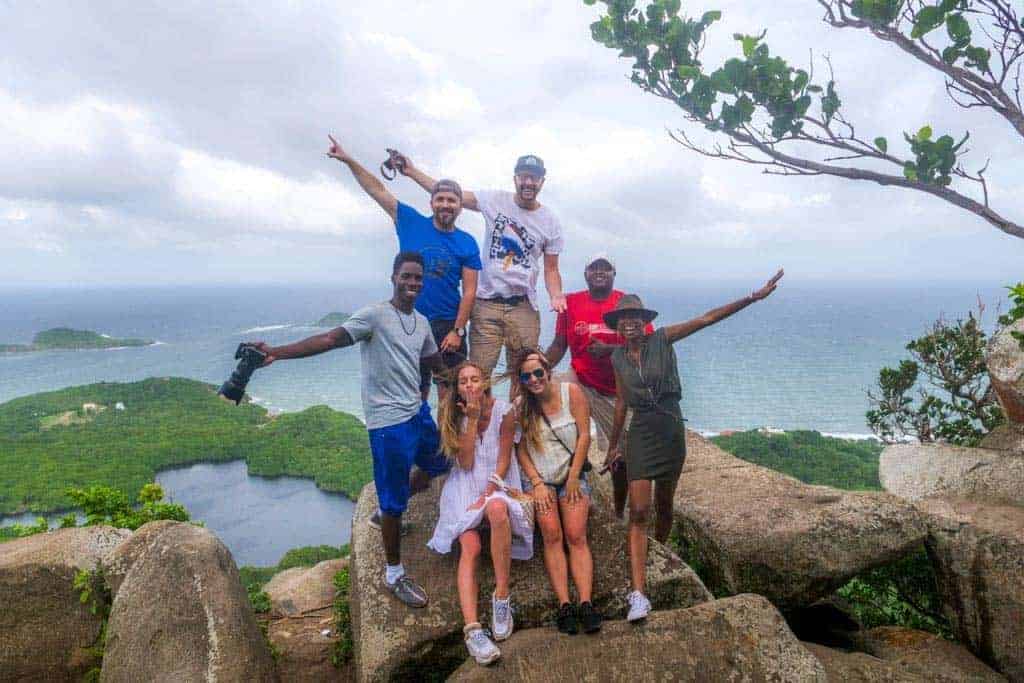 Meeting people whilst travelling
On to my next point, meeting people whilst travelling. I am not talking about Tinder here. Okay, who am I kidding, Tinder is totally one of them. When you have a phone there are a lot of useful features and Apps to help you meet people whilst travelling. And let's face it, a lot of us travel alone and when we do, most of us want to meet other people.
I often find myself in a city looking for someone to grab a pint with or explore the local market. And it's always done through my phone. My personal recommendations (until a new App comes along and crushes this market) is Couchsurfing, MeetUp and yes, Tinder.
Whilst Couchsurfing started to allow people to offer their couch to travellers in need, they also have a hangout feature. This allows you to see other available surfers in your area and choose if you want to hang out with them. You can set what you want to do and end up hanging out with a large group or just one other person. Local people often host weekly Couchsurfer meetups too. It's two main downfalls are it's only available in large cities, and it's picked up a reputation for sleazy guys wanting to hook-up.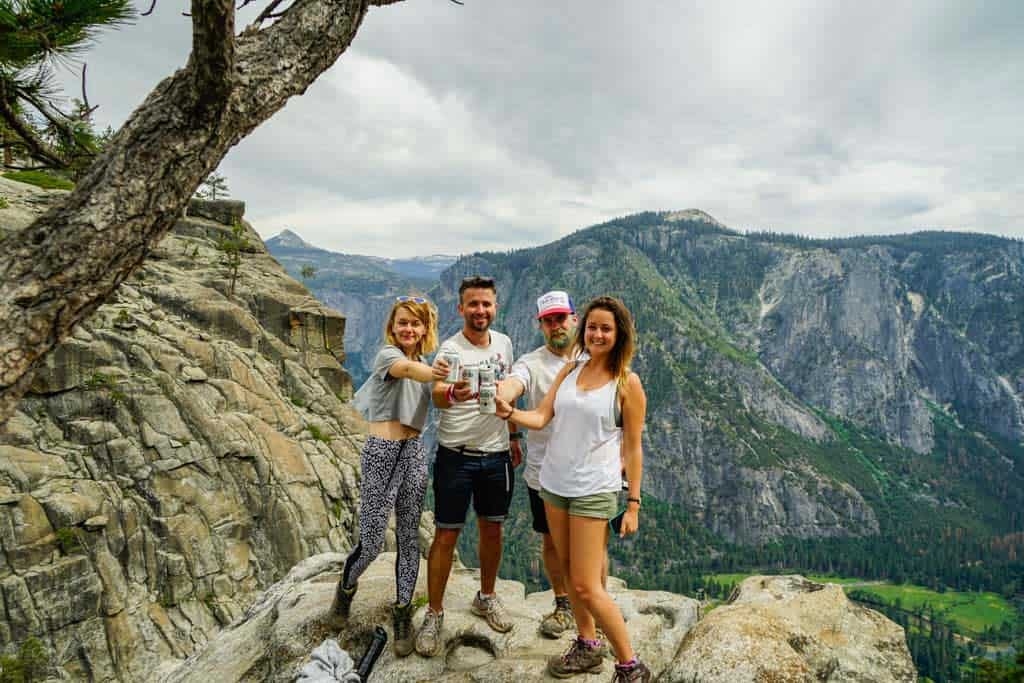 Second on here is Meetup, which is about connecting people who have something in common. So it can be activities, hobbies, age groups, singletons or anything. There are a lot of different "Meetups" listed in places you visit. I found a great travel Meetup in Tokyo with around 50 people. The best part being it was a mix of locals and tourists. Its main downfall is sometimes a lot of the people are locals not really interested in meeting someone travelling through. And there are a lot of rubbish groups on there. You need to spend some time looking.
Then there's dating Apps, which can be such a great way to meet people. I have good friends who I've met on Tinder or Bumble. There are a lot more Apps out there these days, and I've not had a chance to try them. When you're travelling, Tinder can go one way or another. Some people will see you as a quick visitor, and if they are serious about finding someone will dismiss you quickly.
However, some people are up for showing you around, going for a walk, getting a coffee or introducing you to their favourite local hangout. I always use Apps like Tinder with zero expectations. I once partied the night away in some of the coolest bars in Buenos Aires with a group of locals, we went to places I would never have found as a tourist. And no, this isn't going to go into any more detail about my dates than that!
Other benefits of always having your phone
I mean, this list could be endless if I'm honest. And I don't want to lose your interest. So these are my top reasons, split into three distinct categories.
Content & Working remotely
These two go hand in hand for me. Being able to create content is one of the biggest parts of being able to work remotely. In this digital age a lot of people can work remotely in their jobs. The difference for me, I can do most of my work right from my phone.
I write emails, edit photos, edit video, upload, write, pitch, plan, research and find new tenants all from my phone. I can access my website and make important updates or search my files on OneDrive. And most importantly I can do all of this instantly. That's part of my work.
On a typical campaign I need to post real-time updates. I take a phone and 10-minutes later its edited, cropped, captioned and online. If I don't like the photo taken on my phone, I'll connect it to my DSLR or GoPro and upload it. All the time keeping connected to my tenants and running that side to my business. The possibilities are endless.
Logistics
This article could have been a list of 100 reasons, but I thought you might get bored reading that. I mean I might even get bored writing it! So, this category is dedicated to all the logistics of travelling, and where my phone helps me out. What I mean by this is booking, planning, organising and the physical travel. It is amazing to be able to do everything right from the palm of my hand.
I could be scanning Air bnb for the next apartment, checking the price of an Uber from the airport, looking up local bus times, checking in and getting a window seat, and booking a table at the local restaurant. Phones are brilliant. Specifically for navigation, Google Maps works in nearly every country I've been to. And having been a taxi driver I can tell you their Satellite Navigation is second to none.
Entertainment
The quality of my phone's screen is better than my last laptop! So needless to say, it's great for watching movies, and with noise cancelling headphones you can feel like you're in the cinema. I mean, almost. From Netflix to SkyGo, I recently sat on a cruise ship balcony as it sailed out of Rhodes in Greece, watching the British Grand Prix, live! That was all down to the Go Roam data connection from Three.
About sports, I recommend getting a VPN. Not only for safe and secure browsing, but also for protecting your data. And then a VPN allows you to stream TV and sports from your country. This means that annoying message of "This service is not available in your country" is a thing of the past.

All of this and I haven't talked about learning a new language, music, flying my drone, news, fitness, weather, currency conversion or Google Translate!
What makes a phone so important to you? I'd love to hear in the comment below
This article is a paid partnership article with Three, a mobile phone supplier in the UK as part of their Phones Are Good Campaign. Three believe that phones have been getting too hard a time recently. Far from bringing the end to humanity, they think they bring people together.
Think about it. These pocket rockets keep us connected on the go, including 71 destinations worldwide with Three's Go Roam proposition. As part of the paid article, Three asked me to share my personal experiences on why phones are good. These opinions, stories and images are my own.