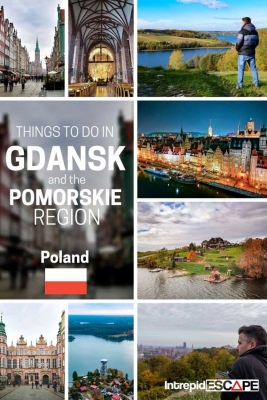 Would you believe me if I said that before this trip, I have never been to Poland? Sometimes I can't either. I have so many Polish friends who would be mortified by that statement. The worst part is I've known it's a bit of a sleeping giant in travel. Specifically, in terms of the outdoor and nature on offer. The cities seem to have their reputation, but not the outdoors.
This was going to be a flying visit. Full disclosure; I did not spend long enough to write a full guide to the Gdańsk and the Pomorskie Region. I know I need to come back. I did however spend enough time to get a taster and do some cool things. And typically, I researched like crazy and quizzed the people in the know; the locals.
I've not written this as a typical list, instead I've broken it down into a few sections. Kicking things off with exploring Gdańsk. It's a city which is of course part of the Pomorskie Region, a region that stretches 300km along the Baltic Sea Coast. It also includes the beautiful highlands and endless nature to explore.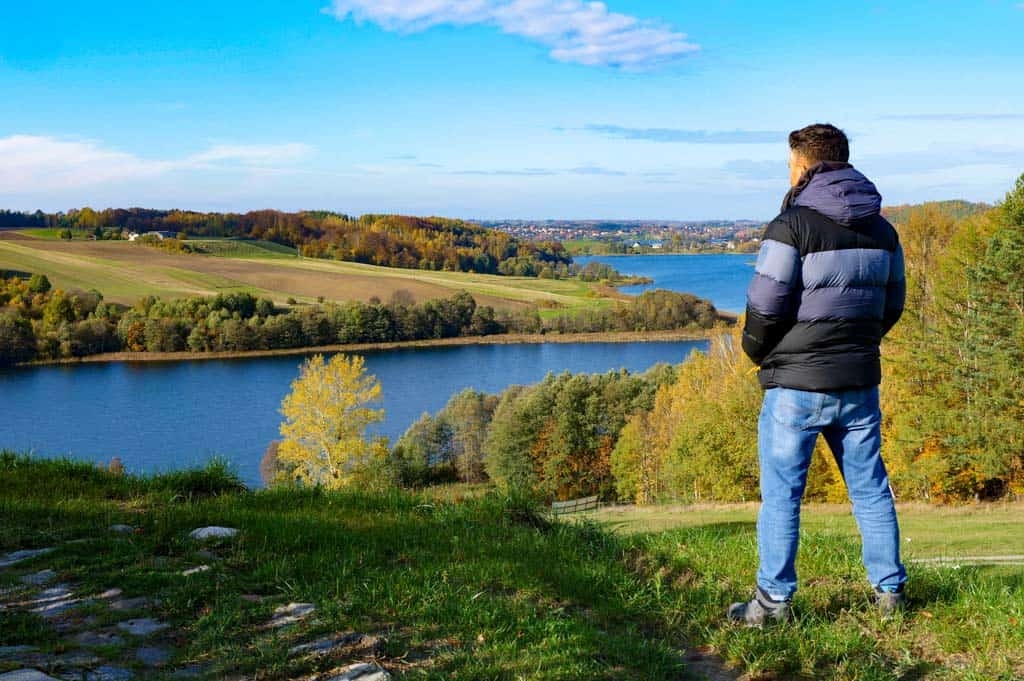 Explore Gdansk
As with most cities, it's often advisable to take a tour to get to grips with a city. None more so than Gdańsk. Not because it's hard to navigate, quite the opposite. Everything you need is within walking distance from the old town, and the river runs right through the middle giving you a constant point of reference.
The reason you need a tour is unless you are a historian, it's impossible to grasp some of the historical significance on offer here. I had my own guide Michal who you can read more about and book his tours here. We spent a whole day exploring the sites, by foot and car, and it could have easily been longer.
Along with wandering around admiring the stunning architecture, here are some of the places you must visit:
Fort Gory Gradowej – a stunning viewpoint across the city from the Millennium Cross.
The Post Office – a historically significant spot where World War II officially began, with its own museum.
Sopot – A seaside town with endless sandy beaches and the best nightlife in the area.
Museums – Check out Europejskie Centrum SolidarnoSci for a look at life under communism. There's also the Museum of the Second World War and the Amber Museum.
Cathedrals & Churches – speaking of Amber, make sure you visit the stunning Saint Bridget Church to see the stunning Amber Alter. And afterwards wander to Oliwa Cathedral.
Observation Deck – visit the 32nd floor of the Olivia Star to get a real perspective of the city.
Food, Drink & Nightlife
When I say drink, I really mean beer. Poland has a great craft beer scene and I always try to make a point of visiting a few. I also managed to find some cool spots to eat, take a look.
Brovarnia fits under both categories, as the food is also amazing here. I was lucky enough to have a tour with the main brewer who has been here since the beginning, Tomasz Biegański. He told me all about the different varieties on offer, and the hops providers Polish Hops even dropped in. We all of course drank a beer or two.
There seems to be a beer culture here in Gdańsk. A culture which interestingly developed 500 years ago. At Brovarnia they are trying to reclaim these old beer recipes and re-introduce them. The great part about Brovarnia is they are also a hotel. What better place to stay than above a brewery? I absolutely recommend stopping by for some food and a flight of beer. Loved this place.
Sticking with breweries, venturing outside of Gdansk in the town of Kościerzyna is the Stary Brewery or Old Brewery. It's built within a new shopping complex and as a town is worth a visit and if you have time then stay the night. They have a lovely hotel, beer museum, fantastic cuisine in the brewery or even a pizzeria if it doesn't take your fancy. In fact, whilst the beer was great, I was blown away by the food and it was great to meet the chef too.
If you're planning to stay in Gdańsk in June, then lucky you. Make sure you check the dates for the Gdansk craft beer festival. There is also one in October.
For craft beer, food and nightlife all under one roof, check out Slony Spichlerz (Salty Granery). A former granary mill converted into a huge food hall right on the Motlava River. It has a shared table theory and 9 gastronomy concepts meaning you can all try different food. It makes for an incredibly sociable atmosphere. Following that you can head upstairs to Sassy Club, a trendy and modern club / bar with some of the best views over Gdańsk. I had a great night here.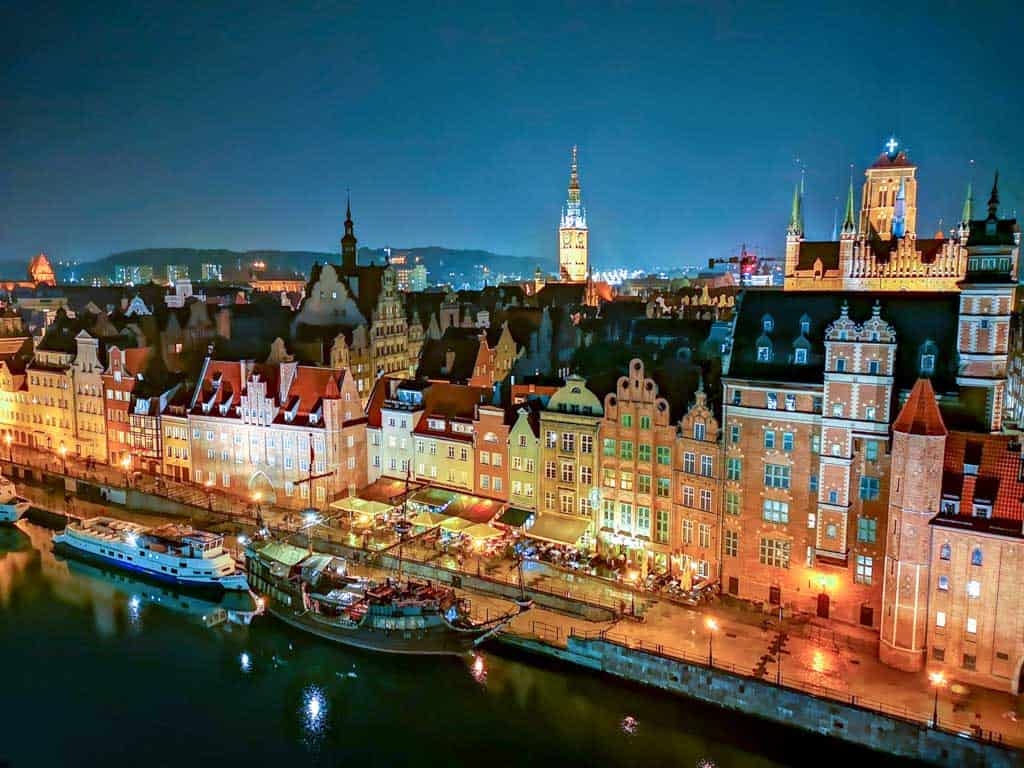 I just had a couple of nights to try and see the nightlife, so in that respect I don't have too many recommendations. However, as everyone tells me, Sopot is where the party is at! Just 20 mins from Gdańsk. Sopot is a seaside town on the Baltic Sea with several health spas, hotels, a large wooden pier and a sandy beach. And of course, there's a thriving nightlife with plenty of bars and restaurants to keep you entertained.
In terms of restaurants, my recommendations are Krzewi Róg in Kashubia (see more info in the Kashubia section), and the 5. piętro restaurant, located in the heart of Gdańsk on the 5th floor of IBB Hotel Długi Targ. You can enjoy stunning views over the downtown of Gdańsk whilst you eat a delicious burger.
Kashubia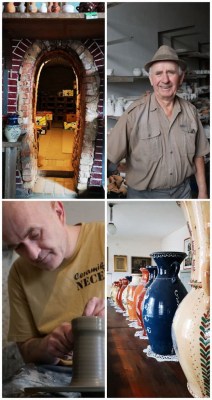 The Kashubia region of Poland is a huge stretch of picturesque, traditional countryside to the Southwest of Gdansk for 100km. It's all within easy reach by car or public transport and it's an amazing option for getting out of the city. For me, if you come to Gdansk without venturing out into Kashubia and the lakes then you've done yourself an injustice! There are 127 nature reserves, some of them untouched and untamed ecosystems.
I was excited to explore the lakes, as I've seen many photos of this stunning region. When I first saw them, I had a hard time believe they were in Poland! Before the lakes we stopped at the Kashubian Pottery Workshop and Museum in Chmielno, to learn about this tradition. Their history dates back almost 120 years and watching them work is very impressive. You can even have a go yourself! Chmielno is also the capital city of Strawberries, so if it's the right season find somewhere to try them.
For food we stopped at Krzewi Róg, set close to the lakes it has a lovely traditional atmosphere specialising in fish. We ate our weight here and the standout dish was the soup, where we had Zurek or Ogorkowa soup. The fish from the lake was also amazing, as well as the Pierogi (dumplings) a proper Polish dish!
Right by the lake Klodno, also in Chmielno we stopped at the hotel Wichrowe Wzgórze to admire the lakeside views. The hotel and restaurant have stunning views over the lake. It even has a floating sauna! I didn't stay here, but just the views itself make it worth the visit. But stay overnight if you can.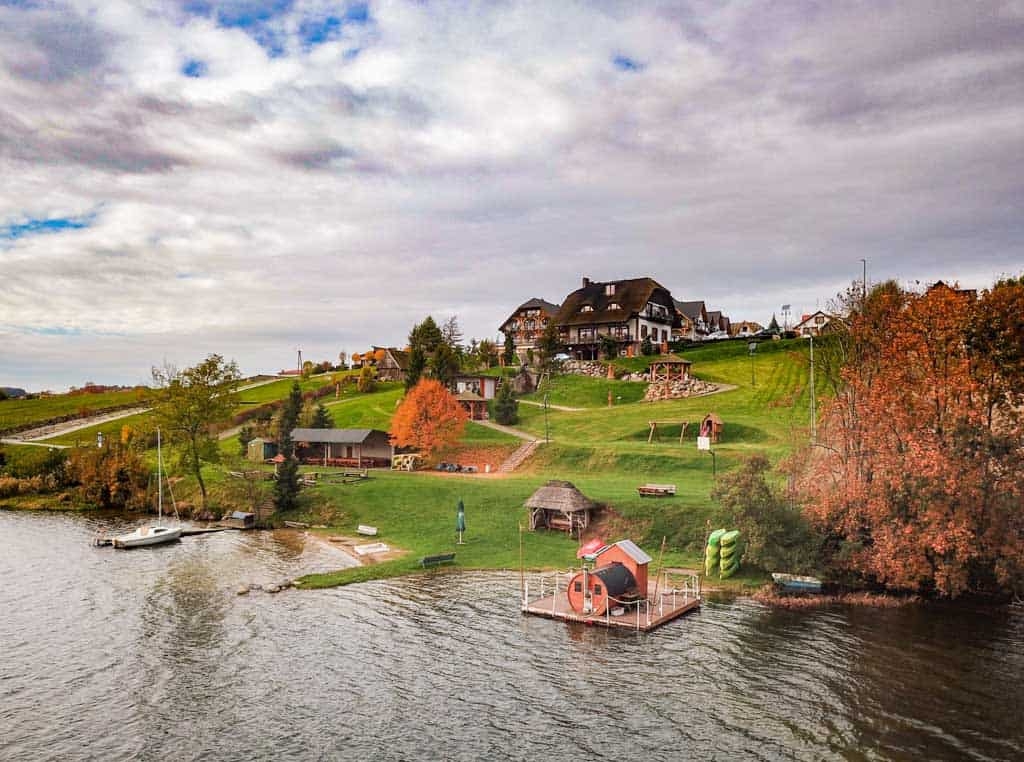 Speaking of views, our next stop was the windmill and bar/café of Wiatrak w Ręboszewie (a bit of a mouthful to pronounce!). The top floor café has panoramic views over the lake, and on a clear day you can see for miles. The main cover photo of this article shows the amazing views.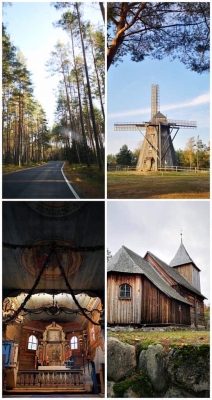 Following that we headed to the Kaszubian Ethnographic Park in Wdzydze Kiszewskie, an open-air museum which collects historic buildings! Yes, that's right, they dismantle, move and restore old buildings and they have everything from churches, windmills and schools. It represents a variety of life in the rural villages of the Pomorskie region. It has a year-long program of events and has attractions for every kind of visitor. It's also based in a beautiful part of the Kashubian Lakes.
The museum also happens to be very close to an amazing observation tower, well worth the walk up for views over the lakes. It's also a spot with several hotels, camping spots and lodges so a great spot to enjoy the network of lakes in the area. It's here I found out from Michal about the kayaking trips. You can kayak back to Gdansk from here. The routes are already pre-planned, and many hotels offer one- or two-day trips where they pick you up or drop you off and you kayak back to the hotel. A trip for the summer months though.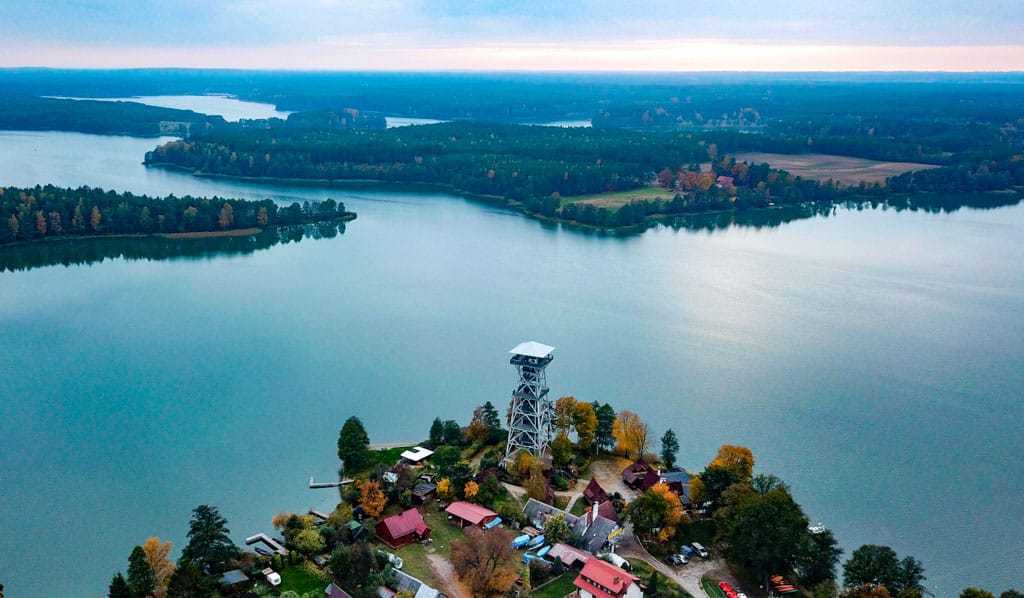 Our final stop in the Kashubian region (in Lipusz) was for a Bread Workshop with a fantastic local lady called Karola. Karola Bober has been perfecting her fantastic bread baking recipe for years, and she can share it with you. All the breads are sourced from local, eco-friendly products from the Kashubian land, and she has a queue of locals in the morning waiting to buy the bread. Just whilst we were there several locals dropped by, Karola seems to know them all personally.
Along with the bread making, Karola runs several community projects including keeping a story alive about 3 British Pilots who crashed there in 1944, 8 months before the end of World War 2. The pilots were hiding out in the woods avoiding Nazi capture, with the help of locals who kept their whereabouts secret. Eventually and sadly, they were found and killed. The grave of these soldiers has become one of 5 graves of significance in the town. And Karola keeps the awareness by arranging an annual ceremony with local children. Unfortunately, the identities of the soldiers are unknown.
It's just one of many amazing stories you'll hear with Karola, so I recommend you come here and meet her for yourself. You can also stay at her brother's guesthouse just around the corner.
Where to stay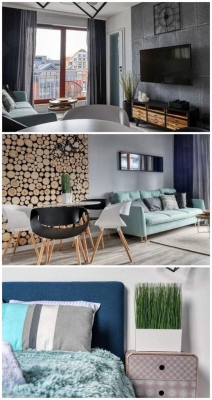 In Gdańsk I stayed at the Dom & House Apartments, just a stone's throw away from the old town. They have quirky new apartments, each with their own style and can sleep from 2 to 7 people. But most importantly they felt modern and homely. I could have stayed longer. If you can, find one that over looks the river with a balcony!
For the Kashubia region I stayed at the Bazuny Hotel and Spa, on the outskirts of the lake surrounded Kościerzyna. The hotel has a fantastic restaurant (Malëna Restaurant) and bar, and even two bowling lanes (although make sure you book a time to play). I fully recommend trying out the spa and having a traditional Kashubian ritual massage. And in the restaurant try the roast duck with red cabbage. Amazing.
My trip to Poland was sponsored by the tourism board. Nonetheless, the photos and opinions are all my own (as always).