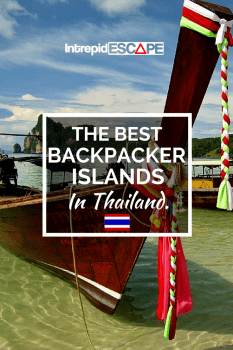 If you're finding yourself with a lot of time on your hands (like me) then this could be the perfect time to research your next trip. So I've adapted one of my most popular articles about the 3 best backpacker islands in Thailand.
In addition to the backpacker and traveller this article is also useful for anyone planning a workcation. Something I am considering more and more these days. Being a "digital nomad" is becoming increasingly popular, and Thailand has possibly one of the best digital nomad communities of anywhere I've visited. So let me explain why.
Thailand has one of the top reputations for its paradise islands, so whether you're looking for luxury, budget backpackers or an affordable workcation, you'll find what you want here.
My focus is to give you my 3 favourite islands. I've spent about 3 months in Thailand on separate visits, and saw a fair amount. Sure, there will be islands I didn't see, and some my budget wouldn't stretch to. But if you're a backpacker or looking for a workcation, my 3 best backpacker islands in Thailand should be top of your list.
And as always if you think I've missed one, or want to suggest something, drop me a comment at the end and I'll make sure I visit next time.
Koh Lipe
Koh Lipe doesn't feature on everyone's Thailand itinerary, which is a shame as when I was there it was almost unspoilt. Although it's slowly becoming more and more developed, it still has a very untouched feel to it.
I came across Koh Lipe by accident, I was making my way down to Singapore through Malaysia and chose to avoid the Thailand mainland. Koh Lipe was the perfect stepping stone between Ko Lanta and Langkawi (Malaysia), both of which are also amazing islands. Ko Lanta very nearly made this list!
Lipe is suitable for everyone at any budget. It's a small, peaceful island with local restaurants and some great day trips around the surrounding islands. Because it's one of the most Southern islands, not many people make it here. If you're heading to Malaysia after Thailand, I fully recommend island hopping your way down and spending at least a couple of days here.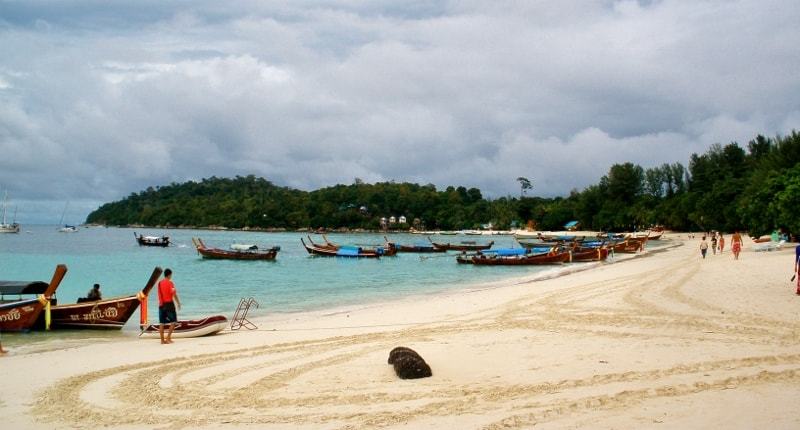 Koh Phi Phi
My first island is probably the most popular, I haven't met too many people that have been to Thailand and not visited Phi Phi. It's a tiny island with one of those 'no traffic' feels to it, a vibe I've banged on about before in my posts about the Gili Islands and Railay.
There's just a relaxed vibe in the air here, everyone's friendly and you feel at home right away. There's not much to Phi Phi, as you can see from the Phi Phi viewpoint. It highlights why the 2004 tsunami was so devastating, as there's nothing of the mainland. There's a perfect cross section of budget and luxury, and even on my small budget I shared a room that had use of an infinity pool with a swim up bar! Perfect.
In my opinion you can't visit here without taking a trip to Koh Phi Phi Leh or going scuba diving. Koh Phi Phi Leh is famous for Maya Bay (featured in The Beach). That film is now over 20 years old would you believe? I cannot recommend scuba diving here enough, on one dive we saw 8 Giant Sea Turtles and on another we spotted 3 Reef Sharks. If you don't have your scuba diving license then consider taking it at Koh Tao, below.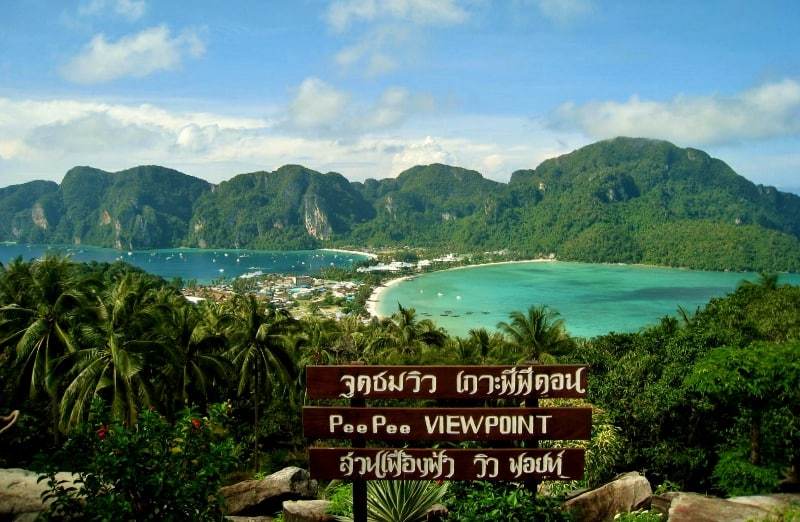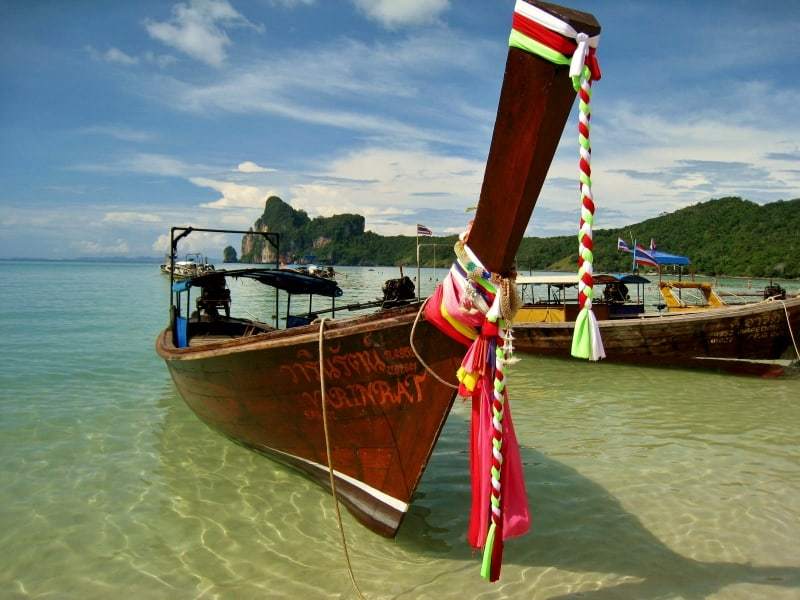 Koh Tao
Throughout my travels I'd been told Koh Tao was the place to get your Open Water Diving Certification. Personally I didn't particularly like Koh Samui and Ko Pha Ngan was incredibly busy during Full Moon Party. I'd love to go back and experience the island properly.
There are plenty of dive schools to choose from and I don't think there's a great deal of difference between them. Expect to pay around 10-11,000 baht (Approx £240 – £270) and try to get as much thrown in as possible in terms of food and accommodation. There is always room for bartering in Thailand! The course lasts around 3 days and includes some of the best dive sites in Thailand. And once you've qualified you'll be able to dive any where in the world.
I haven't even started with the Koh Tao sunsets…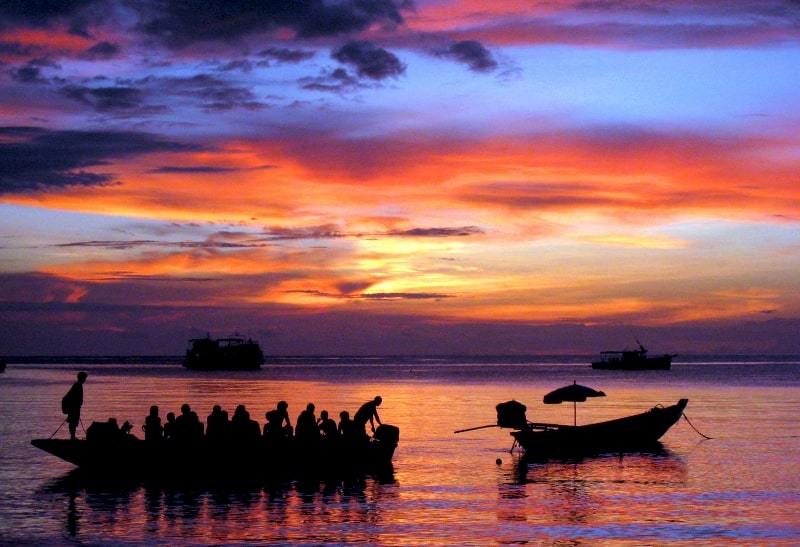 Travelling to Thailand
For all of the latest updates regarding CoronaVirus and the requirements to visit Thailand, make sure you head to the Covid-19 Travel information on the Fanclub Thailand website. At the time of writing, Thailand plans to remove the quarantine period for Phuket on 1st July for international travellers! Residents here will be prioritised for the vaccine and other areas should follow suit as early as October. Please check the link above for further requirements.
What was your favourite island in Thailand? I'd love to hear about your experiences in the comments section below. Thanks for reading.
This article was supported by Fan Club Thailand but as always, the opinions and photos in the article are all my own.