At this point in our trip I'd spent 5 months away from chilly England and it was the first time in a while that I'd seen a proper morning frost on the ground. It was a drastic change from the humidity of Singapore and the warmer climates of the North Island of New Zealand. However thanks to the unimaginable view from our cabin of crisp blue skies and snowy mountains I quickly forgot about how cold my toes were, and was excited for Ice-climbing the Franz Josef Glacier!
When we arrived at the tour centre we were kitted out impeccably with special boots, warm socks, talons and waterproofs before getting on to a bus which took us 4 or 5 kilometres to the glacier car park. Even though it was a chilly day all the hiking and walking does leave you warm, so if you're like me then wear shorts!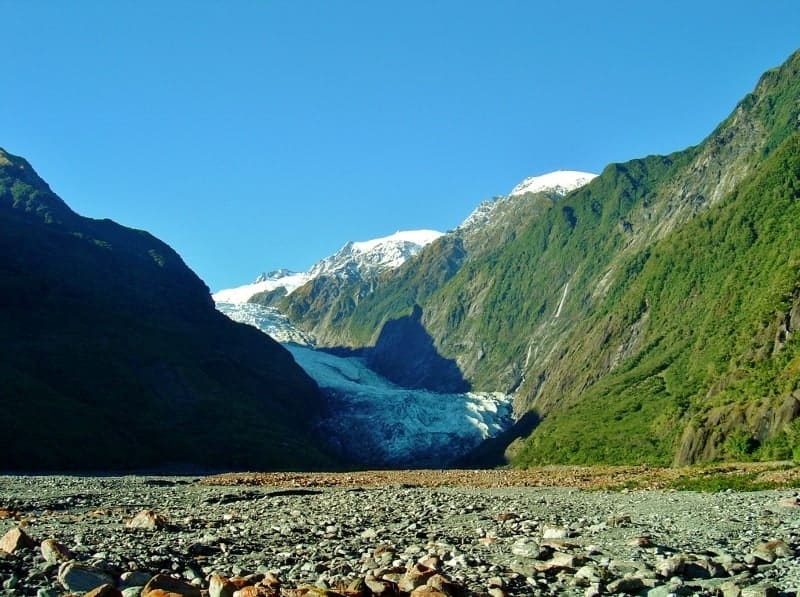 History of Franz Josef
Known for being one of the few glaciers that reaches rainforest at its end, Franz Josef Glacier makes an incredible photo. Two such drastic climates meeting will even make amateurs photos look good, so take advantage of the view that needs truly needs #nofilter – I can't stand that phrase! The glacier has been ever changing in its direction, yet mostly advancing up until 2008 when it suddenly hit a rapid retreating phase, however most hope this is temporary.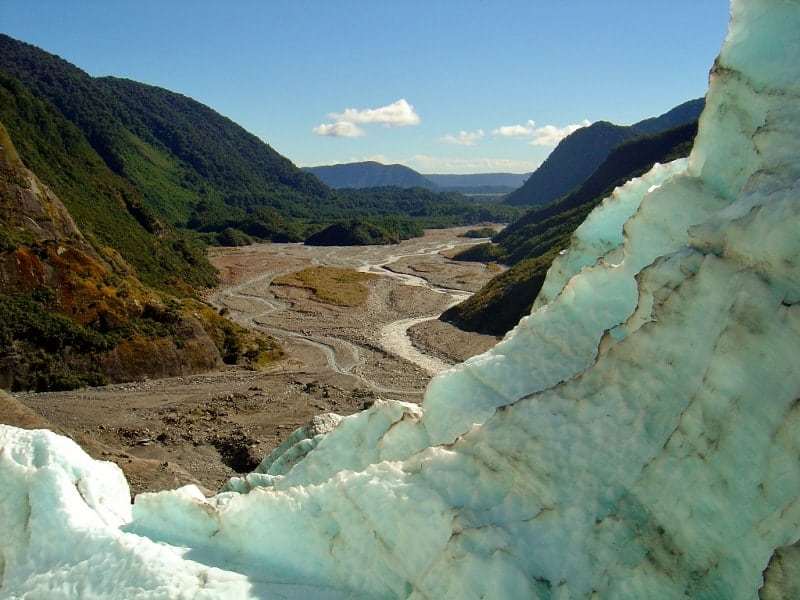 We got off of the bus, looking in awe the huge glacier ahead. It looked like it was a few hundred yards away; I was shocked to find it was a 45 minute walk to the foot of it. The walk there felt like an adventure in itself, stumbling past large lumps of heavy ice blocks and watching the cold glacial river rush past. How could it be so deceptive?! This optical illusion baffled us all as we walked forever to reach a glacier that is also running away from us, retreating at around two inches a day.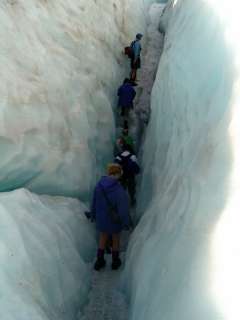 We slowly got nearer to the looming glacier wall, wandering quite how we were meant to get up this thing. It wasn't until we were right at the foot that I saw some small steps carved into the ice, only a few, just to get us started. It's not easy walking normally with the weight of the ice-chain boots they equip you with let alone trudging your way up the face of this beautiful monster. Not to forget the hot, steamy sun gleaming across the ice, it felt more like a Caribbean Island climate, it was hot – you get the point.
I was amazed to see how dirty the ice was at first, clogged with dust and soot over time. Yet the difference the higher we got was evident, crystal clean packed ice, so white it's almost blue in daylight. There were times when I had to steady myself, feeling slightly sick as I crept past a deep, dark crevice; seemingly too easy for someone to quietly slip down into what looks like a bottomless pit.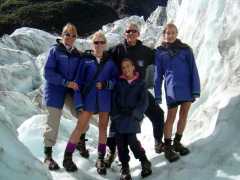 I never thought I would become so attached to my pickaxe. It was heavy and I looked a little ridiculous in my little shorts and big over-sized ice boots. Did I care? Not at all! We took lunch at the peak of our climb and I struggled to find a safe spot, never mind comfortable, but again an easy sacrifice for the outstanding natural beauty in front of us. We were literally on top of the world. Easily the best lunch spot I've been at in my life so far. No question.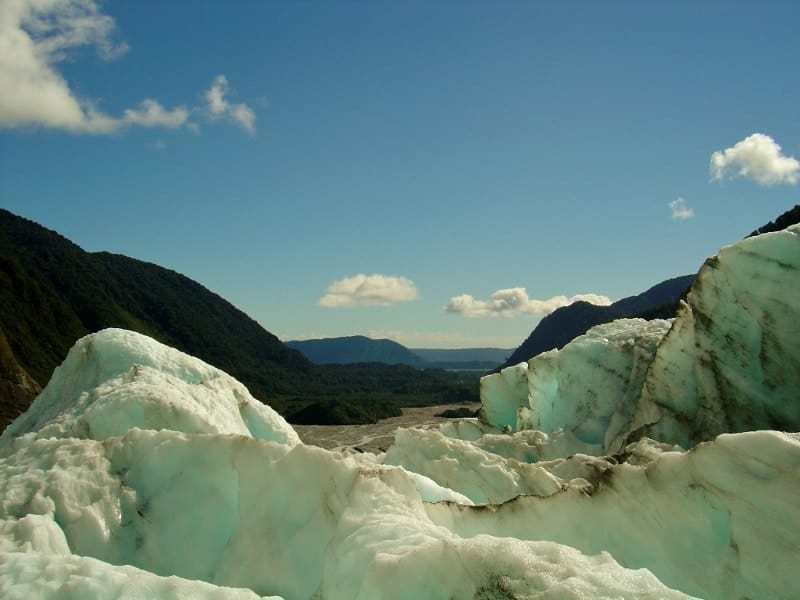 It really was an exhilarating trip not just up there but also back down, imagine going on a stair-master backwards, for about an hour. Let's just say you'll feel it the next day. You also are constantly on edge trying not to slip and slide down a blue-iced crevice in your tired but adrenaline fuelled state.
The teams were fantastic, and an essential part of any glacier tour. It is unsafe to do it alone and unfortunately precedent shows that people get extremely injured or even die trying to scale such a form on their own. Besides, the knowledge you gain from the locals, such as our guide Peter, is invaluable. To finish off a fantastic day we headed slightly northwards towards Greymouth and stopped at a roadside café, 'The Bushman Centre' in the middle of nowhere. A large model sandfly adorning its front entrance (slightly freaky), but boasting some of New Zealand's finest Possum Pies. You can't miss it!
Want to see more of New Zealand? Check out 10 things you MUST DO in New Zealand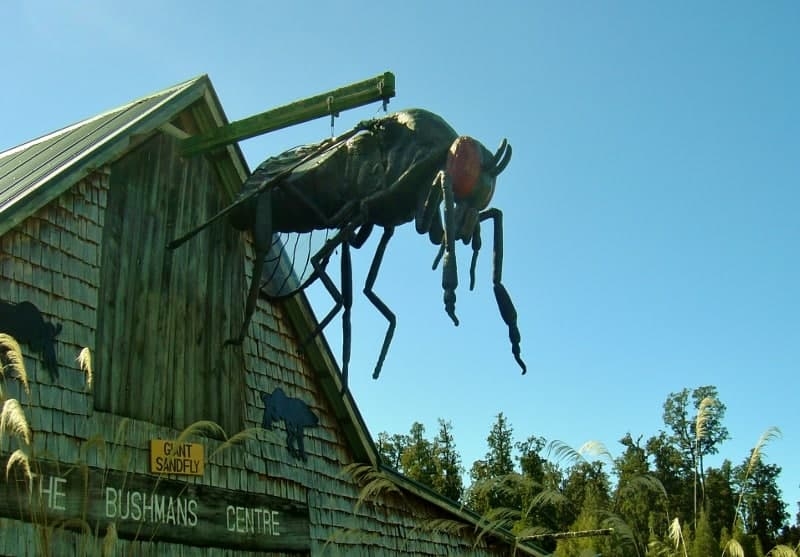 Please take a look at Miss Barlow's website and follow her brilliant travel and lifestyle blog. You can also find her on Facebook, Twitter, Instagram and Pinterest.
Miss Barlow has recently written her Top 5 bloggers of 2015.