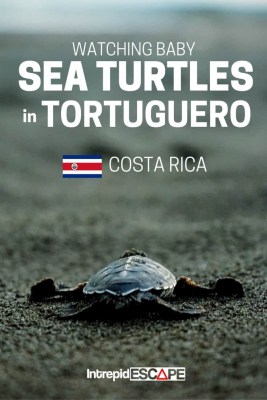 I was ridiculously excited about my first trip to Costa Rica, it's a destination that's been high on my hit list for a long time, and watching Sea Turtles hatch and make their way to the ocean is on my bucket list! So as soon as I got the itinerary, like a kid I made sure this was on there, and sure enough we spent two amazing nights watching Sea Turtles in Tortuguero National Park.
For an unknown reason Giant Sea Turtles migrate to Tortuguero (translated to 'Region of Turtles') National Park to lay their eggs year on year. As a result, the area is completely protected, which means you can only visit with a registered guide. There's a 22 mile stretch of beach where the magic happens, and it's surrounded by numerous canals, low-lying wetlands and tropical rainforests. Making this a wildlife enthusiast's wet dream!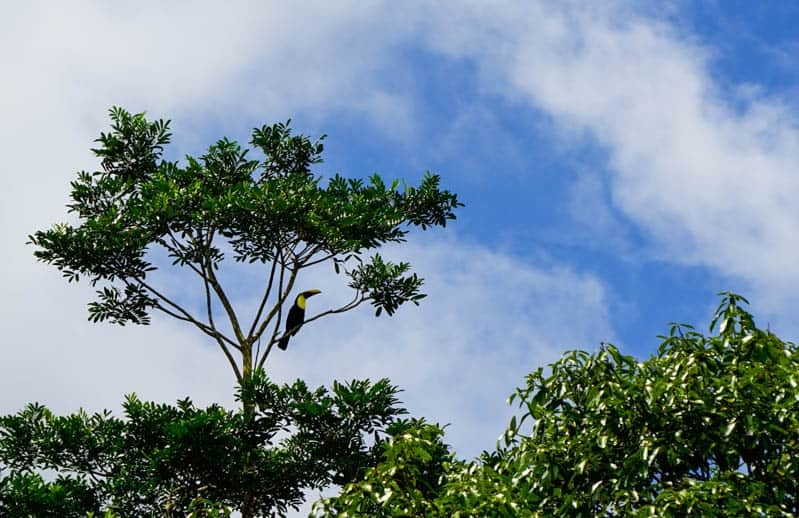 The first encounter we had was to watch the females lay their eggs. I have no photos, as it's forbidden to take photos and disturb them. You'll follow a guide with a red light to the beach where they're laying their eggs and burying them. It's an amazing sight watching nature so close up. We saw 4 in total, including one who made it's way up the beach only to change her mind and head back. It felt like a real shame, but apparently very normal. Females can lay around 100 eggs at a time. This is where this amazing moment happened…
Unforgettable moments
We crossed the lake to the dock, and had a 10 minute walk to the beach. The rest of the boat (around 25-30 people) got off and quickly followed their guide. Our guide stopped us to talk, to explain what was happening next and what the plan was. As we stood there I felt something crawl over my foot. It was only a baby sea turtle!! It was a long way from the beach, where it should be. We aren't meant to see these guys yet, not until the morning. This one had gone the wrong way after hatching, but incredibly made it as far as us, avoiding all of the predators along the way, and more impressively the people getting off the boat! Of all the sea turtles that actually make it to the ocean, it's estimated that from here only 1/1000 survive, so that's how important every one of these little buggers are. Our guide took it down to the beach, I feel like Terry (Terri if it's a female) is the one in a thousand that will make it, just call me the turtle whisperer.
Wildlife Video
[su_youtube url="https://youtu.be/__cZoYvP0Ag " width="300″ height="200″]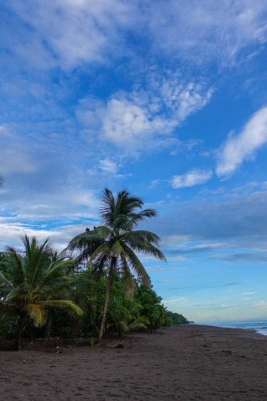 The next morning, we were up at 4:30am to try and watch the baby Sea Turtles hatching and making their way into the ocean. It's the end of the season, which runs from July to October, so it wasn't guaranteed. But luckily for us we saw a few. Even once we arrived around 5:15, we'd missed a lot, and it really hit me just how many predators they have. With vultures circling, we sadly saw a couple in the mouths of birds. They really do have the odds stacked against them! It's emotional stuff. Regardless, plenty do make it to the ocean, and the work they do at Torgtuguero National Park is vital in ensuring that continues long into the future. Please take some time to visit the Sea Turtle Conservancy and see how you can volunteer.
Regardless of the odds, watching baby Sea Turtles hatch and crawl their way to the sea is mind-blowing, and should be on every traveller or wildlife enthusiasts bucket list. It was a truly emotional experience, every stick or even a footprint is like a mountain to a newly born Sea Turtle, but it doesn't stop them. A strong natural instinct, and a desire to survive tells them to get to the ocean, where hopefully they will flourish and reproduce for years to come.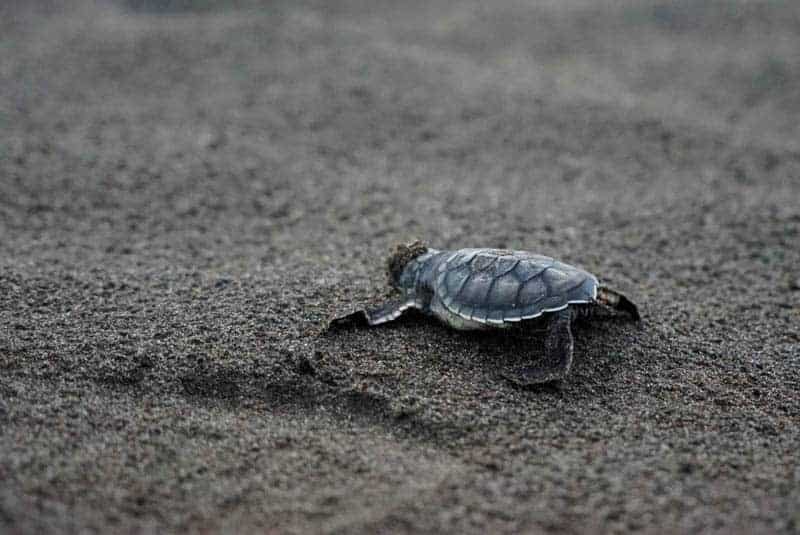 Where to stay
Tortuguero is a little limited, and many tour agencies offer 2 or 3 day visits. We stayed at Pachira Lodge, and it was fantastic. Most resorts are across the water from the beach, but due to a strong push for Eco Tourism, they must ensure each guest visits Tortuguero village to support the local community. This way the local community supports tourism and the Sea Turtle Conservation project.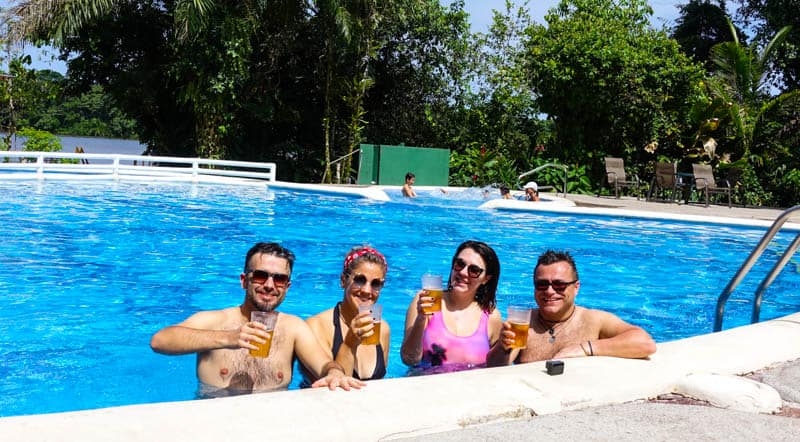 Getting there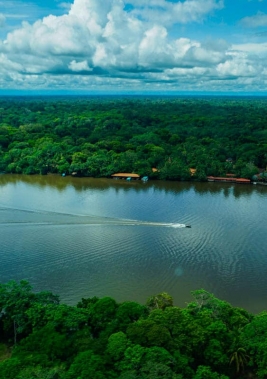 I flew to Costa Rica as a guest of Visit Costa Rica and British Airways. Earlier this year British Airways launched a nonstop direct service between Gatwick and Costa Rica's San José airport that operate three times a week. Prices start from £496 return in World Traveller, £868 in World Traveller Plus and £1,696 in Club World including all taxes and charges. To book, visit ba.com/costarica or call +44344 493 0787.
All of the content, opinions and photography are my own, and I have not been paid for any part of this trip or article. Please take time to visit Visit Costa Rica and British Airways websites to support me on more adventures like this one!
There were other Travel Bloggers on this trip, please take time to read The Best Beach to see Turtles in Costa Rica, by Global Help Swap.
Share me…
Support Intrepid Escape by adding this article using the photos below to Pinterest, Twitter or Facebook. For you to read later and share with your friends. Have you been to Tortuguero National Park, Costa Rica? What would be top of your wildlife list? I'd love to hear from you in the comments below. Thanks for reading and happy travels!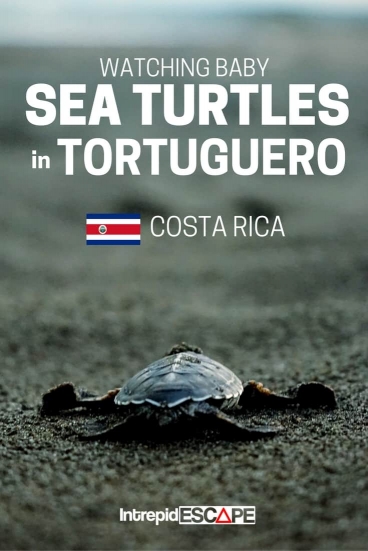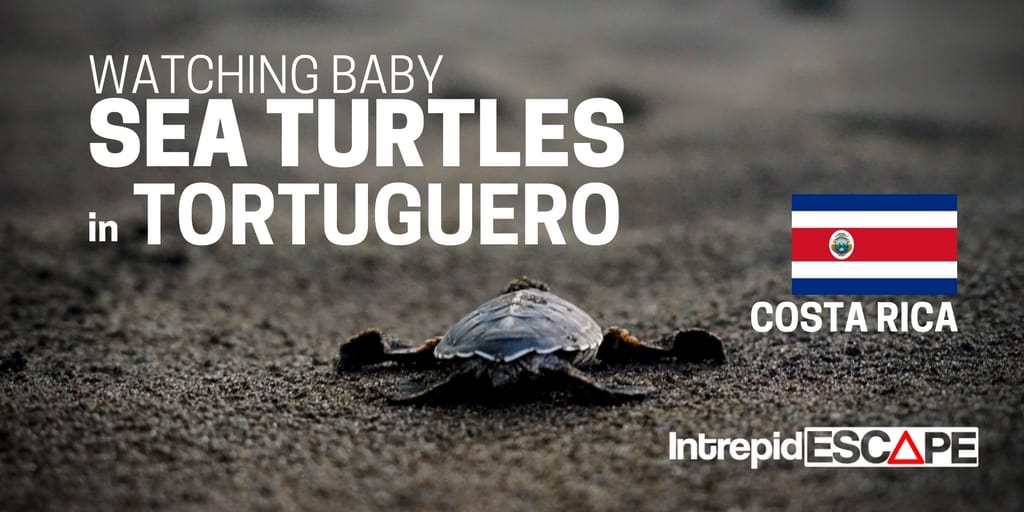 More Costa Rica
[su_youtube url="https://youtu.be/Hxa67OkdxiQ " width="300″ height="200″]