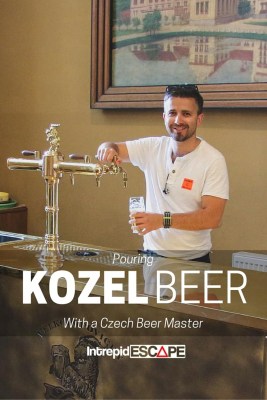 When ever I visit somewhere new, it's always on my list to sample the local beer and check out the craft beer scene. So visiting Prague with My Travelove is a beer-drinkers dream! In 2011 Czech Republic was the 15th largest producer of beer which isn't bad considering the size of the country. It's always interesting to take a tour of a local brewery, and in Czech Replublic they don't get much bigger then Kozel, it's origins can be traced back to the 14th Century so it's rich in history and local to Prague in Velké Popovice.
The Kozel History
Kozel has been brewed in Velké Popovice since 1874, it was bought in 1870 by successful industrialist Baron Ringhoffer, who modernised it's operations. The first beer under Ringhoffer was produced in 1874. He started brewing a black beer which he called Kozel (meaning Goat), and a passing French painter, who was impressed by the local hospitality created the Goat emblem which has remained every since. The brewery had many struggles, in particular during World War I and World War II, after which the brewery was divided in 1945. It could have meant the end of Kozel but every employee of Kozel was dedicated to maintaining it's quality. Then in 1991 the brewery became independent and has since gone from strength to strength. It's now a popular export to Slovakia, United Kingdom, Scandinavia, Russia, Ukraine and Hungary.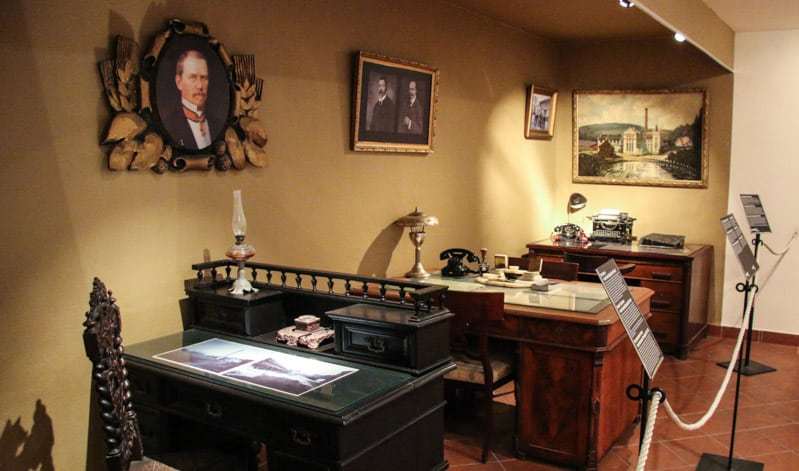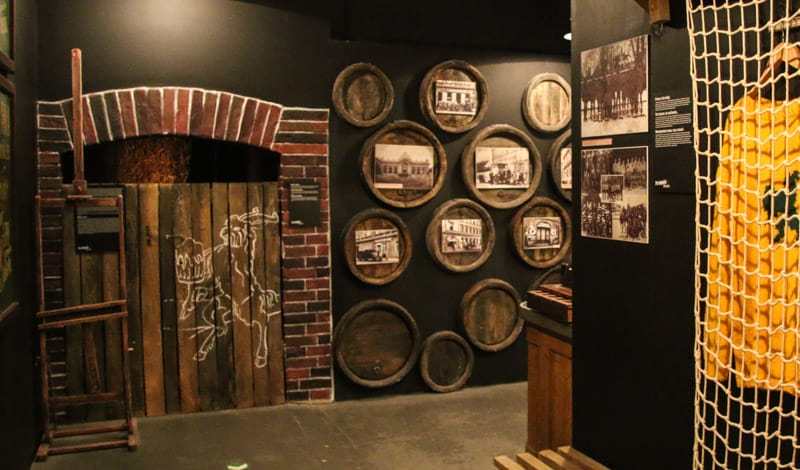 The Kozel Tour
The tour itself starts and finishes in the visitor centre where you can buy a number of souvenirs from t-shirts to pint glasses (I may have both for my bar at home!). Then you'll see the brewhouse where you're talked through each part of the brewing process, including where the hops are sourced, the barley process for each variety of beer, and the fermentation process. There's far more to it than this so if you're interested take a look at the full brewing process. You also get your first sample of the beer in the ice-cold cellar. Next is the packaging hall which will blow your mind, I had no idea what a large-scale operation it was to get the beer into bottles and kegs. Then the fun part, learning to pour beer like the Czech's, and it's all about getting the perfect head! Finally the tour takes you to meet Olda, the Kozel mascot…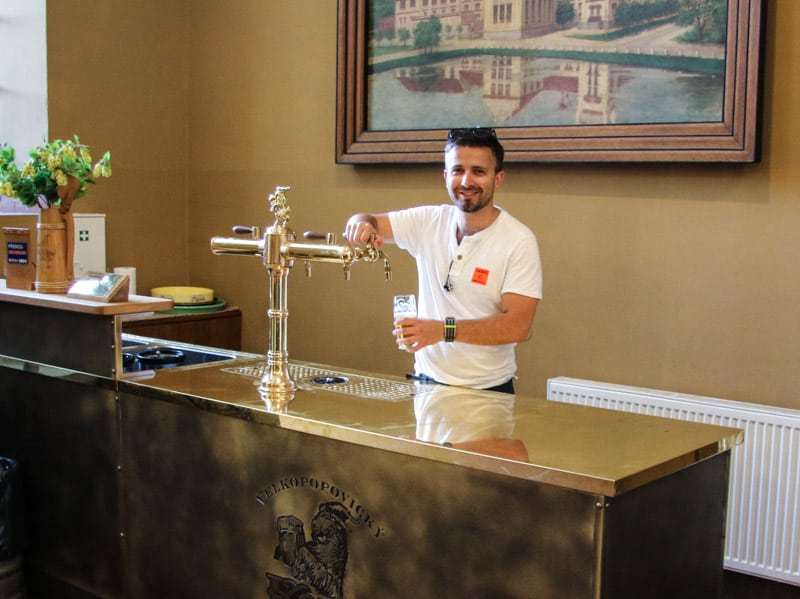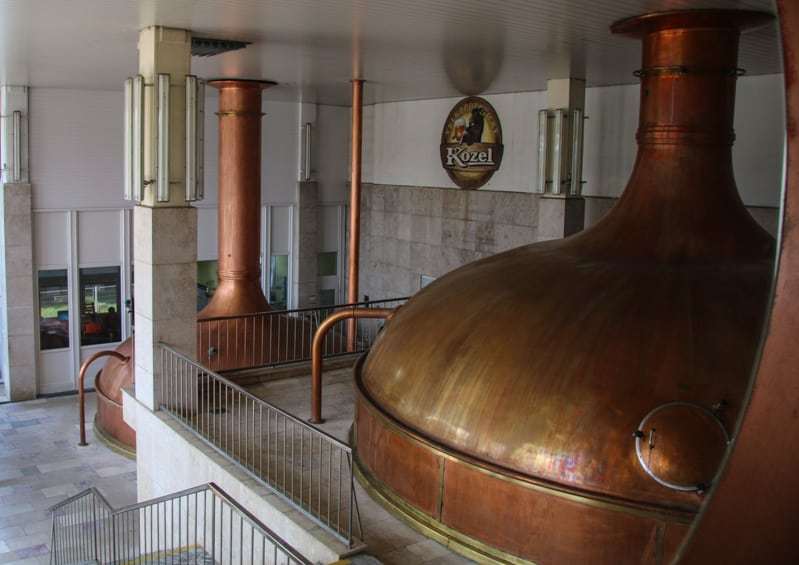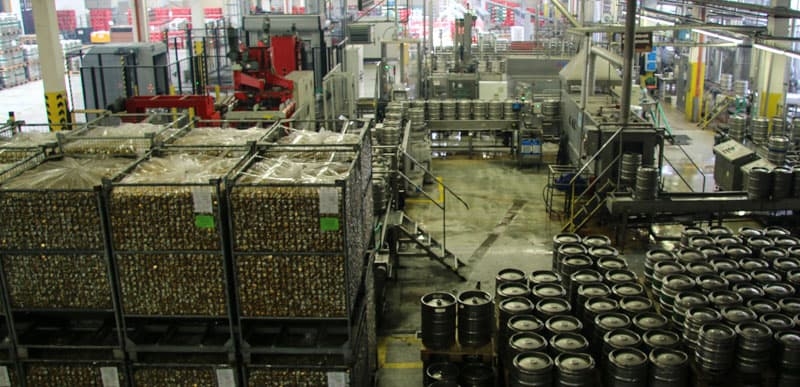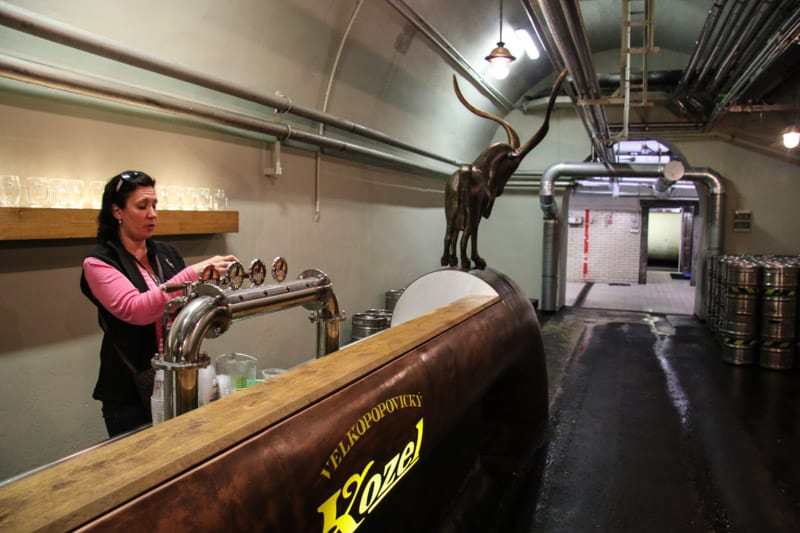 Interested in things to do in Prague? Take a look at Prague Weekender
The Kozel Goat
What? Yes Kozel has an actual mascot goat called Olda, as previously mentioned Kozel directly translates to goat, and since the 1930's there has been a physical mascot. Since then Olda has remained a fascinating attraction for visitors of the brewery, although not necessarily the exact same goat.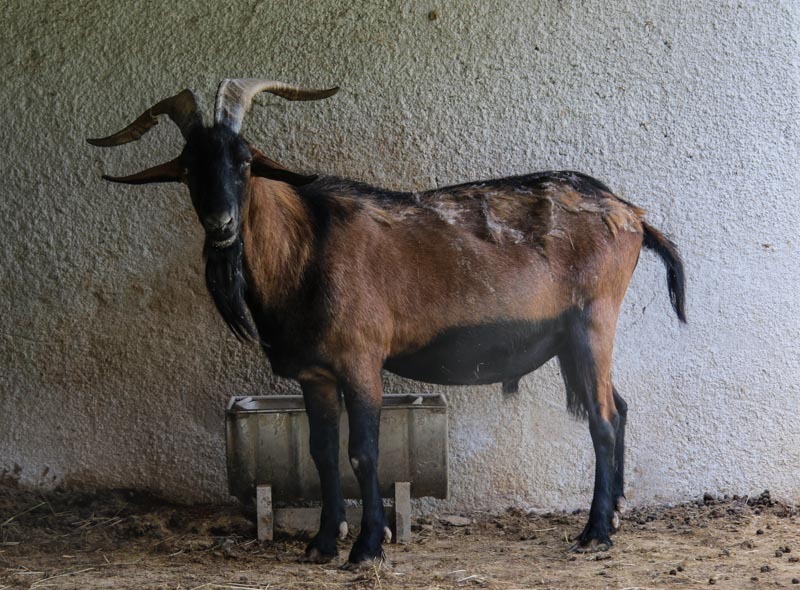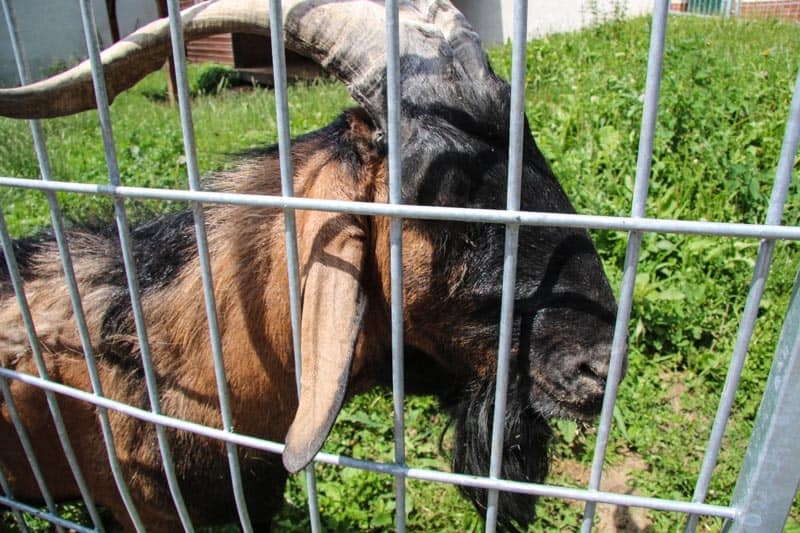 Getting there
Velké Popovice is located 27km outside of Prague, if there's a large group it might be easiest to get a taxi (Approx CZK 700), however if there are one or two of you why not get there like a local on the metro and bus. It's not the most straight forward of journeys but once you've arrived you feel a sense of achievement. You'll also see some real local Czech countryside. You could also take the metro red line (C) to Opatov and call a taxi from there, avoiding the traffic.
Like a local – Take the Metro C red line to Opatov, then take bus 363 from Opatov (CZK 35) it runs every hour and takes approximately 50 minutes.
Hiking – There is also a short 2km hike to Radimovice if you have time, which takes you through some typical Czech fields and meadows. Lookout for the Yellow hiking route.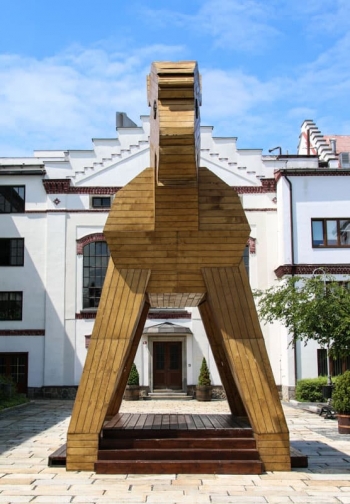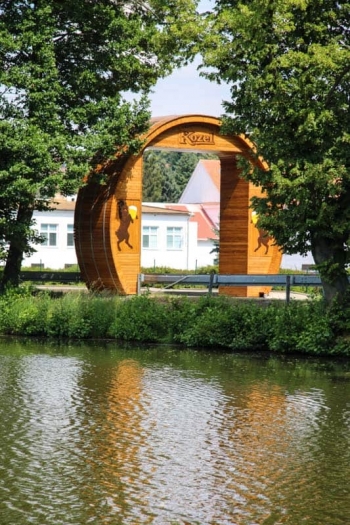 Find Kozel – How much do you like your Kozel? I was impressed to find Kozel has it's own Pub finder App! Which locates the nearest pub or bar to you that serves Kozel, perfect for any fan of this beer, why don't all breweries have this?
Interested in things to do in Prague? Take a look at Prague Weekender
I flew to Prague as a guest of My Travelove, and the majority of the itinerary was complimentary. However all of the content, opinions and photography are my own, and I have not been paid for any part of this trip or article.