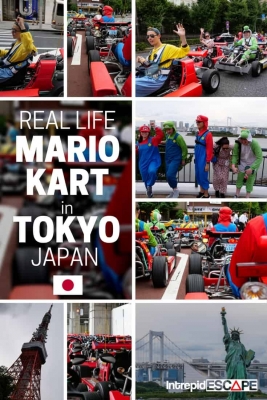 Yes! You read that correctly. If you haven't already seen the videos on social media, you can dress up as Super Mario Kart characters (or super heroes) and drive (legally) around the streets of Tokyo, taking in lots of the sights and getting an adrenaline rush whilst you're at it! I was in Tokyo recently, and wrote Tokyo Weekender: Tips for Exploring Tokyo. And of course, the Mario Kart 'Maricar' experience was one of my top suggestions of things to do. It was so good, I decided to dedicate an article to it, and make a video too.
What you need to know
Is it legal? Yes! The karts must meet safety regulations and have number plates like a normal car, however they cannot go on expressways or highways, and are limited to 60km/hour.
Can anyone do it? If you have a driving licence valid in Japan, yes. This often means obtaining an International Driving Licence, or a Japanese translation of your licence. For British readers, you can get this from your local Post Office so make sure you plan ahead and get this done, once you have one it's valid for one year. This currently cost £5.50. For more information check out the Maricar website.
Is it safe? Well I'll let you be the judge of that. However Maricar is "fully compliant with local governing laws in Japan" and the "company safety regulations exceeds the safety requirements from the police", so all good I'd say. But bear in mind I spent 10 years Go-Karting competitively, so in my opinion it's fine but I wouldn't fancy a collision with another vehicle, as who do you think would come off worse, a car or a go-kart?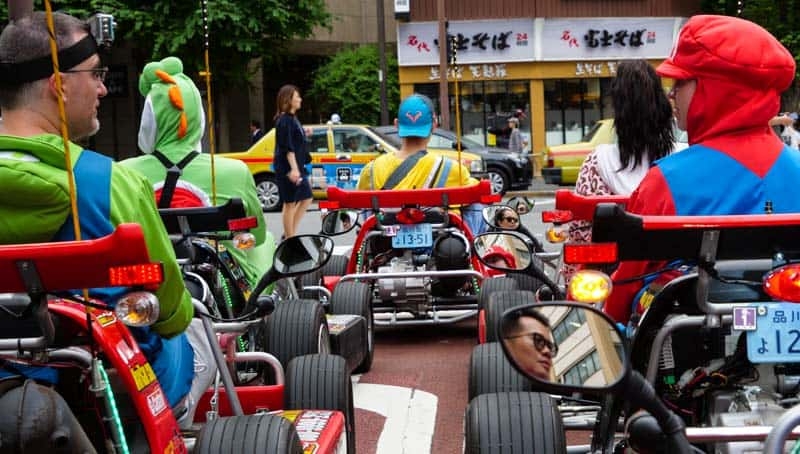 The Options
There are many options available to you, firstly decide which Maricar Shop is closest to you, or offers the best tours, as there 7 currently in Tokyo! I've linked to the Akihabara shop in this article as that is where I went. From there you may have one or more tour options, from one hour to three. The price can range anywhere from ¥6000 (approx. £39/$54) to ¥10,000 (£65/$90). You will have several extra options such as hiring a Bluetooth speaker, action camera or even LED shoes! However, the costume rental and helmet (which is optional) is included in the price. You can also choose if you want a day or night tour, personally I think this tour is better in daylight hours.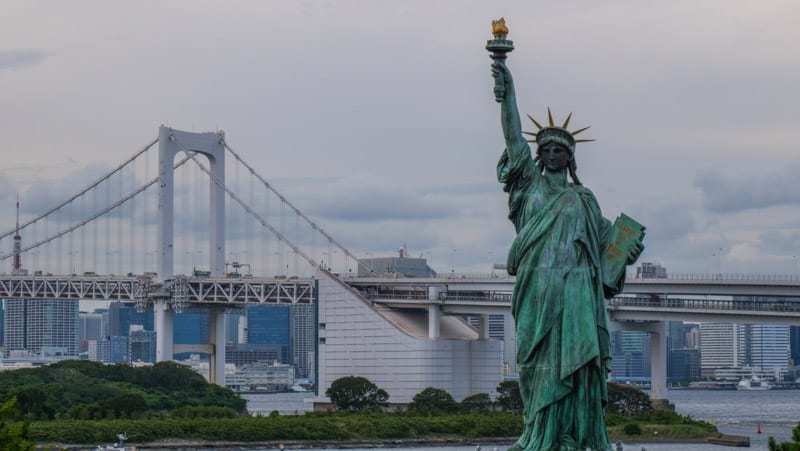 Fancy Dress
Once you've signed up, you can choose your fancy dress from a whole rack of costumes. Now of course the Super Mario characters are the ONLY way to go, however there are also many other superheroes to choose from, especially for those of you that have a childhood fantasy to live out. There is even the option to purchase an outfit if you're keen!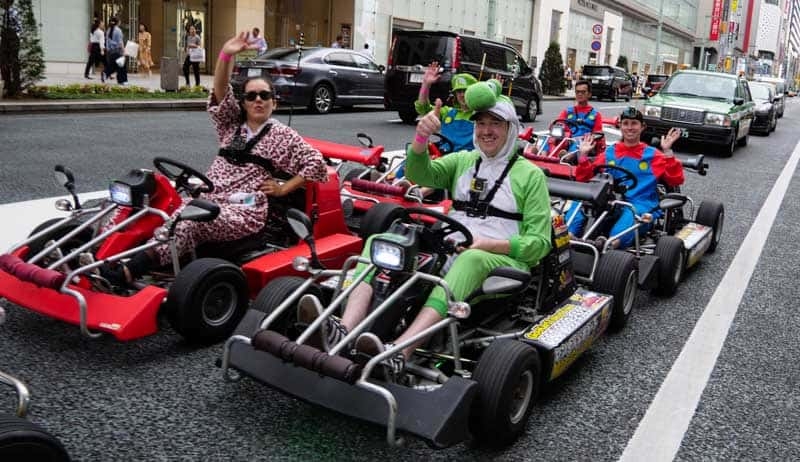 Why should I do it?
This is truly a one-off experience, where else in the world can you drive Go-Karts around city streets? More may spring up following the success of Maricar, but this is the first. I really recommend it as a cool way to see Tokyo, you do feel like a celebrity doing it and the tourists love waving and taking photos of you. Please note, I am not affiliated or being paid in any way by Maricar to say this, it's just my opinion.
For more information about Tokyo, such as where to stay or how to get around, please check out Tokyo Weekender: Tips for Exploring Tokyo.
Getting there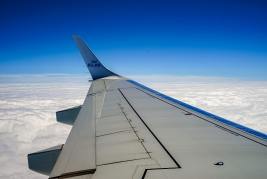 KLM UK flies to Tokyo, using Amsterdam as a hub (why not stopover here too?). Going via Amsterdam allows you to fly from 17 UK based airports, rather than only travelling from Manchester or London. I flew from Southampton, which is hugely convenient for me as my local airport. The changeover in Schiphol is smooth and straightforward, KLM will inform you which gate (sometimes from the arrival plane) your connecting flight will depart from, and you won't need to collect and check in your luggage again.
For more travel inspiration, take a look at the KLM Hub, a collection of photos and videos from talented travel bloggers.
I flew to Tokyo as a guest of KLM UK. My flights to Tokyo were complementary, but return flights from the UK start at £406, including taxes. All of the content, opinions and photography are my own. Please take time to visit KLM UK's websites to support me on more adventures like this one!
Share Me
Sharing this article with your family and friends on Facebook, Pinterest or Twitter really helps keep Intrepid Escape going, thank you!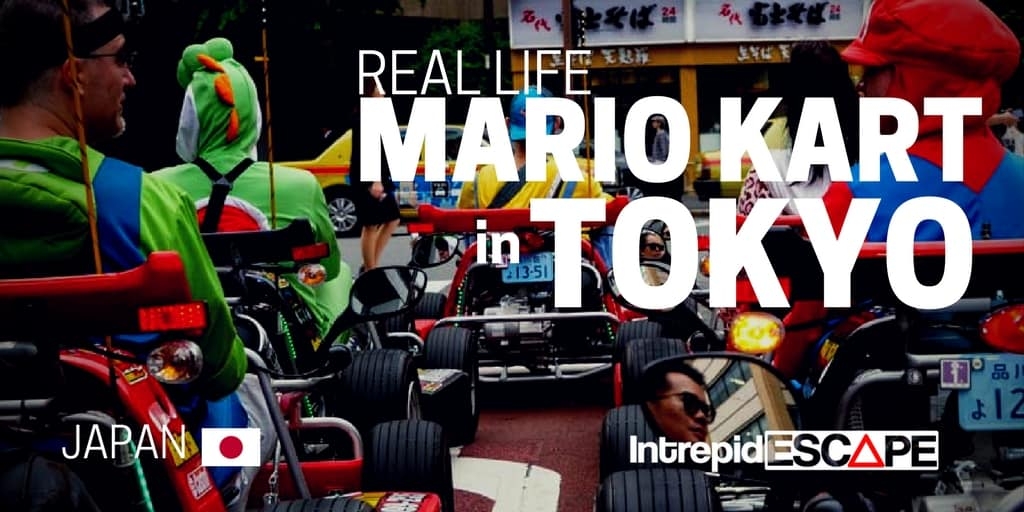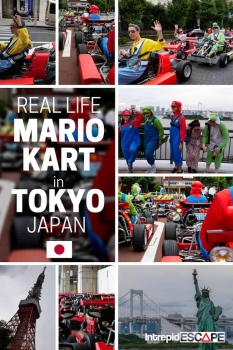 Have you been to Tokyo? Did you try Maricar? Tag me in your photos on Instagram, or I'd love to hear about it in the comments below 🙂