Tag Archives:
Fundy Trail

Let's start with a big statement; I absolutely love Canada. I just feel at home...
3 Comments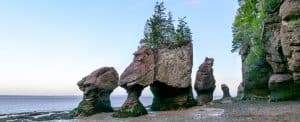 For me exploring a new destination is all about outdoor adventure. Like many people it...

In my recent article about New Brunswick and the Bay of Fundy, I put together...
26 Comments