Riga must be one of my all-time favourite cities in Europe. There are so many things to do in Riga, and each time I visit I discover something new.
From the city's historic monuments and endless museums to its bustling nightlife and fantastic eateries, Riga has something for everyone. Not to mention its quaint historic centre is a UNESCO World Heritage Site.
Thanks to the city's fantastic location, there are plenty of awesome day trip opportunities as well. If you have the time, Kuldīga, Jūrmala, and Sigulda are great options!
I always like to judge a city by two things, my first impression and whether I'd like to live there. Riga passes both, and I don't think I'd get bored exploring this city.
In this guide, I'm going to take you through the best things to do in Riga, Latvia. I've also included some of my top tips when it comes to accommodation, bars, and restaurants.
Frequently Asked Questions about Visiting Riga, Latvia
Is Riga Worth Visiting?
Full of jaw-dropping architecture, fantastic museums, and charming eateries, Riga is certainly a city worth visiting, especially, as it offers a great nightlife scene too.
As Riga is one of the lesser-visited cities in Europe, you'll also get away from the crowds that frequent the more popular European cities. Always a huge bonus.
How Many Days in Riga is Enough?
Although small, there's a lot to see in Riga, so I'd recommend spending at least 2-3 days here. If you're looking to do day trips out of the city, then preferably longer (at least 4-5 days).
In all honesty, I could have spent a week here exploring all that Riga has to offer.
Is Riga Cheap or Expensive?
Compared to other European cities, Riga is very affordable. Here, you can get fantastic deals on accommodation, cheap booze, and budget-friendly (yet delicious) food.
Of course, your trip can be as inexpensive or costly as you'd like, as there are plenty of things to do in Latvia's capital city. In my opinion, you could get by on €50-60 per day.
How to Get Around Riga?
You can easily get around Riga walking, as the city is very much walkable. However, if you plan to visit many things to do in Riga, then I recommend joining the Hop On Hop Off Bus.
When signing up for this bus trip, you will not only have a better understanding of the city with the audio guide but also have transportation for the whole day, making your trip much more enjoyable.
Plus, it's very cheap! Check it out here below:
When is the Best Time to Visit Riga?
Between late spring and summer is considered the best time to visit Riga. During this time, temperatures are pleasant, with plenty of sunshine. Just be prepared for some rainfall.
Although the winter months can encounter temperatures in the minus, Riga offers a fantastic Christmas market, making this another great time to visit.
Best Tours in Riga, Latvia
The Best Things to do in Riga
Visit Riga Old Town
The historic centre of Riga is a UNESCO World Heritage Site. Also known as Vecrīga, this area dates back to the 1200s, so has plenty of history and landmarks.
Although you can get superb views of the Old Town from across the river, there are plenty of places to explore within as well.
The Three Brothers
In my opinion, visiting the Three Brothers is one of the best things to do in Riga. It's a complex made up of three different houses and the architecture is striking.
These houses were built between the 15th and 17th centuries, all at different times. Today, the Latvian Museum of Architecture is found here.
St. Peter's Church
One of my favourite things to do in Riga was admire the epic city views from the top of St. Peter's Church. You can use the elevator to reach the sightseeing platforms.
The original church dates back to 1209, although only a few walls and pillars remain. The basilica you see today is from the 15th century.
Dome Square
I loved exploring Dome Square, which is the biggest square in Riga's Old Town. It's considered the heart of the city and is surrounded by several key monuments. This includes Riga Cathedral and Riga Bourse House.
Sometimes the Christmas markets are even held here, along with other events throughout the year.
Black Magic
I made sure to visit Black Magic during my time in the Old Town. It had been recommended to me and I can safely say that it didn't disappoint.
Here, you can try Riga Black Balsam, a traditional Latvian liqueur. There are also plenty of confectionaries (including chocolates) filled with this tasty liquor, which you can try for yourself.
Livu Square
Another great spot to visit in the Old Town is Livu Square. This actually used to be where the Riga River was located, but today it's a great place to take in Riga's beauty.
While here, see if you can spot the black cat which is located on top of the Cat House (don't worry it's not real). See if you can find out the interesting story about how it used to face the other way (or watch my video to find out!).
Last but not least, to make the most of your time in Riga, I highly recommend joining a walking tour in the old town, definitely the best experience here!
Explore the Museums in Riga
National History Museum of Latvia
Founded in 1896, the National History Museum of Latvia will take you through the history of the country. It's home to over a million items, so I'd highly recommend this place!
There are several permanent exhibitions to explore, but the 'Ancient History of Latvia' is certainly a highlight. It's a great place to wander around and take everything in.
Museum of the History of Riga and Navigation
I spent a couple of days exploring this amazing city, and the Museum of the History of Riga and Navigation is a must-visit. It's the oldest museum in the Baltics and one of the oldest in Europe.
Home to over 500,000 items and made up of three branches, you won't want to rush your time here.
Latvian War Museum
The Latvian War Museum is another highlight of Riga. It's one of the largest museums in Latvia and is known for its thought-provoking exhibitions. Not to mention, it's found in the quirky Powder Tower.
There are over 25,000 items in total at this museum, and these consist of photographs, documents, weapons, and uniforms among others.
Riga Motor Museum
The Riga Motor Museum is a popular attraction for sure and I can see why. Since 1989, this place has attracted endless travellers thanks to its huge collection of vintage vehicles.
If you're a car enthusiast then you won't find another place like this in the Baltics. Allow at least an hour for your visit.
Latvian National Museum of Art
If you're an artsy person then I'd recommend heading to the Latvian National Museum of Art. Here, you'll find a fantastic permanent exhibition that focuses on the country's art between the 19th and 20th centuries.
The museum has been recently modernised, and you'll get a clear understanding of the different styles on display.
Art Museum Riga Bourse
Finally, there's the Art Museum Riga Bourse, another great recommendation that was given to me. It's home to the largest collection of foreign art in the Baltics, so there's a lot to see.
There are six floors at this museum, and it's best to check which temporary exhibitions are on during your visit.
The Riga Art Nouveau Centre
The Riga Art Nouveau Centre will take you through the history of Art Nouveau. It's housed in a 20th-century apartment, which used to be home to the famous architect, Konstantīns Pēkšēns.
There are plenty of rooms to visit including the kitchen, drawing room, dining room, and cabinet, where you'll get to see endless authentic pieces.
Join a Sightseeing Tour By Bike
While roaming around Riga walking is very nice, for all the adventurers out there like myself, taking the bike and exploring Riga in a unique way is the real deal.
That's right, on this tour, you'll get to see the city from a different perspective and with an experienced guide that know everything about Riga's history, and I'm sure you'll love the stories!
You'll get to see the National Library, Riga Cathedral, Victory Park, and so many more spots. That being said, it easily sells out during the peak season, so I recommend booking immediately to secure your spot.
Bastion Hill
I find exploring on foot is the best way to appreciate a city, and Riga is one of the most walkable cities in Europe. So go for a wander around Bastion Hill. You can walk along its narrow paths, appreciate the stone garden, and admire the city views.
During the summer, you can take a riverboat along the canal, or make your way to the Freedom Monument. It's said Bastion Hill separates the Old Town from the new Riga.
The Freedom Monument
Since 1935, the Freedom Monument has symbolised the independence of Latvia, so has huge significance in the city's history.
At over 42 metres (137 feet) high, this monument certainly stands out. Especially, as it's made up of over 50 different sculptures.
Riga Nativity of Christ Orthodox Cathedral
This is Riga's largest orthodox church so it's quite the sight. It was opened back in 1884, so has withstood two world wars and the Soviet era – quite the feat!
The architecture is neo-Byzantine style and the church is home to a collection of valuable items, such as the 'Three Iconostasis' painting.
Ķīpsala
Ķīpsala is a charming island located in Riga. I spent a couple of hours here just wandering around, but there's also a beach where you can relax, and then cool off in the River Daugava.
From Ķīpsala, you'll want to take in the epic city views, as well as the charming wooden buildings.
National Library of Latvia
Seeing the immense number of books at the National Library of Latvia is enough to convince anyone to visit, but the architecture is also really impressive.
While here, take a look at the Latvian] Dainu skapis. It's a file cabinet which holds thousands of Latvian folk verses. Cultural and social events are also held here.
Riga Central Market
If you're unsure of where to visit, don't miss out on Riga Central Market. I could have spent hours here, trying all the unique foods, as there are endless options to choose from.
Riga Central Market is one of the largest (and most-visited) marketplaces in Europe so has a lot to offer. Just make sure you bring cash.
If wandering around the market on your own isn't your thing, then a great way to explore is to sign up for the Culture and Food Tasting Tour, which includes a stop at the Central Market. And let me tell you, you're definitely in for a treat!
Street art in Riga
Riga is home to plenty of fantastic murals, although my favourite has to be 'Saule. Pērkons. Daugava'. It's the largest mural in the Baltics and was created by two famous graffiti artists; Kiwie and Rudens Stencil.
Other great murals include 'The Tale of Riga', '20 Ls', 'The Red One', and 'Together We Are Strong'.
Latvian National Opera
The Latvian National Opera has been around since 1923 and it's a great place to appreciate the city's culture and arts scene.
If you're visiting between September to May, an average of six performances are staged at this venue. I'd suggest checking to see if any are on during your visit – you won't regret it.
Kayaking at Sunset
During my time in Riga, I spent an evening kayaking down the river, where I got to admire the most epic sunset.
This has to be the most relaxing way to appreciate Latvia's capital, and you've got two options; you can either head out on a tour or hire a kayak. I definitely preferred the latter.
Ķemeri National Park
Lastly, I highly recommend taking a trip out to Ķemeri National Park. I did this during my visit, and getting to explore the boggy landscapes of this area is one of the best activities on offer from the capital.
This beautiful national park is located under an hour's drive from Riga.
Join a Tour to Sigulda, Turaida, and Gauja National Park
Latvia isn't only about Riga – There's so much more to see and do in the country, and there's no better way to visit than joining a tour to Sigulda, Turaida, and Gauja National Park!
This 5-hour tour will take your to the best places outside Riga, and you'll see Sigulda Manor and Castle, Turaida Castle, and many more sights that I assure you, you'll love.
You'll stop in different towns and do a walking tour in each of them with your guide, who will explain the ins and outs of each and hidden stories that only locals know.
If you have more time available in Riga, then you just can't skip this trip!
Best Places to Eat in Riga
Labietis Brewery
After spending some time at Labiestis Brewery, I can safely say this place is a must-visit. There's a great selection of craft beers to choose from and the décor is really funky.
You'll want to go for the local beers and there are plenty of food options too if you're feeling peckish. In my video I talk more about how they forage for ingredients for their new batches of beer each year, I love this.
Tallinas Kvartāls
Next up is Tallinas Kvartāls, a superb area that I had the pleasure of visiting. You'll find loads of pubs and bars in this part of Riga, so the options are endless.
Tallinas Kvartāls is a community project, where artistic people were allowed usage of disused listed buildings. It brought new life to the area and you really feel the local vibe when you walk around. There is more information in the video above, but this is a must visit in Riga.
Tallinas kvartāla Ezītis miglā
Lastly, I'd suggest checking out Tallinas kvartāla Ezītis Miglā. As well as its quirky décor, this place is known for its delicious food and awesome cocktails.
There's often music playing at night too, and this place is a real hidden gem so you won't experience the crowds compared to other venues in the city.
Nightlife in Riga
Skyline Bar
Admiring the panoramic views from Skyline Bar had to be one of my top experiences in Riga. You can catch the elevator up, and then just take in the city's magic (especially when it's all lit up at night).
While here, you'll want to treat yourself to a signature cocktail (there's even an official one for Riga).
St. Black
If you love live music, then my next suggestion would have to be St. Black. The drinks here are great value for money and there are plenty of them to choose from, including some fantastic cocktails.
There are also some great food options if you want to eat here first, and then grab some drinks afterwards.
The Rock Cafe
Finally, there's the Rock Cafe. This nightclub is the perfect place to visit if you're looking to paint the town red. As well as live music there's karaoke on offer, meaning this place has something for everyone.
Like many of the other bars and pubs in Riga, you can grab food here too if you're feeling peckish.
Where to Stay in Riga
Here are a few hotels in Riga to make the most of your time in town:
This is another of the places where I stayed in Riga. It's a gorgeous hotel with cosy rooms, an on-site restaurant, and spa facilities, which include two saunas and a hot tub.
Just be aware that your stay doesn't include access to the spa unless you book a superior room. This isn't stated clearly enough in my opinion.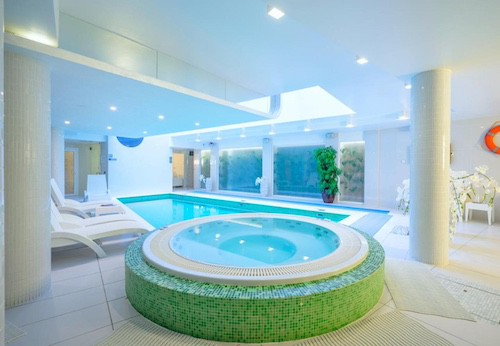 I stayed in two hotels while in Riga, and this was one of them. It's set right in the city's Old Town so is in a great location and you'll be staying in a historic townhouse.
The rooms have been fully renovated this year, so offer a very comfortable stay. A buffet breakfast is also available at this hotel.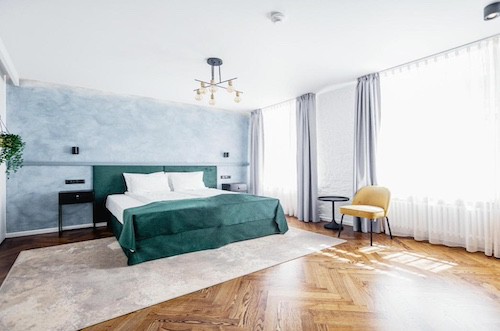 Right in the city centre of Riga, Orange Cat Rooms is a nice place to stay near the Latvian National Opera and countless bars and restaurants.
Also, while it has a shared bathroom, it's clean and comfortable, and that's exactly what you need when traveling on a budget!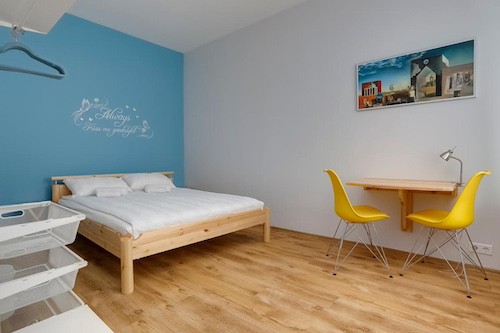 Things to do in Riga – My Final Thoughts
That brings an end to my Latvia trip and all the fantastic things you can do here. It's an underrated city for sure, full of unique attractions, cultural museums, and awesome eateries.
I'll be back time and time again, that's for sure. If you liked this article, check out my Kuldīga travel guide.
This post was in partnership with the Development and Investment agency of Latvia, and may contain affiliate links (at no extra cost to you). As always all thoughts and opinions are my own.