Travelling to Guernsey in 2022 is a fantastic choice especially for those living in the UK. It has great weather, stunning beaches, and superb food. Just a few reasons to visit Guernsey.
I spent 10 days there last year and feel like now is the time people are searching for where to travel in 2022. Therefore, I have put as many reasons to visit Guernsey below, along with a few other frequently asked questions and answers such as When to Visit Guernsey, flying to Guernsey and even Where is Guernsey.
If there is anything unanswered feel free to drop that in the comments below, and if you end up planning your trip let me know.
When to visit Guernsey
The short answer is anytime. Guernsey is open all year round, with plenty of options for things to do at any time. The summers last longer than the UK and Spring and Autumn are warmer. And this means warmer seas too!
If you are a sun worshipper or a family traveller then you will probably be restricted to July and August. But if it were me, I'd consider September. This is also when the Autumn Walking Festival kicks off, a great way to explore the island.
If you are around in October, then also consider the Tennerfest food festival. All the pubs and restaurants get involved, showcasing their best cuisine for £10 a three course meal. It could be a brilliant way to meet some locals and decide where you want to eat later.
And that's just a couple of examples, there are things happening here all year round. Take a look at What's On in Guernsey to see what might tickle your fancy.
Flying to Guernsey from the UK
You can get to Guernsey from a number of UK airports with some flight times as short as 30 minutes.
You can fly with BA from London City and Edinburgh, and with Blue Islands from Southampton. However, Aurigny offers flights from London Gatwick, Manchester, East Midlands, Exeter, Bristol, Birmingham, Leeds Bradford, Dublin and Southampton.
Finally, Loganair flies from Edinburgh, Glasgow, and Newcastle with a short stop at Southampton where you'll fly with Blue Islands their partner.
Taking the Ferry to Guernsey from the UK
On my first trip to Guernsey, I went by car ferry with Condor Ferries so I could take my little camper with me. I always love this choice because I can load the van up with everything I might possibly need.
It was a quick and easy service, you can go from Poole for a shorter crossing, or Portsmouth which takes a little longer.
Where is Guernsey?
Guernsey is one of the 'Islands of Guernsey' in the bay of St Malo, just off the North Coast of France. It is part of the British Isles, but not part of the United Kingdom.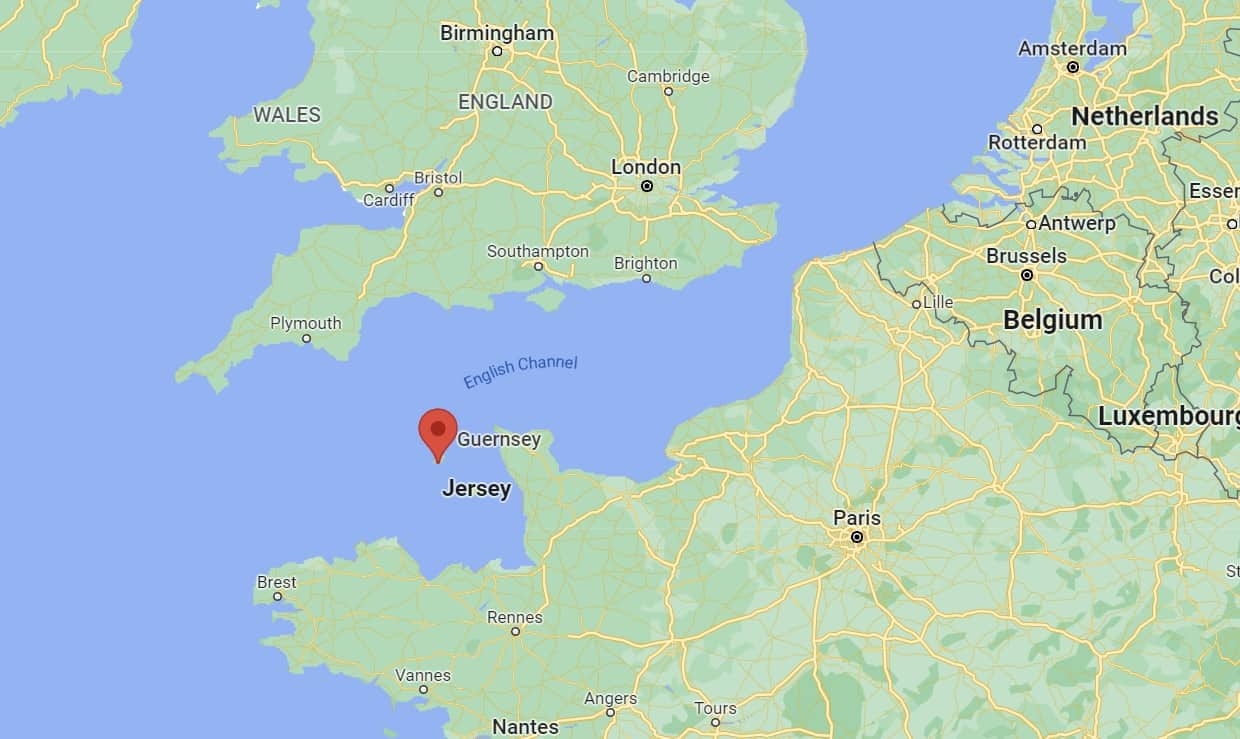 Reasons to visit Guernsey: #1 The Food
This was one that surprised me! There were so many fantastic restaurants and food spots all over the island. From fish and chips at Cobo Bay to sushi in St Peter Port.
My top recommendations are The Hook (St Peter Port), Roc Salt (Chouet Bay) and La Reunion (Cobo Bay). For a bit more detail on the restaurants I visited, have a look at #6 Eat Out in my other article 10 things you Must Do in Guernsey.
Reasons to visit Guernsey: #2 Sustainability
I have been impressed with Guernsey's sustainability pledges since my visit. They organise regular beach cleans and litter picking all around the island, even encouraging locals to pick up litter on walks. Some beach kiosks even offer free ice cream to litter pickers!
The Guernsey Weigh is the islands first zero waste shop, which has been embraced by locals. Shoppers can buy goods in refillable bags and jars, heavily reducing the need for plastic. In addition, Alderney and Sark have milk dispensers to refill your bottles!
Finally, there is a big push to use local produce, supporting the community of Guernsey and reducing transportation costs. You can see great examples of this at their Hedge Veg stalls.
Reasons to visit Guernsey: #3 Short Flights from the UK
As mentioned in earlier under 'Flying to Guernsey', you can get there in as little as 30 minutes! And there are a variety of options available, meaning you shouldn't have to travel far to get to the nearest airport with flights to Guernsey.
Just to put that in perspective, if you get an 8:20am flight from Southampton, you could be on the beach by 10:30 or 11am!
Reasons to visit Guernsey: #4 You can bring your Campervan
As you can take the ferry from Poole or Portsmouth with Condor Ferries, you can bring a camper! Nothing beats packing up everything you need into the back and heading off on holiday.
However please note, wild parking and camping is not allowed in Guernsey and there is a limited number of campers and caravans authorised on to the island.
You must obtain a permit and you may also be asked to show your reservation at one of the four registered campsites upon arrival; these are Fauxquets Valley, La Balloterie, Le Vaugrat and Beaucette Campervans.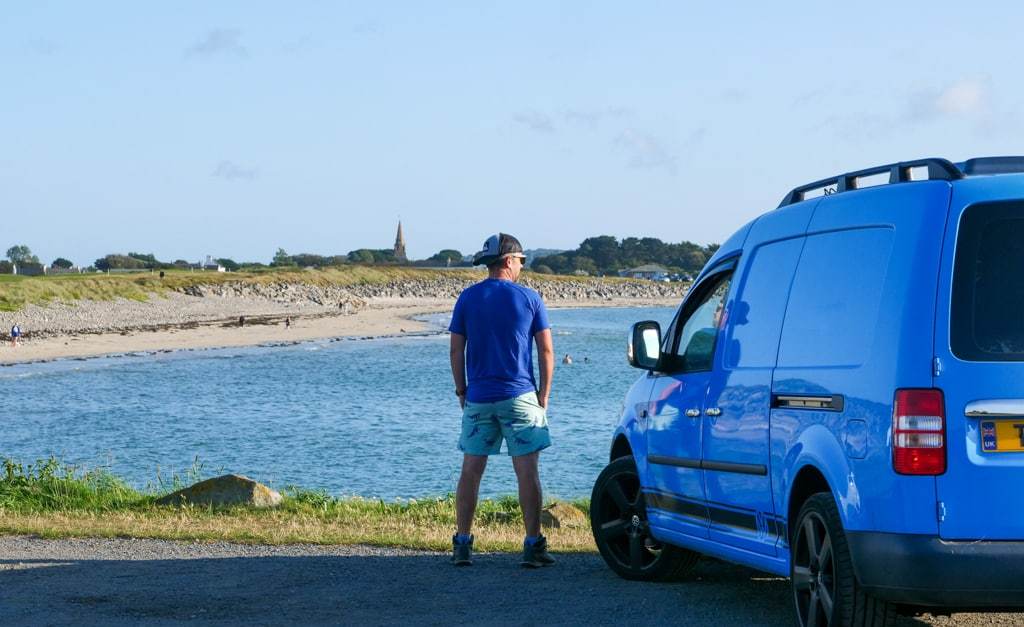 Reasons to visit Guernsey: #5 Beautiful Islands
Visiting the other islands of Guernsey is a must when you're here, especially Herm and Sark (although I am also keen to go to Alderney, which I am yet to visit). You can visit them both on a day trip, stay overnight or even see Herm on a Rib Boat.
Both have completely distinct characteristics and couldn't be more different! Make sure you check out Daytrips from Guernsey for more information about Sark and Herm.
Reasons to visit Guernsey: #6 Wildlife spotting
From Seals to Puffins, there is a lot to see in Guernsey. The showstoppers are the Puffins, which you can spot easily at Puffin Bay in Herm. They are there from March to July. You can also spot them on a boat trip from Sark in a small islet called L'Etac. You may also see Razorbills and Guillemots here.
The Seal colony was equally impressive, they can be found by boat on the surrounding islets of Herm. I saw these on the Rib Boat Tour from St Peter Port.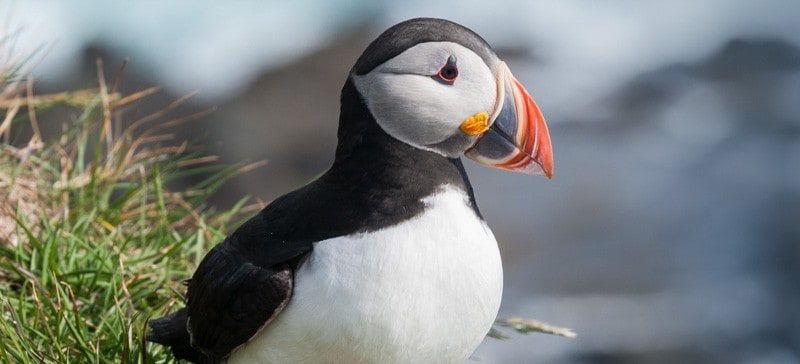 Reasons to visit Guernsey: #7 The History
The history of Guernsey is really fascinating. From the forts dotted around the islands that Guernsey is becoming famous for, to the evidence of prehistoric habitation.
In World War II the island was occupied by German troops, and prior to that most of the children were evacuated to England. Each fort tells a story about its part in this, as many of these were built during World War II to defend the island.
This is just a very tiny part of the history, for those interested I'd recommend taking a tour to further understand it. You'll also find a fantastic slice of history at The Little Chapel, a must visit!
Reasons to visit Guernsey: #8 Stunning Beaches
Let's start with one of the most stunning beaches I've ever seen, Shell Beach in Herm. That's reason to go alone. Along with the countless other beaches and bays in Guernsey.
One of my highlights was lunch and paddle-boarding at Petit Bot Bay, one of the beaches in the South of Guernsey. And something you must do is watch the sunset at Cobo Bay.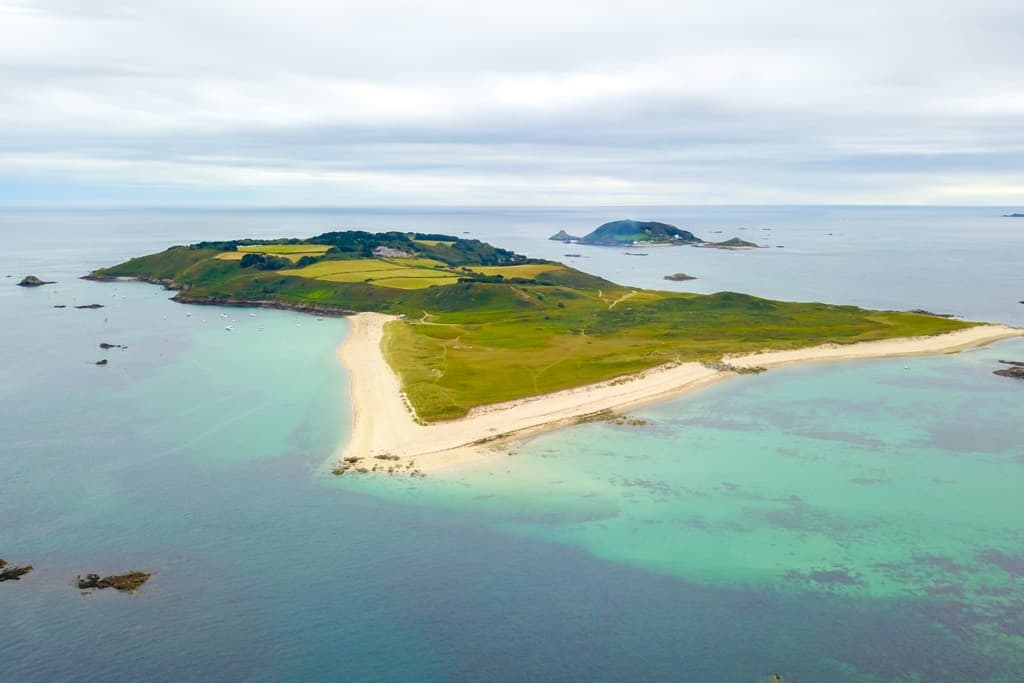 Reasons to visit Guernsey: #9 No Restrictions
As of 17th February 2022, all restrictions to enter Guernsey have now been dropped. This is largely due to the high vaccine uptake on the island, alongside the community acting responsibly. There is also no requirement to complete the Travel Tracker.
They do still strongly request people stay at home should they feel unwell, and positive Covid tests to isolate for 10 days with early release should they become negative again.
Guernsey Travel Guide & Things to do
I hope you've enjoyed reading my reasons to visit Guernsey in 2022. If you have anything you want to suggest, please drop them in the comments below. Happy travels
This article was supported by Visit Guernsey but as always, the opinions and photos in the article are all my own, and I think it's clear to see I loved every minute of my trip!