Athens is fast becoming one of the most accessible cities in Europe, and with the rise of budget airlines its not expensive, either to get there or once you arrive. As a country, Greece has received a lot of bad press for its part in the decline of the Euro and its impact on the recession, but you wouldn't know it, not in Athens. Its still a city deep in history and culture, with a thriving spirit and nightlife ready to rival most capital cities in Europe. And for us Brits, the mainland is somewhat forgotten as a tourist destination, with the majority choosing island destinations such as Crete, Rhodes or Corfu.
If you're a traveller like me, make sure you check out Travel with Curve! A card that combines all of our card into one vis the App. Perfect for adventures!
So if you do decide to break the mould, be original and book your trip to Athens, what is there to do? Where do you go? How do you get the most out of your trip? We came here for one week, and I don't think it was possible to have crammed any more in if we tried, so here's the best things to do in Athens, according to us!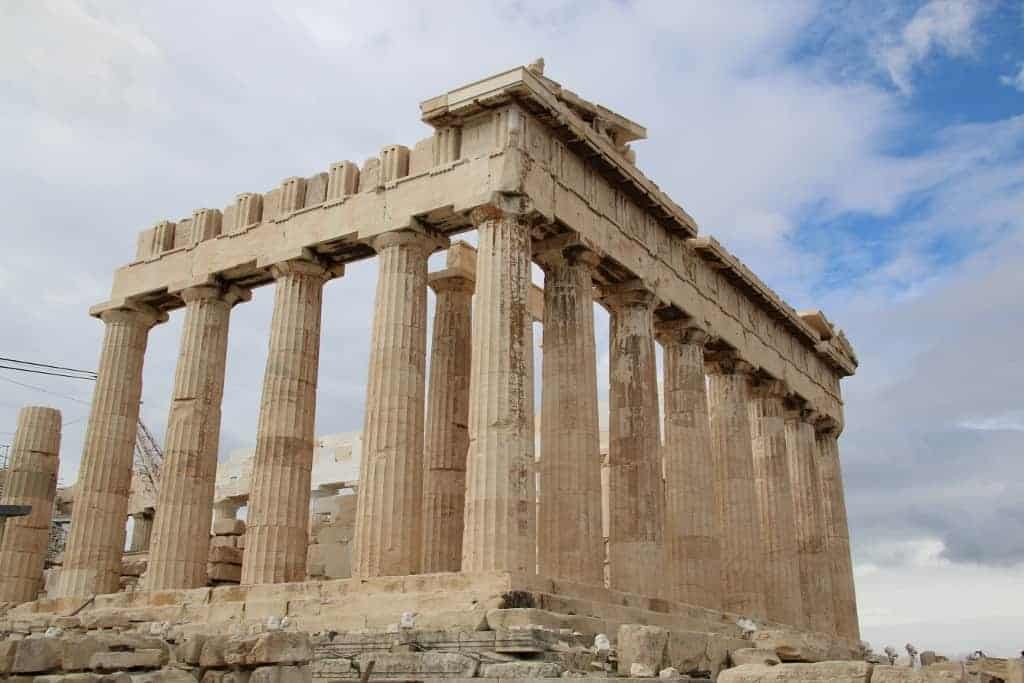 Travel with Curve
So what is a Curve Card? Curve is a card that cleverly combines all of our accounts, including debit cards, credit cards and loyalty cards. And I get to give you a free £5 when you sign up!
Meaning we only carry one Curve Card, but we can spend on any existing card using the App. So it's not an additional bank card. And a great feature is if you put a payment on one card by mistake, you have 90 days to switch it to another!
Some of the benefits of Curve:
The basic card and app are FREE
No need to top it up, because it's connected to existing cards
Free withdrawals at ATMs abroad! On the Classic Card you get £200 a month to withdraw without fees. Curve Black is £400 and Curve Metal £600
Security: You can lock the card on the App and have up to £100,000 of Customer Protection per dispute
Free Worldwide Travel Insurance when you purchase Curve Black or Curve Metal! For as long as you have the card.
Curve Flex (coming soon!): This allows you to split any existing purchase made over the previous year into monthly payments. You can spread transactions into instalments that last either 3, 6, 9 or 12 months at 13% APR. This can free up money for that big trip you've been planning!
Get your FREE £5! Download the App, Verify your card, Make Your First Purchase as small as 1p, and you get £5!!

The Acropolis
Simply the thing to see in Athens, every where you turn you can't miss the mighty Parthenon towering over its Athenians, reminding visitors of Athens' place in history and giving you a serious sense of insignificance. The walk to the top is easier than it looks, and you can access it from any side.
It's one of those rare places where you can't take enough photos, I've only experienced that before at the Opera House in Sydney. You could spend a week on the Acropolis and get lost in the architecture and history of these incredible ancient structures. The most famous, the Parthenon, dedicated to the Goddess Athena, was started in 447 BC and completed in 438 BC. Yes 438… BC!! Just take that in for a second.
Okay it was later destroyed and rebuilt, but still. Its an incredible tribute to the power of Ancient Greece and the Athenian Empire. Be sure to take some time to experience the Acropolis museum on your way down and you'll get brilliant photos of the Temple of Zeus with the Parthenon as your backdrop. Your ticket will also include the famed marketplace of 'Agora', the Monastiraki side of the Acropolis, spanning over a few sites there are many more Ancient wonders to be found.

Mount Lycabettus
Mount Lycabettus, at 277 metres above sea level is the perfect place to get the best view over Athens, and a great sunset spot. There is a funicular railway that will run you to the top, but its not a difficult walk and only took us 30 minutes, why not burn off that gyros wrap and Ouzo from the night before? Once at the top you can enjoy panoramic views of the city, and its only then that you get an idea of its shear size. At the top you'll find a large open air theatre and a restaurant with a great view, although the prices are as steep as the walk up! You can also drive most of the way up and stop in the car park for a moment of romance with your other half.
Enjoy Greek Food
After spending 8 weeks living and working on the Island of Kos 8 years ago, I was particularly excited about the Greek food, since then its always been one of my favourites, and we have very few Greek food restaurants in England. Our first Greek food experience was at an authentic restaurant a short walk from Monastiraki on Mitropoleos street, you'll find mostly locals and some tourists here, its a bustling street full of thriving restaurants, all reasonably priced, and we sampled a few. It was here, eating my favourite dish, an open pork gyros kebab with a tzatziki side and bottle of Mythos, with a Greek duo playing live acoustics beside us, that I thought 'This is Athens'.
Go to a Football match
Nothing captures the spirit of Athenians quiet like the intense rivalry between Olympiakos and Panathinaikos, the two biggest clubs in Athens. Known as the 'derby of eternal enemies'. Its not a match many travellers would get to experience, and reports like Europe's maddest derby? by the BBC paint an unfair picture of the fans. I managed to get tickets for just €50, I sat with Olympiakos fans, felt their passion, and discussed their hatred for their rivals, something I can deeply relate to growing up between Portsmouth and Southampton. There have been problems here in the past, but since away fans were banned from the game 6 years ago, they've seen a lot less problems particularly in terms of hooliganism and fighting off the pitch.
My tip – if you do manage to get tickets to any game, at Olympiakos or Panathinaikos, be sure to ask where the hardcore regular fans sit, often behind one of the goals, as this is where the flares and fireworks are normally set off, so you'll probably want to avoid it.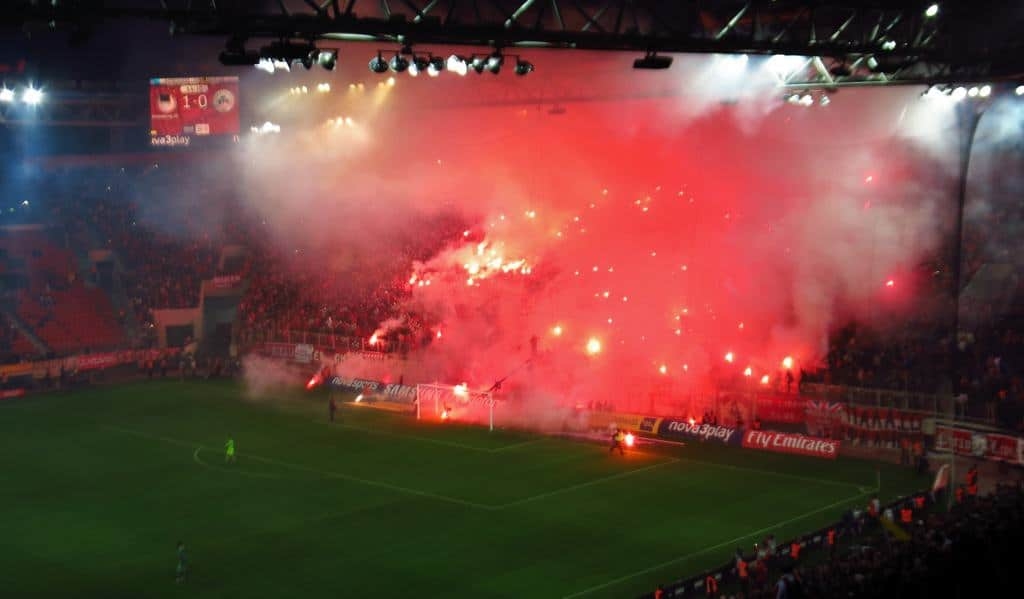 Travel & Accommodation
From the UK, you can fly with Ryanair from London Stansted or Easyjet from London Gatwick, Manchester or Edinburgh. There's a great selection of hotels and hostels in the centre, if you want things on your doorstep try to stay near Monastiraki Square or Syntagma. We chose to use the up-and-coming Air BnB, where we found an apartment out of the centre and near the port of Piraeus. Only 20 minutes away on the metro, it was a cosy little studio apartment for £168 for a week, and although there were a few 'characteristics' of the apartment that weren't ideal, we couldn't complain at the price.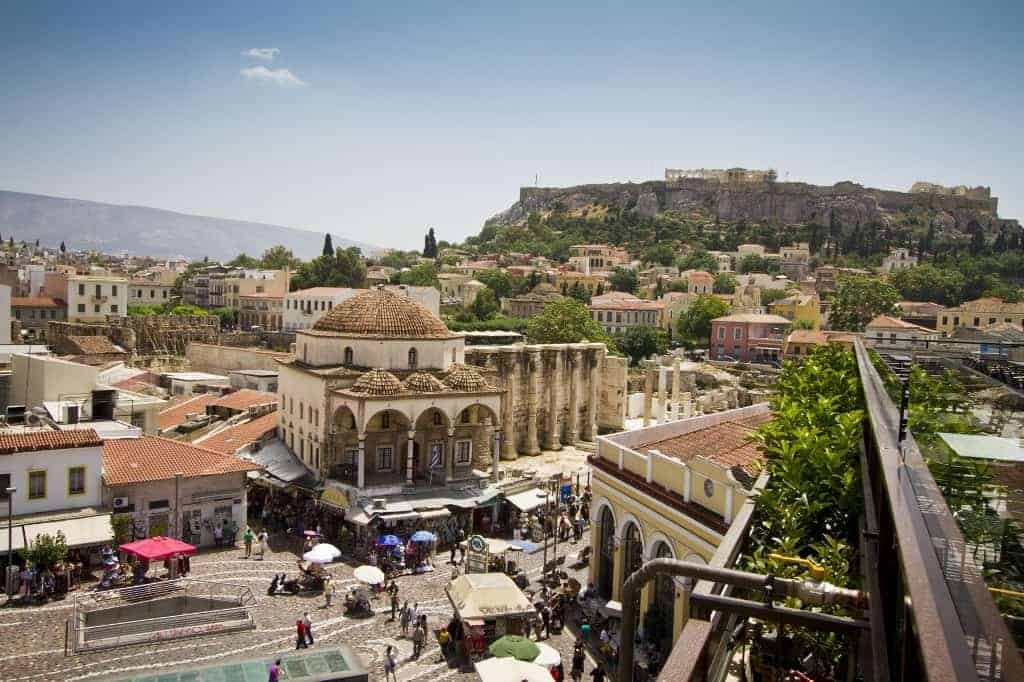 More for the list
Lake Vouliagmeni: a natural spa known for its healing powers, you'll also get a great fish pedicure thrown in for free. Its only 25 minutes outside of the city, and a highly recommended day or afternoon relaxing away from the hustle and bustle. General admission from €9.
Boat trip: from one of the ports in the Piraeus harbour. Our catamaran trip was organised by Incrediblue, an online marketplace for boat rentals. Athens from the sea is a great sight, and what better way to relax than to spend a day at sea sunbathing with a glass of bubbly? It might also take you down to Cape Sounion if the seas are calm…
The Temple of Poseidon at Cape Sounion: possibly the best sunsets in Greece after Santorini. It is an hour away from Athens, but well worth the journey.
The Central Food Market: a 10 minute walk from Monastiraki Station, you'll find fruit, fish, vegetables and meat from all over Greece at a very reasonable price. Or try some of the local spices, cheese and sweets and buy them for your loved ones back home.
The Monastiraki Flea Market: whether you're in the market for vintage clothing, rugs, vinyl or jewellery, you'll find it here. Just be wary of pickpockets who target this busy area of Monastiraki.
Stroll through Anafiotika: take a wonder through this 19th century neighbourhood on the northern side of the Acropolis hill.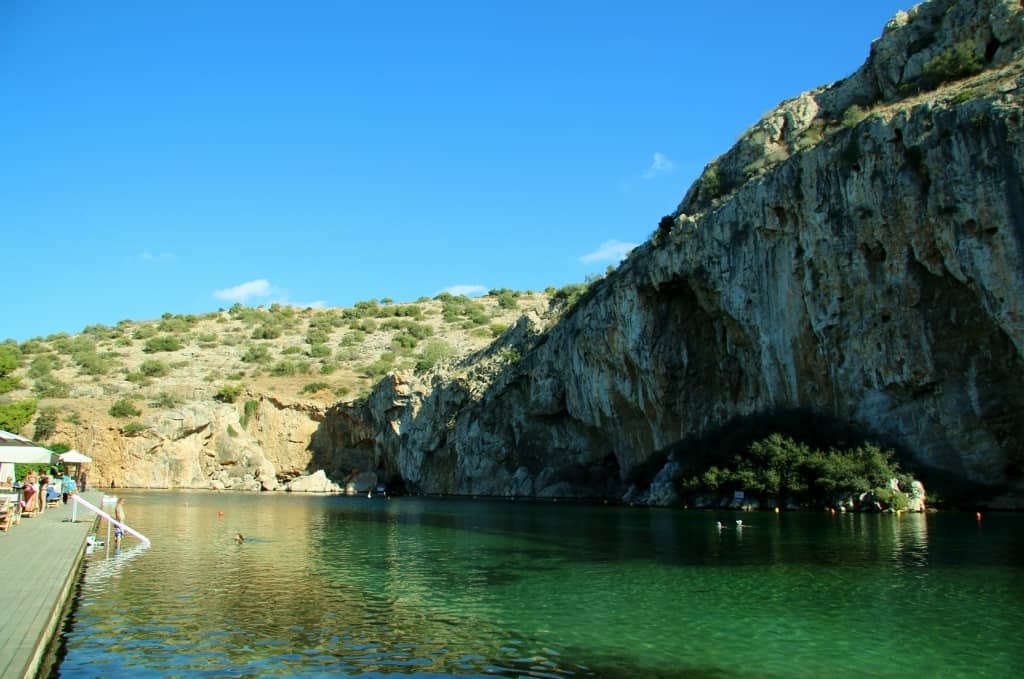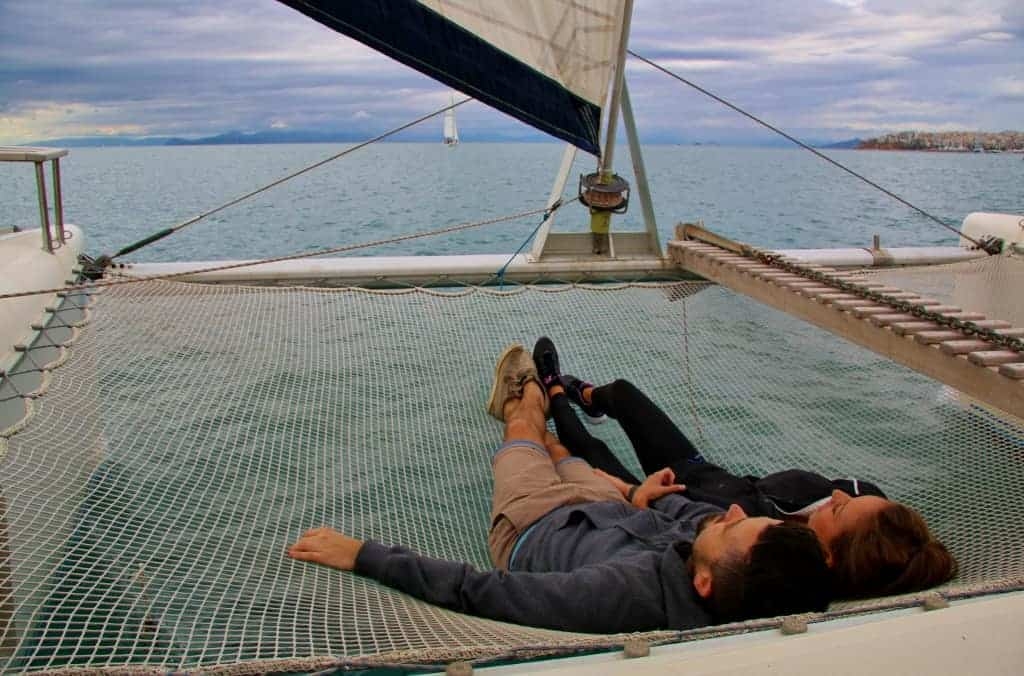 Want more? For more useful resources and websites related to Athens, take a look at the Athens Travel Guide section on Nomadic Notes.
There are many more places that could have made this list, what was your highlight? Did you find any hidden gems? I'd love to hear about them in the comments below, thanks for reading.
Thank you to Curve for sponsoring this article!