There are a handful of places you visit when backpacking through South East Asia that truly surprise you. You stumble across them by accident, and they weren't on your initial itinerary. For me, Langkawi in Malaysia was one of those places. I decided to island hop my way from Thailand to Malaysia due to civil unrest on the Thai mainland, be sure to have a read of my top Islands in Thailand for an idea of the stopovers. I would recommend travelling like this to anyone on a South East Asia tour, the feeling of arriving in a new country by boat beats any airport immigration experience I've ever had! A natural stop after Koh Lanta and Koh Lipe is Langkawi, and when I arrived I knew very little about it.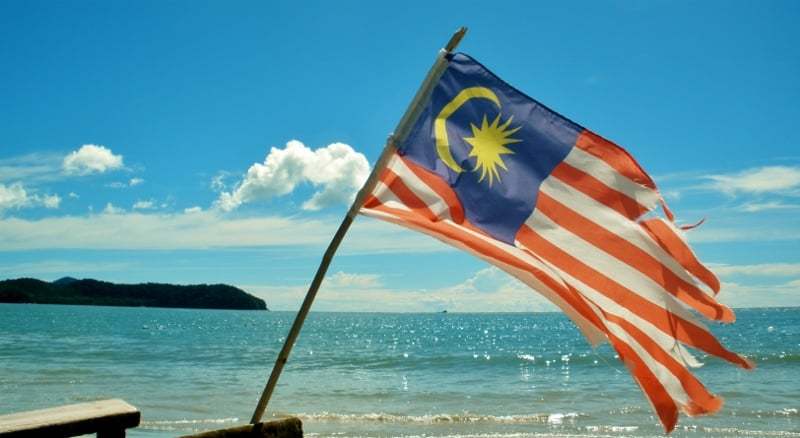 Situated off the North East Coast of Malaysia in the Andaman Sea, Langkawi is a little piece or paradise that caters for travellers and holiday makers alike. To my surprise, the first thing I noticed was the mix of couples, expats, backpackers, families and local holiday-makers all enjoying the main beach. Most of us backpackers head to Pantai Cenang on the East coast, for the incredible white sandy beaches and a mixture of accommodation to suit your budget. It's also the liveliest town on the island, and as I mentioned before has a great balance of visitors.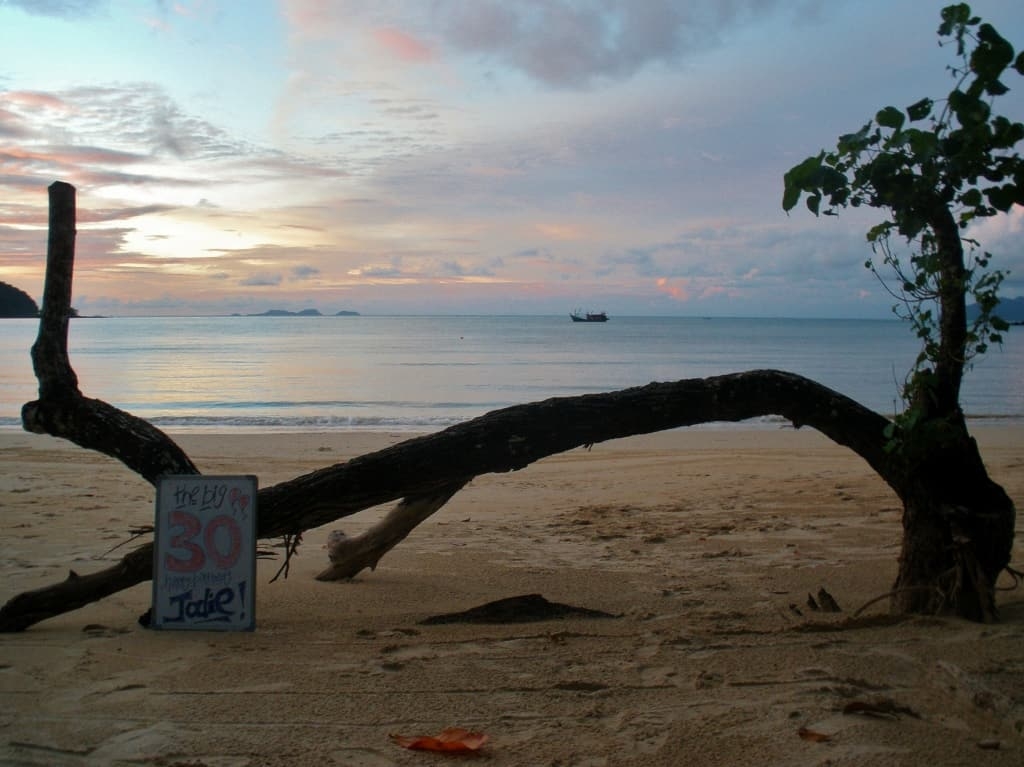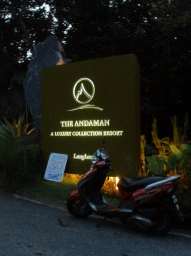 As I've revealed in the Missing a Special Occasion article, I started taking photos of a Happy 30th Birthday board as I was missing my sister's birthday, and it really forced me to go and see more of this stunning island. I'd recommend hiring a scooter and exploring, I happened to do this on a cloudy overcast day, and luckily spent the sunny days on the beach! I have to admit, my time here was a little rushed, and it's on my list to come back to Langkawi as soon as I can as I know there's more this island has to offer. So here's my list of the best bits of Langkawi.
The Pantai Cenang Beach
Although it's popular, the Pantai Cenang beach has something for everyone. As mentioned earlier you get a great mix of tourists here, and with the variety of water sports, perfect white sand, palm trees and beautiful sunsets, it's easy to see why.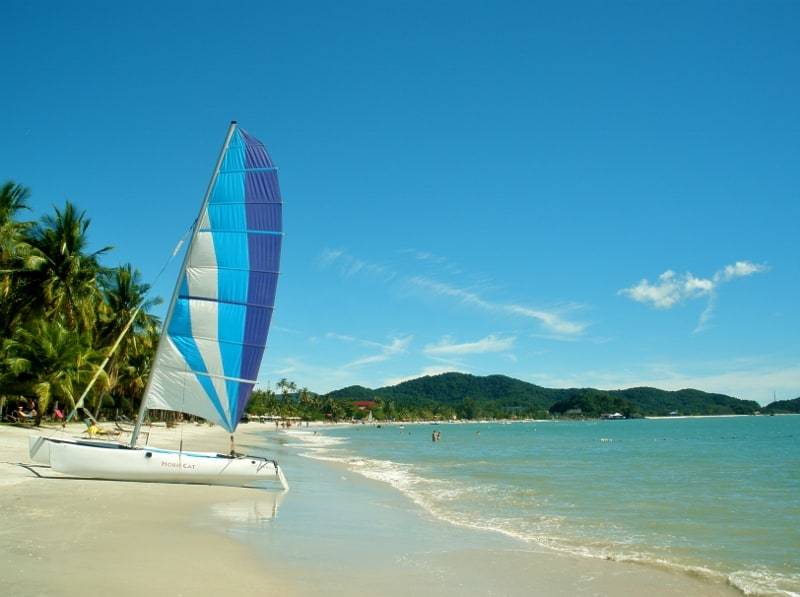 The Langkawi Cable Car & Sky Bridge
The Langkawi Cable Car or Panorama Langkawi has a number of exciting attractions and is a great place to visit for everyone, but especially families. The 'steepest cable car on earth' takes you up to Mount Machinchang and 708 metres above sea level. You can also take a walk along the Sky Bridge for unbeatable views of the surrounding islands, hillside flora, waterfalls and Langkawi's wildlife.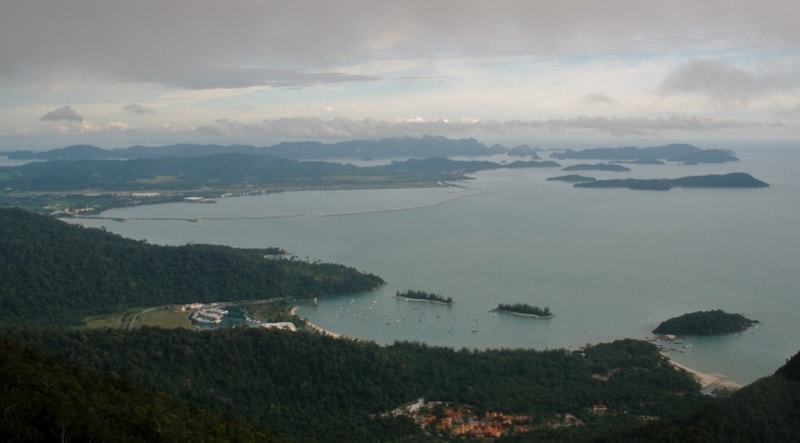 Eagle Square, Dataran Lang
The 12 metre tall Eagle at Dataran Lang has become a well-known landmark in Langkawi and was built as an emblem of the island. According to folklore Langkawi's name comes from two Malay words for 'helang' (eagle) and 'kawi' (reddish brown). You'll find plenty of duty free shopping and coffee shops here so it's a perfect place to relax and watch the boats cruising passed.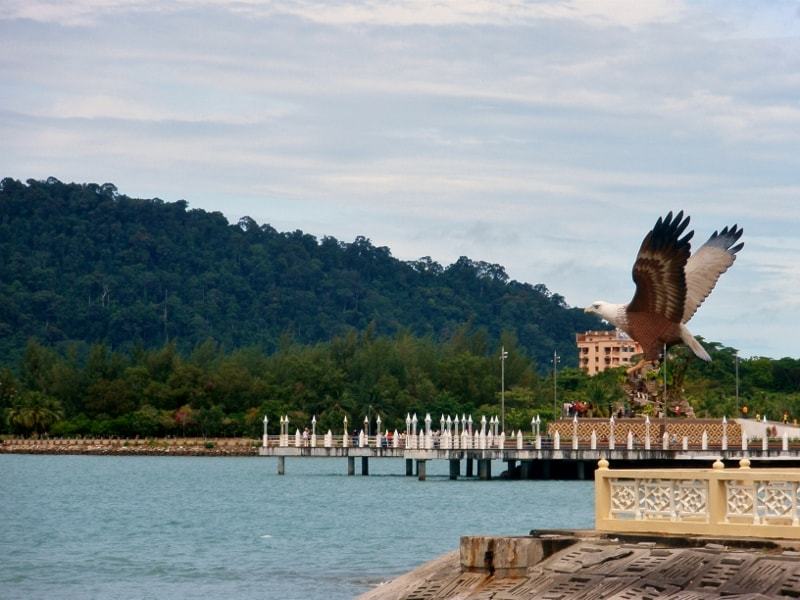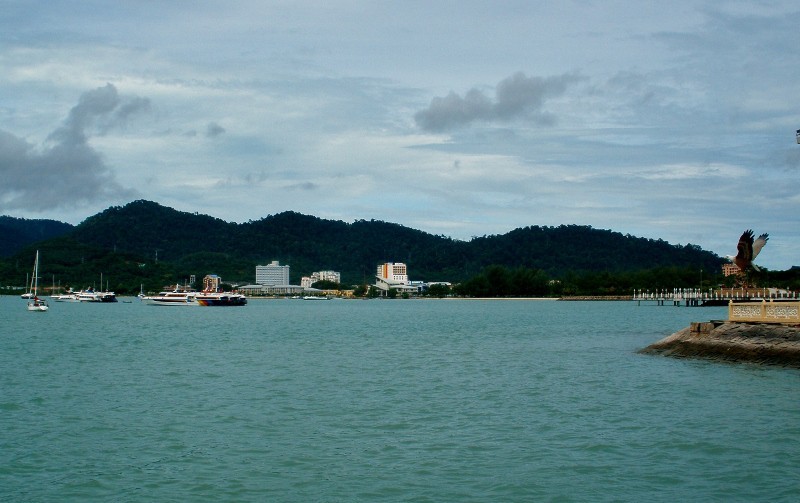 The Nightlife
For me backpacking is not all about partying, but I do love a lively beach bar scene in the evenings, and Pentai Cenang certainly has plenty. My favourite was called Babylon (although I have recently heard this may have closed!!) and if you want to party on into the evening then head to Sunba Club.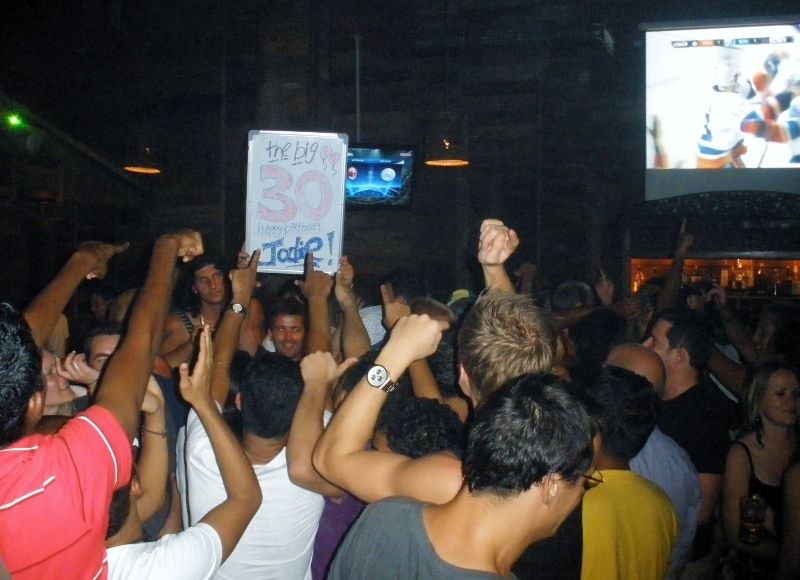 Also try…
I'm the first to admit when I've missed something, we all do it, sometimes we are just restricted on time or other things get in the way. For me I was meeting friends in Kuala Lumpur so I didn't have the time here I wanted. Therefore here are a couple of things I'll do next time, I suggest they make your list!
Telaga Tujuh Waterfalls
Without doubt the place I wish I'd seen. 'Seven Wells Waterfall' is located inland from Pantai Kok, at the top of a waterfall are a variety of freshwater rock pools connected by mountain streams. There's few different spots and even a pool with a stream smooth enough to slide down!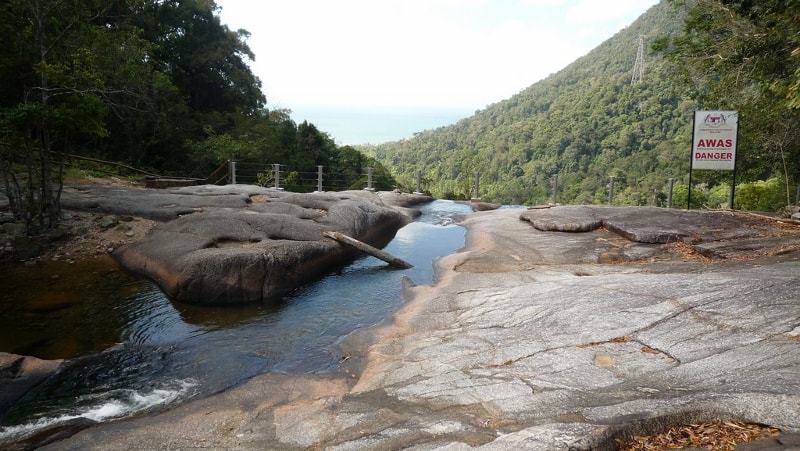 Photo above: Flickr Rauno
Pulau Payar Marine Park
Pulau Payar is an island 30km from Langkawi, it's about a one hour boat trip from Langkawi so a perfect distance for a day trip. The uninhabited island has an amazing array of marine life which can be explored by snorkelling, scuba diving or even in an underwater observation chamber!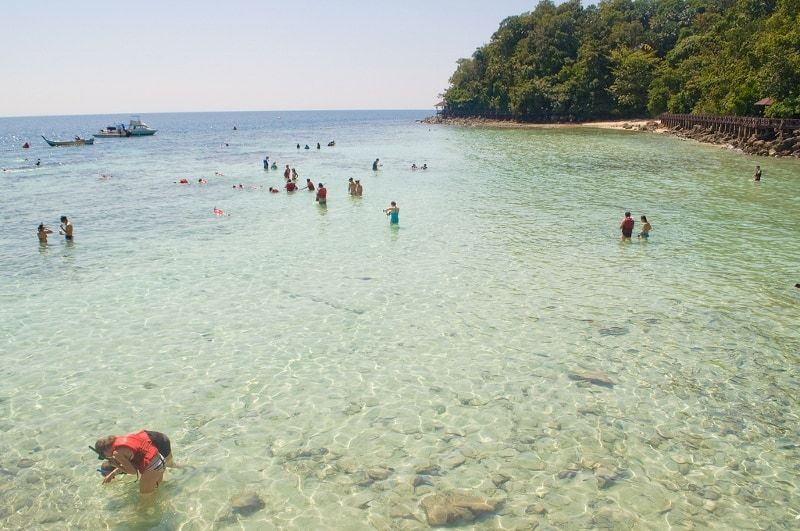 Photo above: Flickr Roxj
Have you been to Langkawi? What did you love? Please let me know the comments below, I'd love to hear from you!